Written by: Jeninaah Hamilton
The Canadian Environmental Network (RCEN) –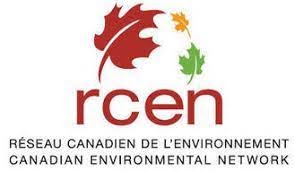 The Canadian Environmental Network (RCEN), builds links between large and small environmental groups to support a major change in our environment. The RCEN has numerous volunteering projects to choose from! One project to spotlight is called "Wild by Nature" which is an urban homestead. The project involves gardening organically and following "biodynamic" practices. RCEN believes that it is possible and important to grow your own food and medicine in the city. Through this mission of gardening, something new can be discovered each day. Some of the many things that can be learned through this project are living more with less, soil building, care and regeneration, and harvesting and processing techniques. This program not only benefits you and your gardening and medicine knowledge but also helps you learn about nutrition and how to better the environment through your impressive gardening skills. To view your eligibility for this project or other projects, please visit https://www.rcen.ca/ 
Green Communities Canada (GCC) –

Green Communities Canada (GCC) was founded in 1995 and is a national non-profit association of 20 environmental-related groups who work together for a sustainable future. Their major mission is to connect community climate organizations to share resources, inspire innovative programming, and making a great impact as a team.
The organization has a variety of programs and projects for youth and adults that all lead to a better environment such as Active School Travel, Home Energy Solutions, or Depave Paradise.
To spotlight a great project, GCC's "Ready Set Rain!" is a group that is part of the "Rain Community Solutions Services" of GCC. "Ready Set Rain!" is a service that helps with urban flooding which is impacting our province's economy, environment, and the wellbeing of citizens. The group maps out a vision for flood-free Ontario communities. They also advise individuals on what to do during a flood crisis, how to rainproof their homes, and inform others to prepare for emergencies. The overall Rain Program at GCC has made a major impact on many communities in Ontario. Mary Jane Patterson, the executive director of REEP Green Communities Canada, says "The "RAIN" Program has been great for Kitchener and Waterloo. We couldn't have done it without Green Communities Canada." If you would like to make a change in your community through Green Communities Canada on this specific mission or any other ones, please visit https://greencommunitiescanada.org/ for information on how you can join!
Conservation Ontario –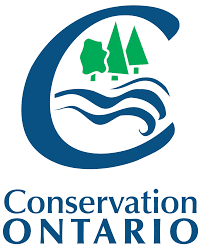 Conservation Ontario is a non-profit organization representing Ontario's 36 Conservations Associations. Conservation Ontario promotes watershed management to protect people from floods, other natural hazards, and to conserve natural resources, as well as economic and social benefits.
One of their many missions is Woodlot Management and Tree Planting. Conservation Ontario provides a variety of services in financial encouragement for tree planting and woodlot management. Tree planting is done through the collaboration of many small and large community groups. The organization also provides woodlot management planning links to you on managing healthy woodlots and natural areas. The group provides information on how you can make an impact in your own community through smaller projects like this one.
Another mission Conservation Ontario focuses on, is spreading awareness on the species at risk. They work to ensure the rich biodiversity of our province is sustained and help Ontario plants and animals thrive and grow. Conservation Ontario, landowners, and community groups are striving to improve, restore and secure natural habitats for species at risk. For information about these projects, how you can help, or for more information, visit https://conservationontario.ca/