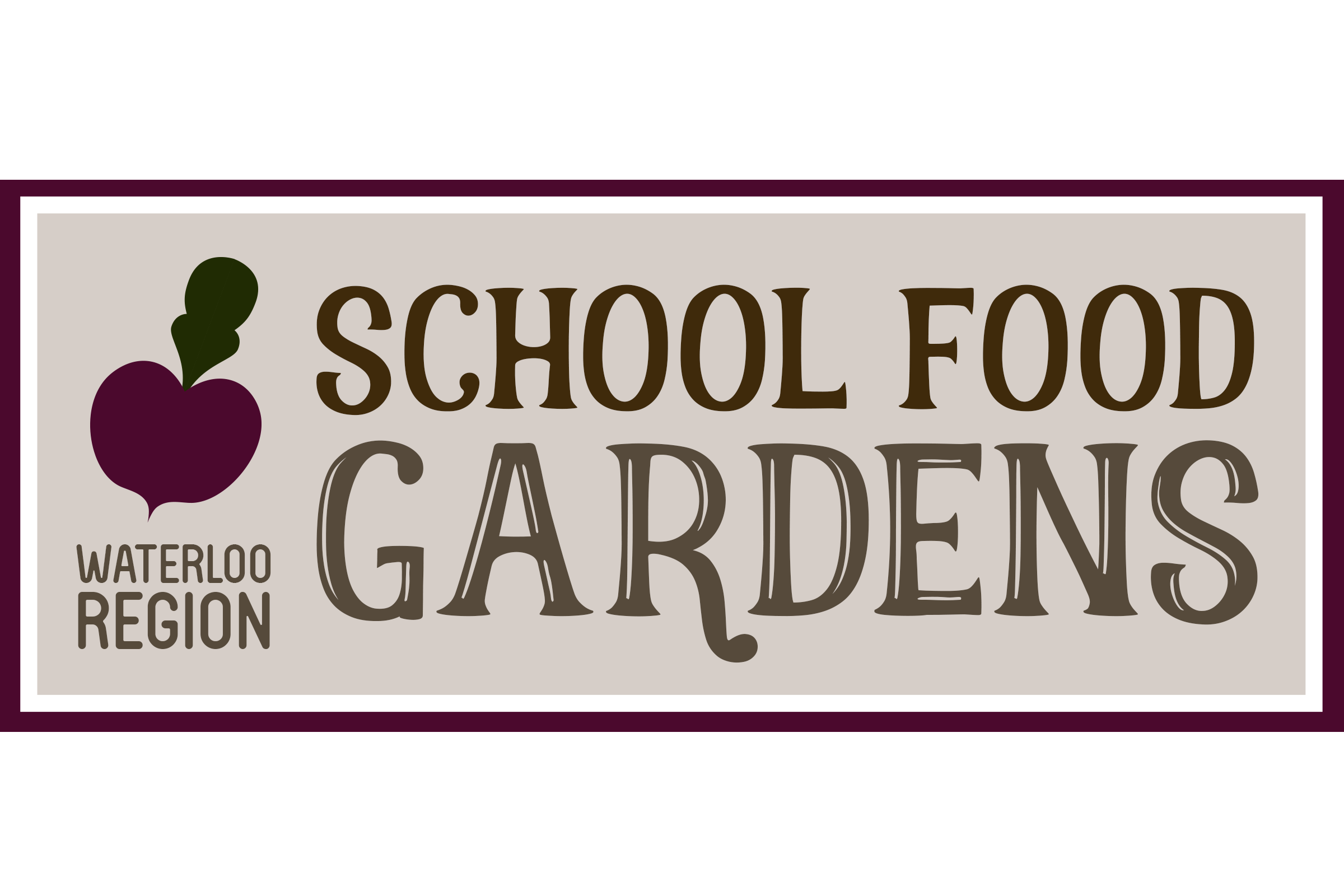 Our School Garden Network consists of 45 school food gardens throughout Waterloo Region. Each of these gardens were awarded one of our School Garden Grants between 2017 and 2022. 
The current gardens are located in Waterloo, Kitchener, Cambridge, Baden, New Dundee, and Elmira. 
Selected schools were chosen for their: staff engagement, access to green space with sun exposure and water availability, strategies for student engagement, plans for summer care and sustainability, and consideration to social factors impacting a healthy school environment. 
Please contact us with any questions or concerns: schoolgardens@youthinfoodsystems.ca