Why are we spotlighting the environment?
The environment is vital for the survival of life on Earth. A clean and green Earth is essential for healthy living. All species of flora and fauna are dependent on the environment for water, air, nutrition and other factors. Hence, we must recognize the importance of protecting nature to ensure that the members of every ecosystem have sustainable habitats to thrive in. That is why there are many organizations that advocate environmental policies and initiate environmental projects for the sustainable development of civilization.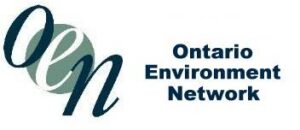 What is OEN?
The Ontario Environmental Network (OEN) is a not-for-profit organization incorporated in Ontario in 2014. It is one of the major organizations in Ontario working towards protecting, conserving, restoring and promoting a clean, healthy and sustainable environment for the present and the future generations. It acts as a network that facilitates cooperation amongst its members and the community at large through initiatives such as newsletters, conference calls, webinars, workshops and other activities. It tries to protect and extend Ontario's triple bottom line of environmental, social, and financial exuberance through innovative and collaborative efforts. It currently coordinates more than 500 environmental groups ranging from local to national that focus on a wide range of issues.
What are some of their major initiatives?
The projects that they are currently working on include: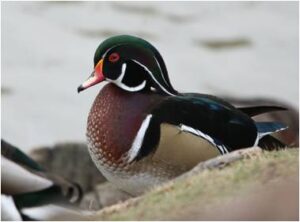 1)  Biodiversity – Protecting ecological goods and services as well as Ontario's biodiversity is fundamental for future generations. This project focuses on Ecosystems, Ecological Goods and Services. It promotes the United Nations Convention on biological diversity and tries to implement it in Canada, especially in the Province of Ontario. In this project, the OEN Biodiversity committee will collaborate with the Montreal-based secretariat for the Convention on Biological Diversity, the Ontario Biodiversity Council, the Canadian Environmental Network Biodiversity Caucus, the Emerging Leaders for Biodiversity and the Canadian Youth Biodiversity Network.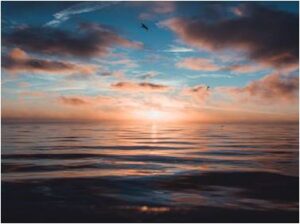 2)  Land Use Planning – To protect Ontario's ecological integrity while pursuing sustainable development where we live, work, and harvest. This project focuses on Natural Resources, Water, Agriculture and Settlements. The OEN Land Use Planning committee has proposed "Amendment 1 to A Place to Grow: the Growth Plan for the Greater Golden Horseshoe". Moreover, Ontario's Water Quantity Management Framework is being updated by the committee. Finally, the committee has contributed to the Bill 197: COVID-19 Economic Recovery Act, 2020.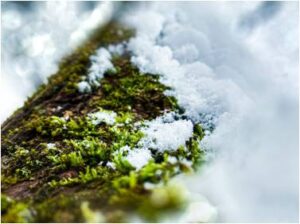 3)  Conservation – Ontario needs to reduce our ecological footprint by applying a conservation ethic for energy, materials, and public health. This project focuses on the Use of Energy, Materials, Chemicals and Public Health. Since this is a new focus area, the OEN Conservation committee is still planning for their various activities regarding conservation and is working towards taking action in the near future.
Are there any other initiatives?
Newsletters

– The OEN publishes monthly newsletters to convey some of their events and day-to-day activities. For example, in the February 2021 newsletter, one of the highlights was to raise voice on the proposed development which poses a significant threat to the provincially significant Silver Creek Wetland in Collingwood, ON.
Webinars – They host environmental webinars, which are also announced through their newsletters. The webinars are organized to educate the community about the importance of a sustainable environment, human impact on the environment, ways to preserve the environment, etc. As for example, in the January 2021 newsletter, they hosted a webinar on "Protecting Ontario's Environmental Future".
Related information:
The OEN is an affiliate of the Canadian Environmental Network (RCEN). Thus, they collaborate with them as well as other provincial organizations on national and international issues. Recently, we spotlighted the RCEN in one of our blogs. Kindly visit Spotlighting Environmental Projects – Part 1 to learn more about RCEN.
Conclusion:
Various organizations from all over the world, such as the OEN, are trying to bring about changes in the environment. However, a tangible action with high impact cannot be undertaken individually. Thus all organizations should collaborate with each other at local, national and global levels to actually impart a sustained change. And this does not, by any means, exclude you as an individual because organizations are, in fact, composed of people from the community. So go ahead and join hands with your local environmental organizations today! Let us build a sustainable planet to live on, as Henry David Thoreau had quoted "What is the use of a house if you haven't got a tolerable planet to put it on?"
References: