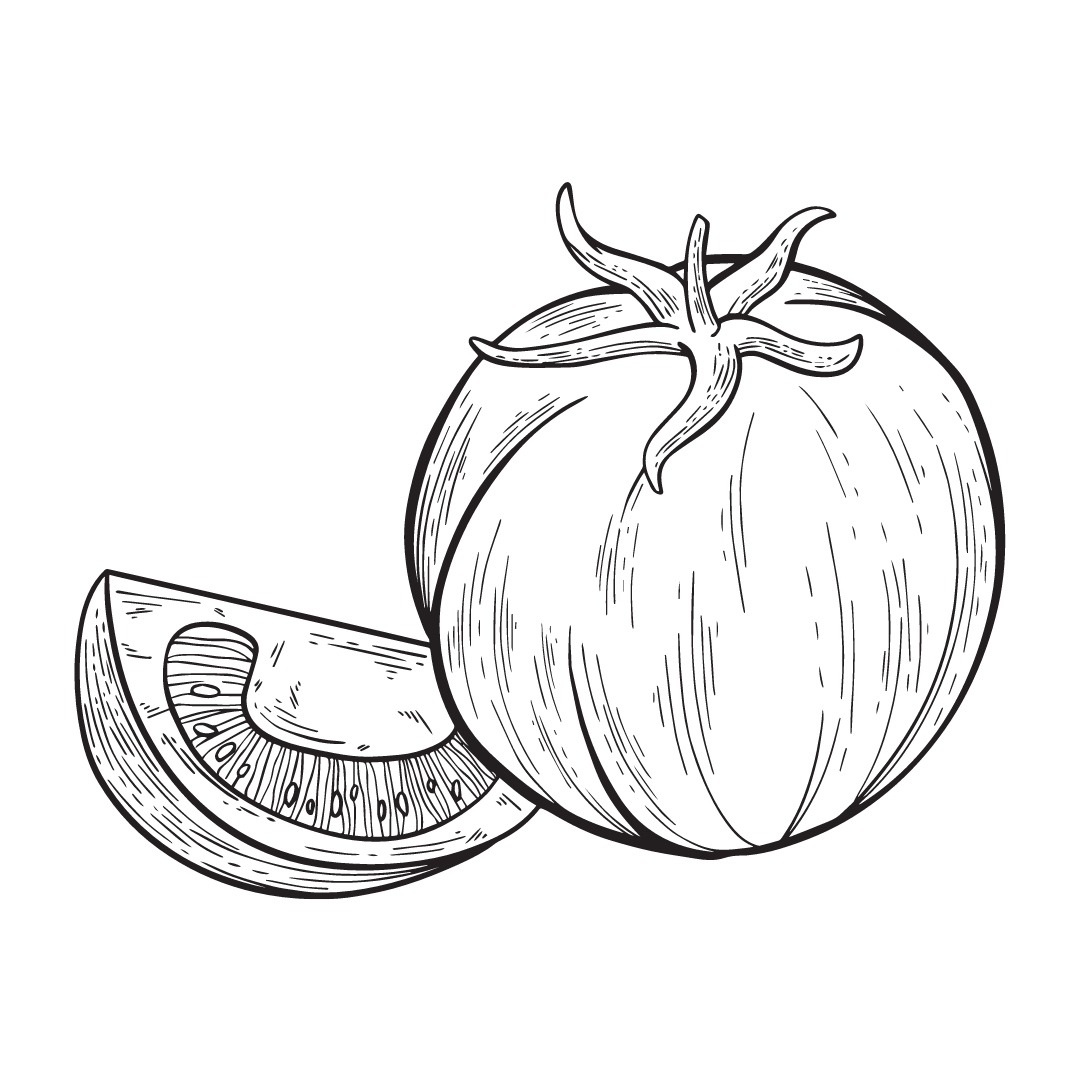 1 in 8 working individuals in Canada work in the agri-food sector.
An increasing number of emerging food systems careers require advanced skills and education.
The average age of farmers in Canada is now 55.
There is a need to interest young people in food and agriculture, and to do so in a way that empowers them to explore the vast array of options and opportunities available today.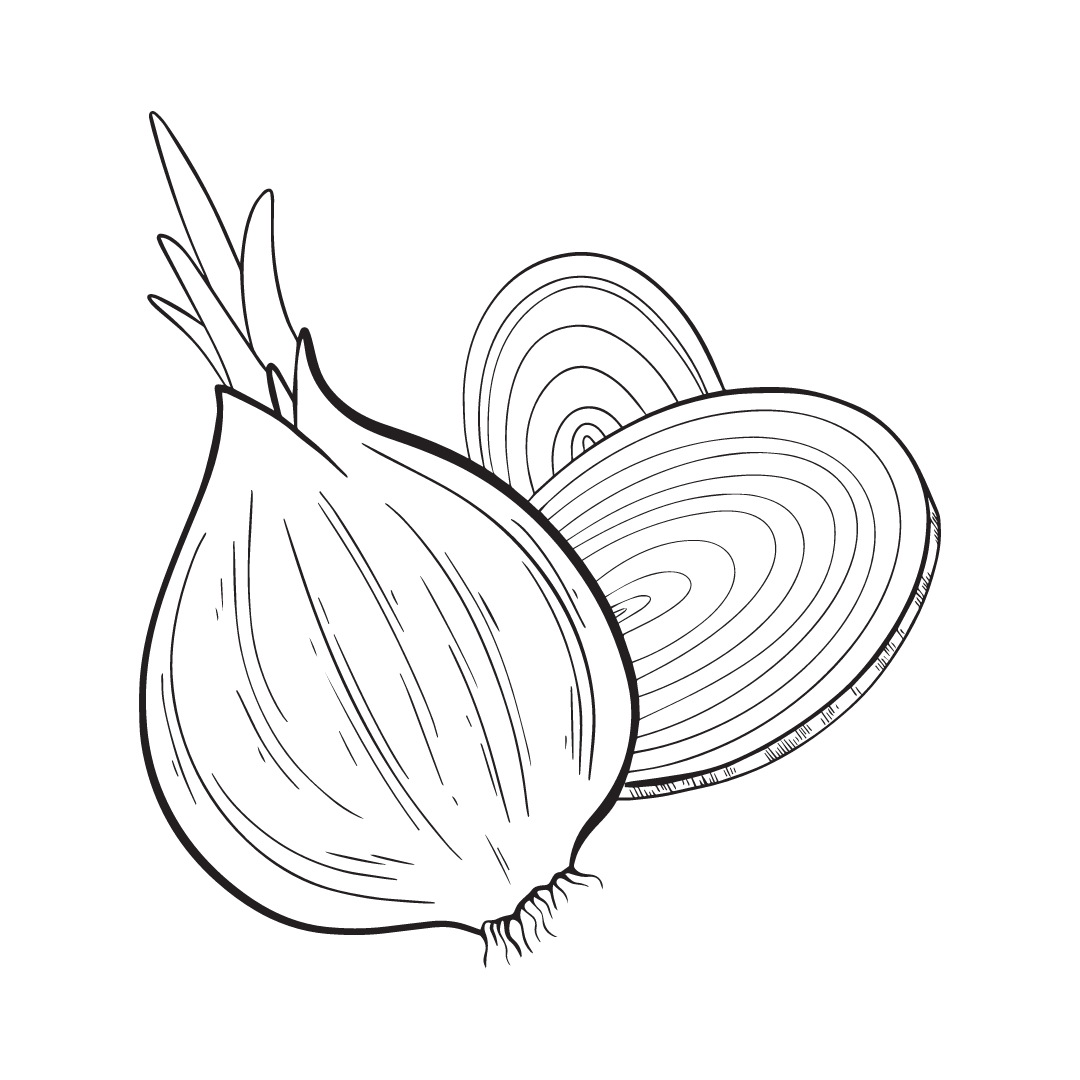 Our program consists of four main components:
Inquiry and Communications Opportunities: Youth Blog and Social Media
Supported by our staff, youth bloggers and social media content creators undertake research on food systems-related topics from seed-starting to climate adaptation, and develop resources for communicating what they have learned with their peers. Our youth blog updates three times per week with new articles written, edited, and published by our youth volunteers. Our social media is partially run by volunteers who plan, design, and execute posts and takeovers each week.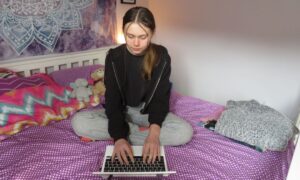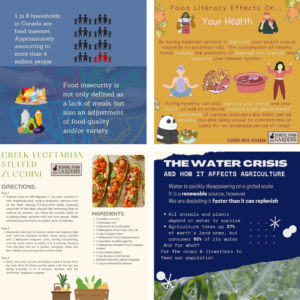 Career Learning and Mentorship Opportunities: Youth in Food Systems Interview Series
This interview series connects youth with people working in food systems careers to learn about paths for education and employment, and share what they have learned in a video interview series on YouTube. Our staff help youth explore their interests in future food systems work, and connect them with mentors working with these careers. Youth develop interview questions, connect with mentors for interviews, and assist in the editing and promoting of the recorded interviews alongside our volunteer video editor. 
Visit the interview series page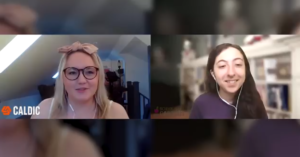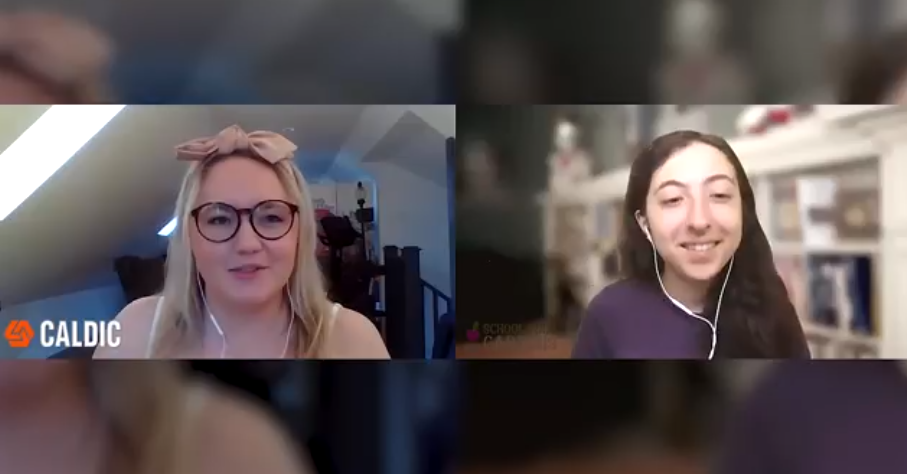 Putting Learning into Action Opportunities: Youth Food Market
Our Youth Food Market program recruits volunteers to help plan and organize an in-person market stand, hosted by Seven Shores Community Cafe in Uptown Waterloo. Our volunteer teams plan and plant market gardens in plots shared by our school partners, source produce from local growers and food businesses, harvest seasonal produce, research pricing, and promote and staff a Saturday market stall once a month, with proceeds going to further youth programming. Through these programs, youth collaborate online and in-person to learn agricultural science and practice, while gaining valuable practical experience in communication, planning, and business.
Take a look at what we did in 2021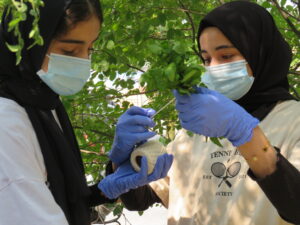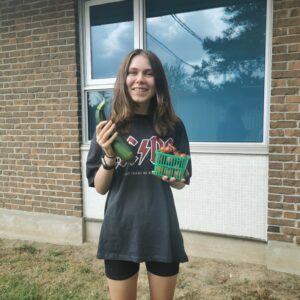 Gardening Education and Practice Opportunities: Summer Garden Workshops
Through our summer maintenance programs, we have partnered with local schools in Waterloo Region to help keep gardens growing when schools aren't in session. Our summer garden workshops take these maintenance sessions as opportunities to host regular live, garden-based learning opportunities led by educators such as Seeds of Diversity's horticulture experts. These workshops include topics such as seed starting, companion planting, and seed-saving, and provide hands-on opportunities to learn about growing and harvesting food.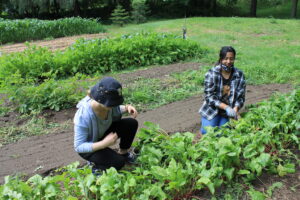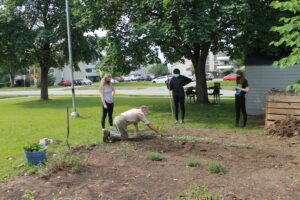 Through the various project components, we have created opportunities for our young volunteers to explore environmental topics related to food and sustainability – composting and waste reduction, starting a garden, careers in food and agriculture – and share what they have learned with their peers through our growing online presence. By allowing youth to follow their own interests with support from our staff, we aim to foster inquiry, research, critical thinking, and communication skills.
From April to October 2021, we have directly engaged 104 youth volunteers across southern Ontario in the program. Here's some of what they had to say about their work with us:
As a WRSFG Volunteer on the Promotions and Finance team. I've gained countless priceless experiences through July and August's Youth Food Markets. It's allowed me to get out of my comfort zone, plan each small detail beforehand, create a variety of fun marketing videos/flyers/emails,  take on leadership roles, work with teams to understand their diverse range of perspectives, make mentoring relationships with others, become a part of a community with growth, nurture, and knowledge through food markets and make my summer way more magical. It never felt like a hard core responsibility,  it always was something I was extremely passionate about. With the motive to make an impact on youth and the community, not only did I become inspired but everyone slowly became like my second family. Happiness to me became the feeling of astonishment when setting up the market bright and early, the pride when seeing the neighbors coming together wearing their sun hats to commune and support the good cause, the merriment that sparked to work with my dedicated team just to see the food market become a success were all precious memories that will forever be close to my heart.
Jiya
As a high school student, volunteering at WRSFG has enriched my knowledge as well as my skill to a great extent [..] As I contributed to the blog writing program, my research (mainly literature review) skills, writing skills as well as my thought process have improved. All the youth volunteers have always been able to choose any food systems-related topic that they would like to write about. However, at the same time, WRSFG acknowledges and encourages their volunteers to learn about the other like-minded organizations who work towards the engagement of youth in food systems [..] Last but not the least, my experience with food systems interview was also enriching for me. With the help of WRSFG, I could get an opportunity to interview a Food Insecurity professor who is an expert in the field. Through this interview, I came to know about all the global issues as well as problems in Canada related to food insecurity. Now, I would also be able to share the knowledge with other youth through platforms provided by WRSFG. I have had an educative experience with WRSFG and this has motivated me to continue working with them in the future.
Arhona
Waterloo School Food Gardens has provided me and other teenagers a chance to express our passion or interest in the environment through a variety of opportunities. I am personally a blog writer [..] for WRSFG and I am grateful for these opportunities to express my creativity, knowledge, and passion for promoting environmental-friendly living through my work. To add, the teamwork and support the staff and other members of our team give are nothing but astounding, not only does it push us all to work closer as a team but it also allows us to voice our opinions and wants.
Jeninaah
Volunteering with WRSFG is a great way to learn about environmental science in a practical way, as well as learning leadership skills. During my online time volunteering, I had to work within a group, collecting information, planning routes, and communicating with other members of the organization, like in a professional business environment. At the same time, I also learned about agriculture and environmental science, expanding my scientific knowledge in an interesting way. WRSFG is truly a great organization that young people would benefit from participating in.
Noah
Waterloo Region School Food Gardens (WRSFG) has helped me discover a greater passion and appreciation for our environment. During my time in this program, I've learned an abundance of environmental issues and solutions, overall benefits to gardening and more! In addition to gaining knowledge on these significant topics, my volunteer position at WRSFG allows me to share my information on their blog to help our community, country and world. This organization is truly special to me because we are collectively making our world a better place by combining science, technology, etc. to help everyone recognize they are all vital components to helping our environment. Working together in unity will provide for a better future! 
Alessia
Volunteering at Waterloo Region School Food Gardens these past two months has significantly impacted my life [..] Through my role as a Social Media Content Creator, I have made posts about food literacy, gardening tips, and environmentally friendly actions with my peers, and I have, at the same time, educated myself and others to take better care of the world around us. I feel that the effort that Waterloo Region School Food Gardens is putting in to encourage environmental sustainability is making an extremely positive impact on all volunteers and school associated, and this should be continued in hopes of a brighter future.
Grace
If you are a person interested in making a monetary contribution, you can do so below. We appreciate the support in helping to ensure that our program can continue to operate.