Watch the video below for a recap of our 2021 season and what's to come in 2022:
This video was created by makeyourpictrue & getme2grafin. Get in touch with them if you're in need of some amazing, local video creation!
Learn about our 2021 Youth Food Market season below!
In 2021, we hosted two markets, one in each July and August, and they were great successes! During both of these events, those in Waterloo Region were able to support local farmers through a community initiative featuring a variety of fresh fruits, vegetables, herbs, and other products.

"Just bring a reusable bag, yourself and your family to get some local food! Make shopping a pleasure in the midst of this amazing city and learn more about where your food comes from!

Due to COVID-19, the Market is organized to abide by regulations established by the City of Waterloo, Region of Waterloo, and the Province of Ontario.
A couple of additional details:
We take COVID-19 seriously. Please wear a mask while visiting our Market stand. Hand sanitizer will be available. 
Cash only, please! 

You can help us to ensure our Market is a success by spreading the word – we appreciate it

This may be your perfect fall day – we hope to see you there!"

This Project is Made Possible by Outstanding Youth Market Leaders!
Waterloo Region School Food Gardens actively engages nearly 100 volunteers with food systems projects within southern Ontario. 
The Youth Food Market is a student-run initiative providing fresh products to the community, on top of giving young people the opportunity to understand and apply business and agricultural concepts.
Any remaining produce in 2021 was donated to Cambridge Self-Help Food Bank & Food4Kids Waterloo Region.
Getting to the Market
Location: Seven Shores Community Cafe
10 Regina St. N Unit 4.
Waterloo, ON. N2J 2Z8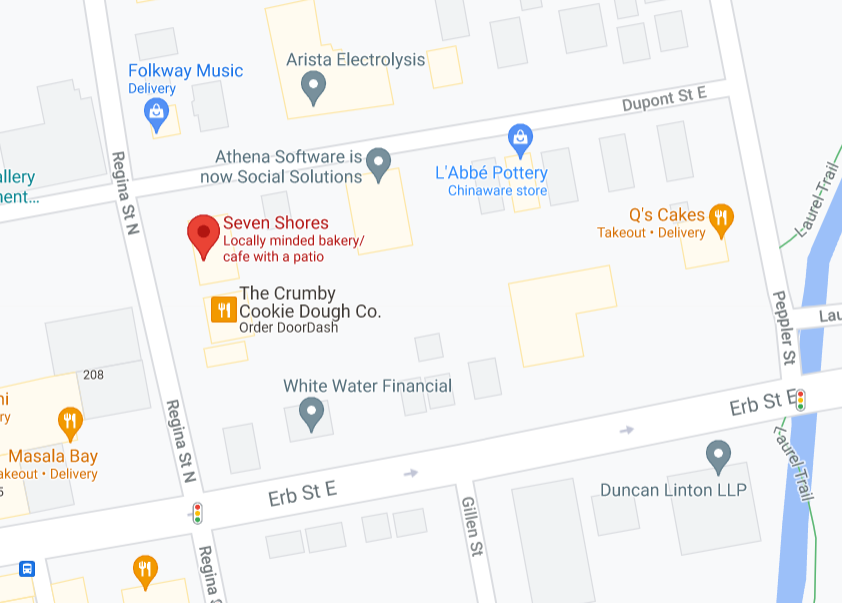 A BIG THANKS TO OUR SUPPORTERS