Your Fruitful Calling
Written By: Morouje Sherif
Edited By: Howie Nguyen
Designed By: Morouje Sherif
Published By: Howie Nguyen
The only antidote needed.
When the weather radiates warmth, why not relish in planting to create a hobby amidst our hectic lives—to add beauty in the most minute of aspects?
June being a prosperous hub of ice cream, ardency, and the beginning of summer lashes its immediate liberty. The vicinity creates the most optimal atmosphere for us to appreciate our efforts and contrive new beginnings. Finishing off another school year, picking up a volunteer opportunity, or continuing pursuit to enhance your life with the time we have—June is undoubtedly a month of gratification.
And yet, it is the daunting juxtaposition: flowers, plants, gardening, and frivolous soil: where we hold one perception. Not anyone can go and buy a few flowers and plant themselves: a task seeming so fatiguing. Yet, why do we choose to hold ourselves back when we accomplish so much more outside of this docile realm?
Planting offers an outdoor opportunity and loving purpose—one that a homebody-influenced society distastes. Developing something from your bare hands, how wonderful does that feel? Everyone relishes the gratification of hand-made creation: coding a game, sewing clothes, strategic thinking, artistic compositions—so why not through the avenue of plants? 
The development of information technology is ever-increasing; just think about the evolving number of people who are on their devices at a time, let alone majoring in the ever-competitive Computer Science field. It should be recognized that the interaction with indoor plants reduces psychological and physiological stress by suppressing autonomic nervous system activity (Lee, Mi-Sun, et al.) Through a study from the Journal of Physiological Anthropology, twenty-four male adults were under experimental design to find the comparison between fulfilling a computer task and a plant-related task where the psychological reaction was used through the semantic differential method (measuring an individual's unique perceived meaning of an object) and physiological with heart rate variability and blood pressure.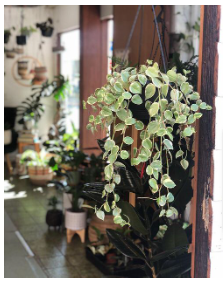 Analyses of the data showed that individuals who interacted with the plant—a Peperomia dahlstedtii were more comforted, soothed, and natural over time, while computer users showed higher frequencies of discomfort. (Figure 1.1)
The data proves that horticulture is therapeutic, increases productivity, and even assists in a speedier recovery. A 2002 study revealed that people recuperating from surgeries needed less pain medication. As plants are similar to human tendencies, seeing their treacherous growth suddenly portrays an intimate reflection of what we aspire to achieve: an ingrained law of attraction. And this is not solely subjective to a singular case—in a claustrophobic work cubicle, a bromeliad may be the best cubicle mate you've ever had.
Not only that, but it also improves your entire outlook on work. A view of the city park may improve anyone's job satisfaction, and a cute potted plant has the same effect—its varied appearance in the light gives us new meaning in a restricted space.
What to plant?
June is a season of heat-loving plants, where the soil is hard and difficult to plant with other vegetables. The season is the most ideal to plant herbs and vegetables to grow for the season ahead. The most economical plants in the garden are annual plants like perennials which come back every year around—predominantly in June. Here are some vegetables that prosper well in June, which you can also find in WR food gardens across the region!

Other vegetables include okra, beans, corn, eggplants, and cucumbers.
Heat-loving herbs are at the top tier of the list-wonderful to garnish any dish or create herbal tea: rosemary, basil, sage, thyme, and mint. Additionally, here are some beautiful flowers to plumpen and add color to your garden.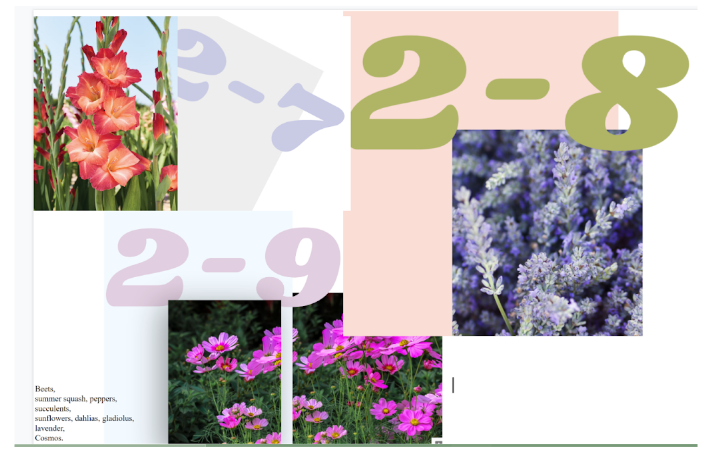 All said June offers plenty of opportunities to grow wonders. Make sure to consult other sources to understand how to accurately plant the flowers and vegetables. Though, like always, make sure to give them some love: consistent watering, aeration, and adding topsoil or mulch to moisten the ground when the soil becomes dry. 
Inspiration at your fingertips.
Anybody functions best off of a reference—it's the basis of our compositions. 
Here are some wonderful inspirations to infuse these plants in your garden or landscape. One key tip in garden landscaping is to add elevation. In any plump garden, there is a miscellany of plant heights, bulbs, and leaf sizes that are composed together in succession. This creates the illusion of a lush garden—each plant complementing the other. Additionally, don't be afraid to add bushes. While it might seem oblivious when creating a vibrant garden, leaves, grasses, and bushes create a beautiful contrast and complement the green shade of the yard grass, which ties the entire landscape together. Finally, while there are no rules in creating a garden, understanding theme and color coordination work wonders. Flowers come in complex colors, so you can place various species together, and they will look beautiful. Sticking to a certain shade (blues, purples, pinks, and pops of green) or (whites, yellows, orange) and adding a complementary color in the bunch creates an astonishing atmosphere to your home—designing astonishing happiness that blends perfectly with the ambiance of a home. Considering the house and its architecture will also decide whether you want to traverse into a sleek modern finish or an English style. Here are some models of inspiration:

While society transitions into a more ecology-influenced trend, we become keener on the kind of products we use. So, why not plant a garden to incorporate more fresh and homemade vegetables? Not only that, but vegetable plants are fruitful and incessant; it's an intergenerational gift that you can share with your neighbors and family. And with a bit of care and love, it all becomes a part of a happy, bountiful life with purpose. 
What's better than food?
What is it to list vegetables without listing savory dishes to make? Having your garden, and making fresh dishes to share, isn't that modernity's successful dream? Here are a few health-conscious dishes to make.
Creamy Summer Squash Soup
An indulgent immediate health booster—what's better than that? A simple blending with a few other vegetables (potatoes, onion, garlic, lentils), vegetable stock, milk, and a (healthy) dash of cream: is splendid to enjoy in the wintertime and easy to prepare. Put on top some feta cheese or the fresh herbs (that you planted), and that will create a savory oeuvre of delight.
2. Pasta with a mélange of roasted vegetables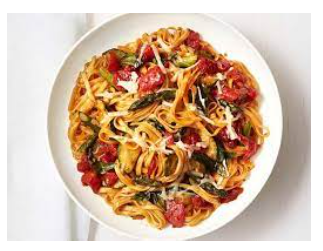 A home-body staple: noodles meet savory vegetable sauce is where it's at. Create an ergonomic sauce to keep in your fridge at all times! Simply cut the vegetables: squash, peppers, okra, tomatoes, drizzle with olive
 oil and some salt, and roast for around one hour. This way, the fresh vegetables will caramelize their sugary sweetness and intensify their nuttiness, perfectly with your pasta. Consider creating spiralized squash noodles instead—vegetable heaven! Add some parmesan to garnish.
3. Salads, Roasted, Pickled – get creative!
Experimenting with your dishes is the best way to learn, more than relying on recipes. The versatility of fresh vegetables means you can enjoy them in any way: a pickled side dish, an infused salad, or a simple snack. The culinary world is right at your fingertips.  
The conclusive remedy.
If you're interested in making an impact, whether you're an elementary student or high school student, there is no roadblock to stopping making change. And, seeing change made in yourself is the most nourishing trait. It's the basis of how we bear creativity into the real world, make flourishing businesses, propose strategic plans in work, and inevitably develop a broad introspection on life's philosophical takes.
A food garden in your school does not only mean aesthetics. But a nourishing snack for those who don't have food to eat. Clean and fresh, it will serve an intergenerational purpose to a better world for all. And it is then—we understand our calling: one that bears significance and incessant branches of fruitful bounty.
BIBLIOGRAPHY
Lee, M.-S., Lee, J., Park, B.-J., & Miyazaki, Y. (2015, April 28). Interaction with indoor plants may reduce psychological and physiological stress by suppressing autonomic nervous system activity in young adults: A randomized crossover study. Journal of physiological anthropology. Retrieved June 8, 2022, from https://www.ncbi.nlm.nih.gov/pmc/articles/PMC4419447/
Sansone, A. E. (2021, April 30). These are the warm weather plants that will thrive in the hot months ahead. House Beautiful. Retrieved June 12, 2022, from https://www.housebeautiful.com/lifestyle/gardening/g31682048/what-to-plant-in-june/
Ulrich, R. S. (2002, January). Health Benefits of Gardens in Hospitals. (PDF) Health Benefits of Gardens in Hospitals. Retrieved June 8, 2022, from https://www.researchgate.net/publication/252307449_Health_Benefits_of_Gardens_in_Hospitals
Wicks, L. (2021, June 1). 11 rewarding plants to grow in June for a colorful summer garden. Veranda. Retrieved June 12, 2022, from https://www.veranda.com/outdoor-garden/g35885632/what-to-plant-in-june/
Figure 1.1 [Photograph of hanging Cupid Peperomia]. (n.d.). Retrieved June 5, 2022, from https://balconygardenweb.com/best-trailing-peperomias-for-growing-indoors/#google_vignette
Figure 1.2 [Photograph of red Bromeliad (Bromeliaceace)]. (n.d.). Retrieved June 5, 2022, from https://www.rainforest-alliance.org/species/bromeliad/
Figure 2.1 Wicks, L. (2021). [Photograph of planted beets]. GettyImages. Retrieved from https://www.veranda.com/outdoor-garden/g35885632/what-to-plant-in-june/
Figure 2.2 [Photograph of yellow summer squashes]. (n.d.). Retrieved June 12, 2022, from https://www.slenderkitchen.com/article/yellow-squash-why-you-should-start-eating-this-veggie-now
Figure 2.3 Spatari, A. (n.d.). [Photograph of red bell peppers]. GettyImages. Retrieved June 12, 2022, from https://www.veranda.com/outdoor-garden/g35885632/what-to-plant-in-june/
Figure 2.4 Sansone, A. E. (2021). [Photograph of various succulent plants]. Retrieved from https://www.slenderkitchen.com/article/yellow-squash-why-you-should-start-eating-this-veggie-now
Figure 2.5 [Photograph of sunflower]. (n.d.). Retrieved June 8, 2022, from https://www.gardendesign.com/flowers/sunflowers.html
Figure 2.6 [Photograph of pink-red dahlias]. (n.d.). Retrieved June 10, 2022, from https://bustlingnest.com/how-grow-dahlias/
Figure 2.7 [Photograph of pink gladiolus]. (n.d.). Retrieved June 10, 2022, from https://www.hartsnursery.co.uk/Gladiolus-Priscilla.html
Figure 2.8 Wicks, L. (2021). [Photograph of lavender]. GettyImages. Retrieved from https://www.veranda.com/outdoor-garden/g35885632/what-to-plant-in-june/
Figure 2.9 Wicks, L. (2021). [Photograph of fuschia cosmos]. GettyImages. Retrieved from https://www.veranda.com/outdoor-garden/g35885632/what-to-plant-in-june/
Figure 3.1 [Photograph of creamy summer squash soup]. (2020). Flavorthemoments. Retrieved from https://flavorthemoments.com/coconut-curry-summer-squash-soup/
Figure 3.2 [Photograph of roasted vegetable pasta]. (n.d.). Foodnetwork.com. Retrieved from https://www.foodnetwork.com/recipes/food-network-kitchen/roasted-vegetable-pasta-recipe-2121114