The Perfect Gift? We've got you Covered. 
Written By: Morouje Sherif
Edited By: Morouje Sherif
Designed By: Morouje Sherif & Samantha Porte
Published By: Samantha Porte
The useless stress in our happiest moments.
Gift-giving has to be one of the most stressful and influential moments in our lifespan— from our childhood, where we are rosy with innocent connections, and to adulthood, when it becomes more challenging to find genuine relationships in our ever-evolving world. Truth be told: we never really know how to act when someone gives a gift or how to affect when we receive one; and as gifts are implied to be filled with surprise and remembrance of friendship, we stress that our taste is not a fair reflection of a company we've worked so hard to mend. 
Staying on trend, making it personal, a boasting stand out, valid forever—all these dizzying thoughts make it difficult to search for the soundest gifts. But, do not fret. Here are a few ideas that will surely mark your friendship—both cost-effective and memorable.
Decorative container bags and ergonomic utensils
We buy gifts because we want them to impact the receiver and so they feel joy every time in each use. So, it would only make sense to purchase gifts that will last a fair amount of time, that can be looked upon and recalled and correlated to your friendship through each use. 
Disregarding personal hobbies or jobs, some of the nicest gifts can be simple ergonomic utensils: wooden spoons and forks, cotton towels and decorative bags for everyday use. These are the type of things that we never buy but always need—such purchases seem too "ornamental," necessary and never personal. Plus, it brings us a step closer to a more environmentally-conscious world. The psychological tactic plays in when another loved person gifts it. If we place significance in these minute tasks, these everyday tasks become more memorable.
 One of the best interior design tips to group random items and reduce visual clutter is putting them into a basket, on a plate, or in a bowl. Everything becomes more central in sight with all miscellaneous things in one space. Grouping items are rope bags, rattan storage, and simple ceramics. Rattan bags add a nice touch of texture and industrialism, perfect for any room, and rope bags are excellent for ample storage. Finally, ceramic utensils. Another crucial interior design tactic is to minimize drop zones by placing ceramics where you frequently drop things. Are the keys dropped on the counter? Put a bowl for it. Hang your coat on the chair? Put a hanger near it. The receiver will be more than glad to have a valuable piece of an organization that fits their taste and can forever used. The best places to buy these items at an affordable cost with variety are HomeSense, Marshalls or Winners. They have many brands to choose from and authentic products made globally.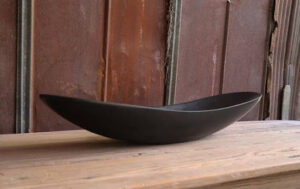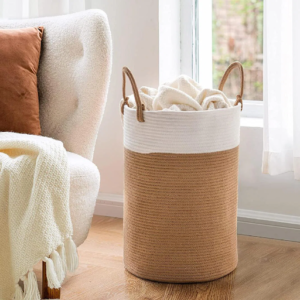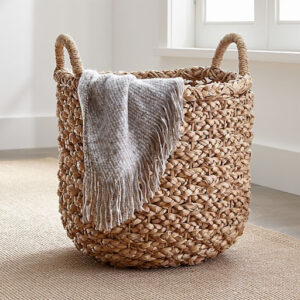 Artistic desk ornaments
Everyone associates characteristics with objects—personality and friendship reflect in most inanimate objects. So, why not replicate your sincerity in a similar model? And truth be told, humanity finds the most fulfillment when things become tangible, in reach and out of walled mind terrors.
Find a nice object that reflects the particular person, and abide by their taste: if they prefer minimalism or exude vibrancy—a vibrant decoration. Keep things small, though, and you'll discover why later. 
Here are a few beautiful ornaments that can be placed on top of a desk and remembered each time someone works. Think of lamps, vases (add some flowers, of course), a clock, a globe or some simplistic items. Likewise, the best place to buy these items would be HomeSense or Marshalls since they carry a medley of vintage, authentic and modern ornaments that can perfectly accentuate anyone's taste.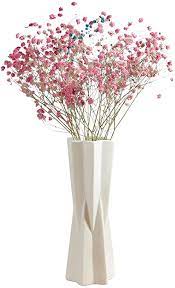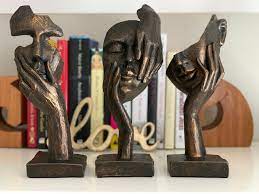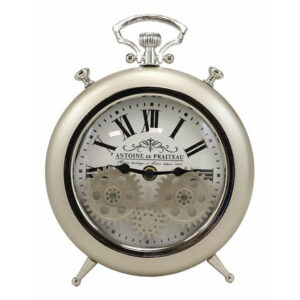 Plants and objects of nourishment
Taking much time of nourishment, why not emulate a beautiful friendship with a lush plant? Bringing a minimal sense of colour and space to any space—a plant is a docile and universally adored piece that fits perfectly. Better yet, add some personality to the plant: a fuzzy cactus, succulent, or boisterous leafy plant. The best thing is to stay minimal with your gifts since they exhibit more dedication to the choice and reflect sincerity. We love HomeSense and Marshalls, but if you're thinking of going a little lavish, visit a nursery or a garden center and pick out a fresh plant.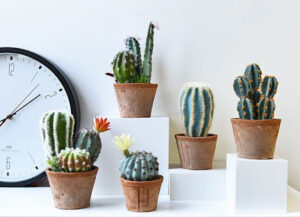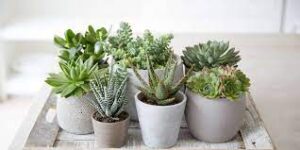 The bottom of the bag.
Notebooks, pens, and all-inclusive kits are some of the most overused gifts—and nobody wants to be the side-gift. We're looking at you, notebooks. With every gift a small book or pen are thrown in, and frankly, they become hoarded objects that waste plenty of space; additionally, filling up hundreds of pages with plenty of space brings a wave of stress since we want to put exclusive information inside to emulate the importance of it all. Filling it up never happens.
Cheugy items engraved with names aren't the most pleasing either. Having an item engrained gives off the feeling of trying to personalize an inherently likable gift, which isn't an impression you want. We want the object to have significance for both parties—not that the focus is simply on you: a pen standing on the highest pedestal.
We can talk about other things: books that don't satisfy one's taste, clothes that don't fit your wardrobe, candles and food, but the overall moral is not to buy gifts because they look pleasing in sight or flowery. You should feel proud of what you believe is a stand-out gift and leave feeling contempt because nobody wants to stress over what should be a fun day. And as long as you are happy with it, the receiver will appreciate it in whatever way they express it. So, don't feel nervous or doubtful when you want people to appreciate the gift you give. All it takes is simplicity. 
Wrapping gifts and producing a card.
Wrapping the gifts and producing a card is the cherry on top of society's obsession with over-exceptional gifts. We've been told that everything has to be perfect—but Formal or informal, we already appreciate a gift without a card, so there should be no pressure to produce something nice if you've already put a beginning effort. A simple happy birthday card wrapped around the bag handle or an already-bought card works fine. Should it be more informal, hand-made cards are great to exude a tertiary sense of personality and rosiness; otherwise, cards should be avoided. After all, they require more scarce real estate. If you are going to get someone a card and are looking for something lavish—go to Marshalls. They add the extra spice with fun origami details and personality that you wouldn't find with a traditional $1.99 card, and they only go for a few dollars more. 
Wrapping gifts is not too large of a concern. A facile bag that anyone can reuse is great, and wrapping paper works; however, it becomes a waste when it is ripped apart. Moreover, we cannot reuse it over and over again—defeating the purpose of an environmentally friendly gift. Better yet—use a scarf (another gift?!) to exude a sense of luxury and opulence.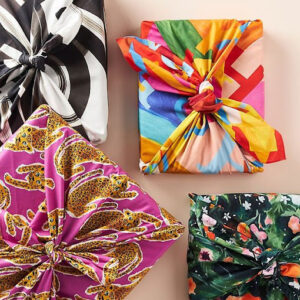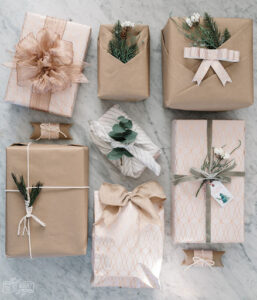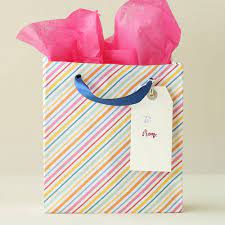 CONCLUSION
So, why stress? Gift-giving, simple in thought, is simple in execution. The smaller the gifts, the more personal they are. If you accustom multiple gifts, it exudes a sense of indecisiveness and conveys that you really don't know what the other person prefers. 
Time to stop agonizing and enjoy the smallest gifts and the purpose behind them while we still have time to appreciate them.