Written by: Connor Fraser
I'm taking a trip down pop culture lane! First, I'm going to find where nature is in pop culture. Then, I'm going to review it!
Here are the rules which determine what I review: 
All songs, films, video games or memes, must revolve around nature
and…
The pop culture has to be at least relatively well-known
I rank everything on a scale of 1 to 10 "Loraxes." 10 is amazing, and 1 is poor. The Lorax, if you do not know, is a caring yellow creature featured in Dr. Suess' The Lorax. I think he is a staple character to use because he advocates for the environment, similar to Waterloo Region School Food Gardens.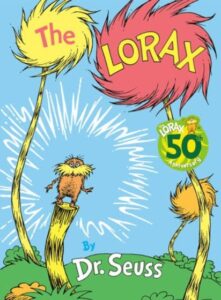 I will end this article with a link to a Youtube playlist of songs involving nature in general. 
Let's get started! 
Music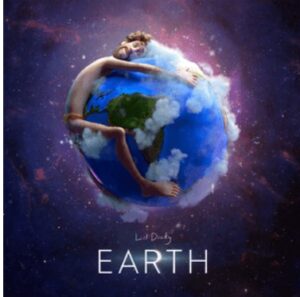 Earth by Little Dicky
Take a listen here: https://www.youtube.com/watch?v=pvuN_WvF1t
There is something about this song that is so funny, and yet meaningful! I find it amusing how many different animals sing the lyrics, which I did not expect. For example:
Hi, I'm a zebra
No one knows what I do, but I look pretty cool
Am I white or black?
The message that climate change needs to be addressed and to care about each other no matter what is amazing. It makes me feel hopeful and cared about. 
I like how it highlights all the species on earth. It makes me appreciate the diversity of life on Earth.
It's pretty cool how so many artists worked on this project together, including the Backstreet Boys, and PSY, the artist who made Gangnam Style!
The lyrics can be a little inappropriate sometimes, but I'll look past that. 
This song radiates positive energy!!!!!!!
9/10 "Loraxes"!

We are starting strong!
If a Tree Falls by Bruce Cockburn
Listen here: https://www.youtube.com/watch?v=ErS9HCh8GfE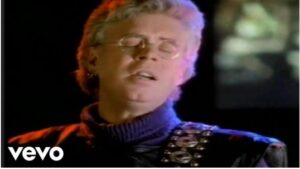 This song is about the philosophical thought, "If a tree falls in a forest, and nobody is there to hear it, does it make a sound?" I like how unique this song is. It is an interesting watch and listen. 
I can tell this has some environmental message because the music video shows the effects of deforestation, particularly, how it affects animals. 
However, the message is not clear. Some of the visuals look outdated too, particularly the earth from space in the beginning. Also, be careful if you listen to this song repeatedly, it may get annoying!
I consider this 6/10 "Loraxes"

Films
The Lorax by Chris Renaud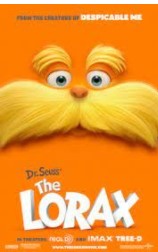 I had positive experiences watching this film in 2012. I do not like this film as much when I watch it now, but it is still good.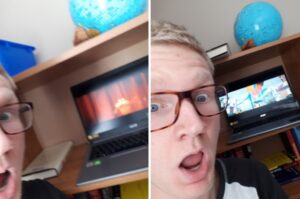 The beginning was exciting – it's quite energetic. I do like the message of the importance of conserving our environment, and how the characters develop. Everyone celebrates how perfect their town is without any plants. By the end, they cheer because they plant their first tree in their town! 
Most of this film's songs add to the pleasure. 
I like Ed Helms as the Once-ler (Main Character) and Danny Divito as the Lorax (Main Character).
This film bored me quickly since many of the jokes were not entertaining. 
4/10 "Loraxes." Younger audiences may enjoy this more; the movie is made for kids!


Games 
Plants Vs. Zombies by Popcap Games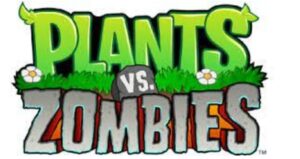 The objective of this free game is to use plants to protect yourself against zombies.
You use power from the sun to plant anything that will prevent zombies from reaching your house. It is very intuitive and satisfying to play. 
Here's my screen: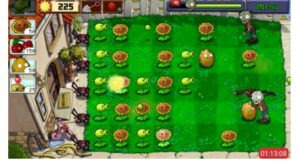 You can decorate your defense however you like! As you get further in the game, you are given more settings to play in – including on a roof!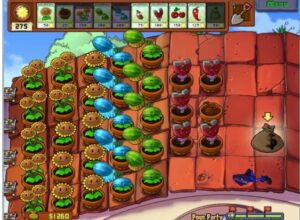 From Solitaire Laboratory
There are many strategies to win, and you will feel awesome when you outsmart the zombies! 
I love the soundtrack of this game by Laura Shigihara. The music immerses me into the game, capturing the energy of the levels. Some songs make me feel energetic, and others make me calm.
I played many of the levels, however felt no long-term satisfaction from it. It's a little addictive, and you will feel guilty if you spend too much time playing.  
4/10 "Loraxes"


Memes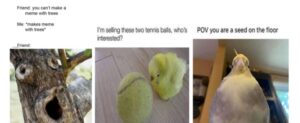 I don't have much to say here, it's hard to judge every nature meme based on a handful of memes that have to do with animals or plants. Most do not get too much of a reaction from me, although this one is my favorite: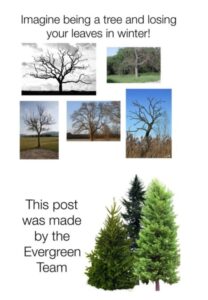 5/10 "Loraxes"

Do you agree with my ratings? Feel free to comment with any of your thoughts!
Here is the link to my nature playlist: https://www.youtube.com/playlist?list=PLTlZG4DbNd7lXzAfzKBovDv8UE0ebgGv0
I'm signing off… have a great day!
Playlist: 
Earth – Little Dicky 
Earth Song – Micheal Jackson
Gone Green – Brad Paisley
Let it Grow – The Lorax
What a Wonderful World – Louis Armstrong
References
The Lorax by Chris Renaud
Plants Vs. Zombies by PopCap Games
Image by Solitare Laboratory – http://www.solitairelaboratory.com/solitairearcade/zombies/plantsvszombiesguide.html
Earth by Little Dicky –
https://www.youtube.com/watch?v=pvuN_WvF1to
If a Tree Falls by Bruce Cockburn –
 https://www.youtube.com/watch?v=ErS9HCh8GfE
Earth Song by Micheal Jackson – https://www.youtube.com/watch?v=XAi3VTSdTxU&list=PLTlZG4DbNd7lXzAfzKBovDv8UE0ebgGv0&index=2
Gone Green by Brad Paisley – https://www.youtube.com/watch?v=SnvUSHYrg60&list=PLTlZG4DbNd7lXzAfzKBovDv8UE0ebgGv0&index=4
Let it Grow from The Lorax by Chris Renaud  –
https://www.youtube.com/watch?v=blaNCikESpQ&list=PLTlZG4DbNd7lXzAfzKBovDv8UE0ebgGv0&index=4
What a Wonderful World by Louis Armstrong – 
https://www.youtube.com/watch?v=e1FN047_LT0&list=PLTlZG4DbNd7lXzAfzKBovDv8UE0ebgGv0&index=5