Monarch Butterflies Classified as Endangered
Written By: Sahaer N.
Edited By: Kayla Mcmicheal
Designed By: Linda Qi
Published By: Linda Qi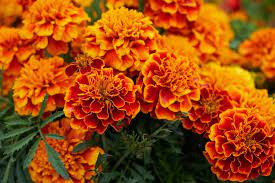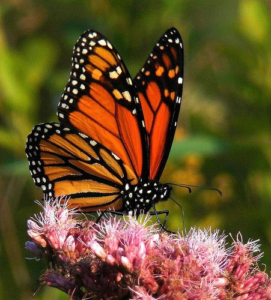 The Monarch butterfly, also known as a monarch, is one of the world's most deeply studied and recognized butterflies. They have orange wings with black lines that  are patched with white dots around the edges. 
Monarchs are an important pollinator, which are animals that spread pollen from one plant to another. They help fertilize plants, which in return produce seeds and fruits. The decreasing population of monarch butterflies is causing a decline in other pollinators, which has huge impacts on human food systems. 
The Monarch butterfly represents an international symbol of conservation and nature,, but it has been listed ENDANGERED by the IUCN (International Union for Conservation and Nature). 
Before winter, the monarch migrates 3,000 miles (about the width of the United States) from the Northern US and Southern Ontario, all the way to Mexico. When Monarchs arrive in Mexico at reserves coincides with the day of the dead-on November 1st and 2nd. Their orange color is also similar to the color of the orange cempazuchitl flower (flowers of the dead), which is used at graves to give respect to the people who have passed away. When spring begins, monarchs lay eggs on milkweeds, which caterpillars usually eat. 
Monarchs were discovered in the 1970's. Over the past 30 years, there has been an 80% decline in the Monarch population. The use of herbicides in Canada and the U.S has led to a loss of milkweed, which the caterpillars eat. Climate change in North America has also affected the growth of milkweed and the Monarch cycle. All of this has resulted in Monarch decline in North America. But, reserves in Mexico are being sustained for their migratory monarch butterfly.  
There is a 68% chance that the Western Monarch butterfly population will go extinct in the next 10 years and there is a 99% chance that they will go extinct in the next 60 years.  
The best and most important ways to help Monarch butterflies would be to stop using toxins and pesticides on milkweed plants and to plant milkweed along with other butterfly friendly, nectar plants. Creating a butterfly garden is also a viable way to help. 
________________________
Works Cited
Canada, E. and C. C. (2019, August 29). Government of Canada. Canada.ca. Retrieved August 5, 2022, from https://www.canada.ca/en/environment-climate-change/services/species-risk-education-centre/fact-sheets/monarch-butterfly.html  
Echeverria, M. (2022, July 27). Migratory monarch butterfly now classified as Endangered. WWF. Retrieved August 5, 2022, from https://www.worldwildlife.org/stories/migratory-monarch-butterfly-now-classified-as-endangered  
Monarch butterflies are officially endangered. Mongabay Environmental News. (2022, July 22). Retrieved August 5, 2022, from https://news.mongabay.com/2022/07/monarch-butterflies-are-officially-endangered/  
Question and answer. MJV News RSS. (n.d.). Retrieved August 5, 2022, from https://monarchjointventure.org/faq/why-is-the-monarch-population-decline-important  
Question and answer. MJV News RSS. (n.d.). Retrieved August 5, 2022, from https://monarchjointventure.org/faq/why-is-the-monarch-population-decline-important
51 https://i.pinimg.com/originals/14/2d/1f/142d1f24217196a02d6ac38c59f6e7a8.jpg ideas: House interior, Jonas Wood, house design. Pinterest. (2019, August 5). Retrieved September 12, 2022, from https://www.pinterest.com/jeanw2350/httpsipinimgcomoriginals142d1f142d1f24217196a02d6a/
Hagen, L. (2022, March 18). Growing marigolds – planting & caring for Marigold Flowers – garden design. GardenDesign.com. Retrieved September 12, 2022, from https://www.gardendesign.com/flowers/marigold.html