Author: Breanna Whittle
Editor: Connor Fraser
Graphic Designer: Rayna Almas
Publisher: Jumana Ismail
While listening to 'Black Roses by Barrington Levy', I was thinking about black roses and how rare they must be because I've never seen one in my life! To me, a black rose is more elegant than a white rose. The hidden history and hidden meaning they carry make it a surprisingly intriguing flower, which is why I chose to investigate them further!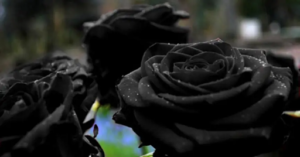 Let's embark with the question: what do black roses symbolise? The black rose was once thought to represent strength, prosperity, and power. It now represents darker concepts such as death, dismay, and sorrow. This abrupt change in events was triggered by a language known as floriography, which evolved between the ages. Flower language is a method of communicating with another person by sending flowers. A red rose on Valentine's Day, for example, may indicate that the person loves and cares about you, whereas a yellow rose on a friendship anniversary may mean that the person values you as a friend and wishes to share joy and happiness.
The deep rich colour they exhibit makes it one of the most surprisingly intriguing flowers, even though they aren't real! Black roses aren't actually black; the colour in the red or purple petals is so deep that it seems black to the human eye. Because the colours in the flowers are so concentrated, it is nearly impossible to find a truly naturally black flower. However, there are other ways to obtain a nearly black rose.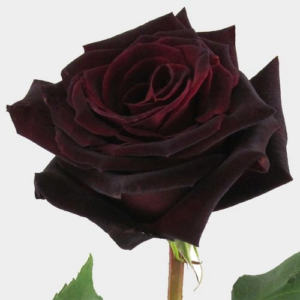 To begin, you can grow "black" roses at home on your own! The "Black Baccara" rose exhibits some of the breed's deepest hues. During the colder months, this Hybrid Tea rose darkens to a velvety near-black burgundy colour that resembles an actual black pigment. During , it can even turn an orange coral colour! This rose requires a lot of sunlight, water, and rich, moist soil. This rose can grow up to 6 feet tall (taller than many of us)! If growing it in your yard does not seem ideal, gardeners suggest growing it in a greenhouse since you can control the temperature and humidity.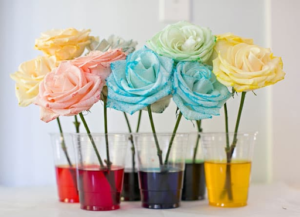 Second, the simplest solution is to dye a white rose! This option can be handled by your favourite florist, or it can be done by you as a fun and easy DIY! The white rose can be sprayed or dipped in a floral pigment. You can colour them any colour(s) you want with the dye! This procedure is common and is used with a variety of flowers, including the rich blue roses sold in many flower shops.
Here's a weird twist, can you eat the rose? Although it seems absurd, roses are actually edible! Roses do not all taste the same; however, roses with a sweeter aroma are thought to have a sweeter taste! The petals can be eaten raw or cooked, and they can also be used to make tea, jam, and jelly. Eating roses, like many other flowers, can help eliminate toxins from the body while also reducing tension and increasing relaxation.
Black roses are naturally impossible to be created, but that doesn't mean you can't mimic them! There are several techniques to bring them to life, all of which can be done at home. You may even turn roses into a tasty meal with added beneficial properties!
Sources: