Earth Day Fun For Kids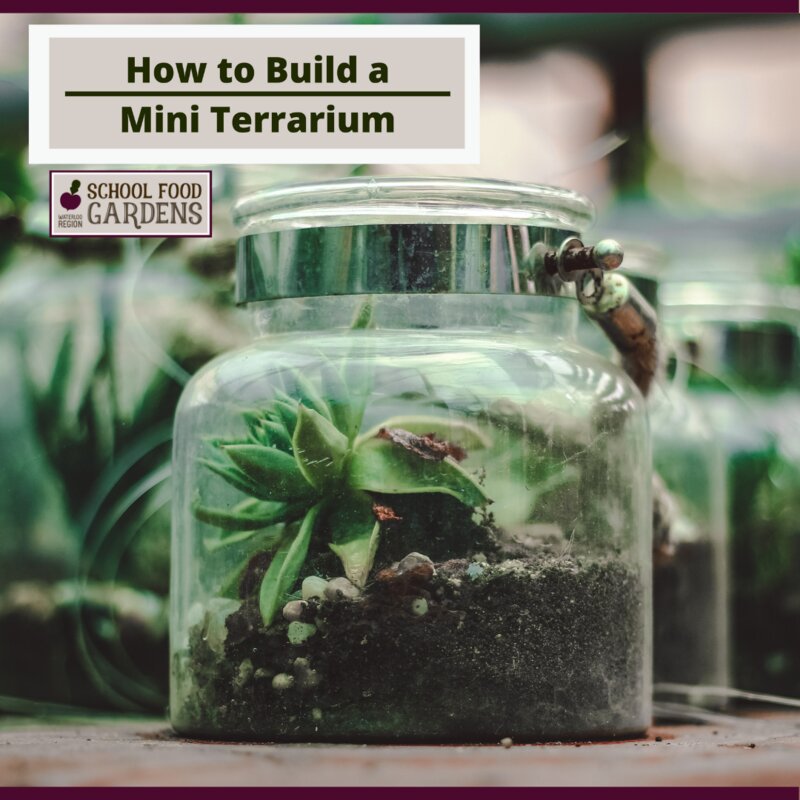 Rayna Almas and Rimal Raul
Who remembers summer 2020? Probably all of us and not for the reasons we wish. Ask us about any other summer and we would happily reminisce on hours spent with friends and family. Beaches, amusement parks, concerts, maybe a flight or two out of the country. Summer 2020 however, conjures quite different images - not entirely bad, but certainly not entirely good.
Summer 2020 was an unprecedented time on both a personal and professional level. Our School Food Gardens program was faced with the challenge of pivoting most of its projects to virtual formats.
Sound daunting? Well, this was the reality for thousands of nonprofits across Canada, including hundreds of organizations working in environmental education. We are grateful to receive funding to hire summer staff through the Canada Summer Jobs program each year which allows us to have a full team to assist the task at hand.
Early on, we decided that it would be valuable to create a Youth Portal: a section of our website designed specifically for youth. Previously, our website was focused on resources geared towards parents and teachers but we were eager to expand our audience. This mission became especially important amid COVID-19, with children less likely to participate in their regular activities. If they were going to be spending more time online, why not create simple and educational resources to draw them into what we have going on?
Behold! The Youth Portal was born! Today it has evolved into four distinct sections, including our Climate Change section. A big thanks to Safia for being the driving force behind it!
Build a Mini Terrarium
One of our favourite activities within the Climate Change section of the Youth Portal is the Build a Mini Terrarium activity.
"Get your hands dirty and build your own mini terrarium to learn more about climate change."
This is the perfect activity to try out in honour of Earth Day - or Earth month, or anytime because we should all care about our planet every day. You see, a terrarium has a mini climate. When it is used to grow plants, it is like a greenhouse. A greenhouse is a clear glass structure used to grow and protect plants from cold conditions. The sun's rays pass through the glass and warm the air, soil, and plants. Some warmth is held within the glass. On Earth, the sunlight passes through the atmosphere. Some heat is trapped by greenhouse gases in the atmosphere, and some is released back into space. What a cool example of the greenhouse effect in action, eh?
Building a mini terrarium is simple, requires few materials, and invites conversation about our planet as a materially closed system. That is, usually energy flows in and out, but matter does not. Like Earth, terrariums are closed systems with their own little ecosystems that we can watch flourish and evolve over time. It's a beautiful example of how the natural environment is self-sustaining when left to its own devices.
--