September 2018
Garlic Bulbils are Available!
While supplies last, we have 48 varieties of garlic bulbils available for planting this fall. Bulbils - not the large bulbs that you're probably used to, but the tiny nuggets that grow in the scapes at the tops of the plants.
If you plant bulbils, be prepared to wait for two full years before harvesting fully-grown garlic, but the results should be better than clove-planted garlic, and growing from bulbils is a very economical way to scale up a diverse collection of varieties. Read our article to learn more: How to Grow Garlic From Bulbils
While supplies last, we will send you a good amount (at least 10) of bulbils for 5 different varieties for $15 including shipping and handling. Please order by credit card / Paypal at seeds.ca/store.
We cannot guarantee specific varieties, but if you have a favourite, please ask and we'll do our best to provide what you want.
Bulbils will run out quickly, so order soon!
---
How to Grow Garlic from Bulbils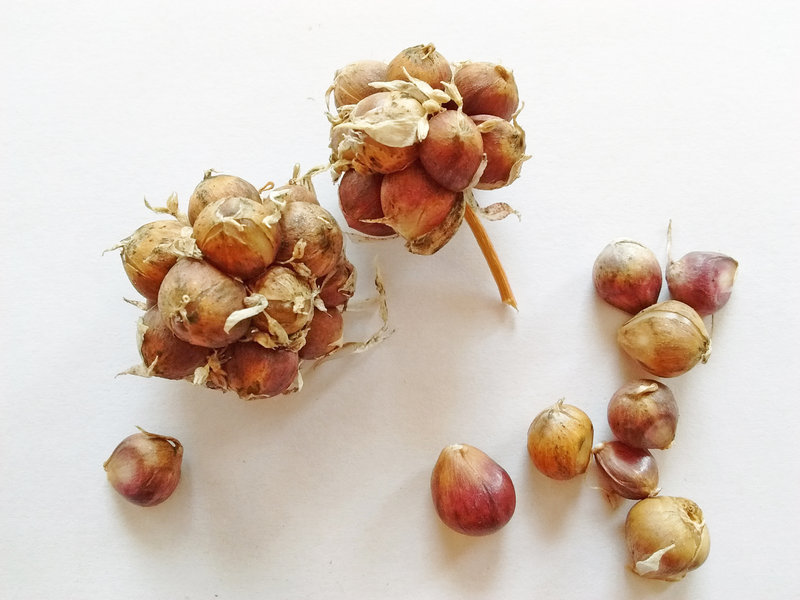 This article was originally published in Seeds of Diversity ebulletin August 2016.
We offer bulbils from 48 varieties of garlic to help gardeners and garlic collectors preserve the amazing (and delicious) diversity of our favourite bulb.
---
Seeds of Diversity's Garlic Collection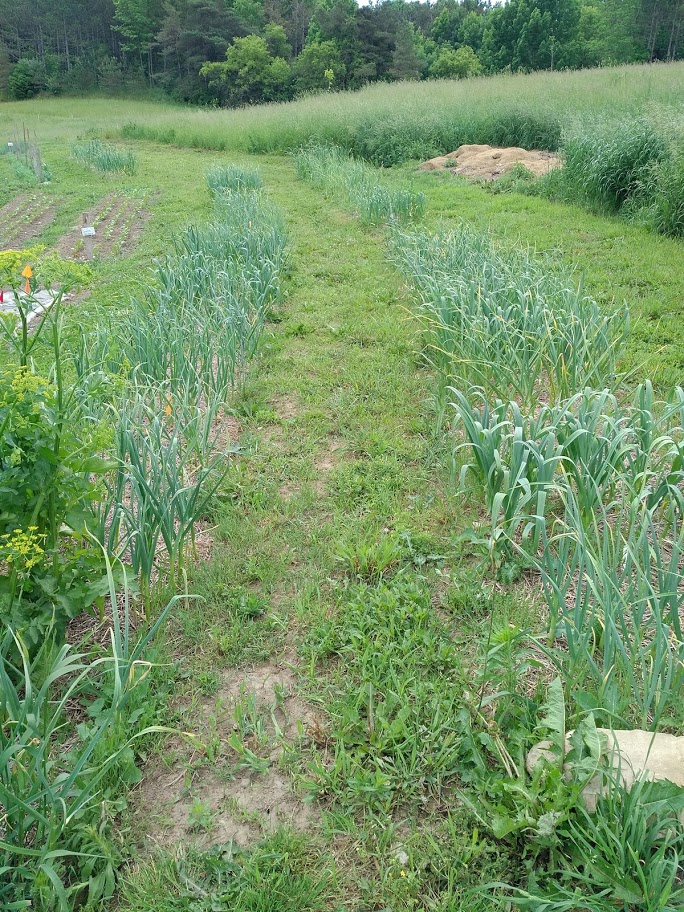 In two community gardens near Waterloo and Cambridge, Ontario, visitors are often surprised to find a collection of 54 varieties of garlic. K-W Habilitation and the rare Charitable Research Reserve both operate large vegetable gardens to supply fresh produce for social services clients, and they have generously hosted Seeds of Diversity's Garlic Collection.
---
2018 Canadian Seed Catalogue Index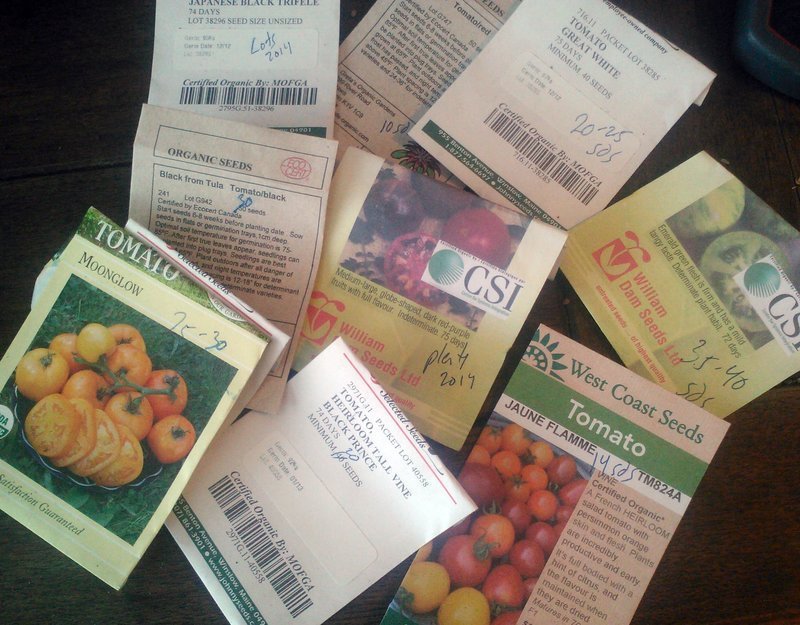 The newest and most up-to-date version of Seeds of Diversity's Canadian Seed Catalogue Index (CSCI) is now online! For those of you who don't know about our index, the CSCI is a resource list for gardeners and seed savers of all the seed companies in Canada, and the seeds that they sell. We update the listing regularly, and our latest version has over 17,500 entries of the amazing vegetable, melon, garlic and grain seeds offered by seed companies across the country! You can check out the CSCI on our website at www.seeds.ca/sources.
---
Nannyberry for Pollinators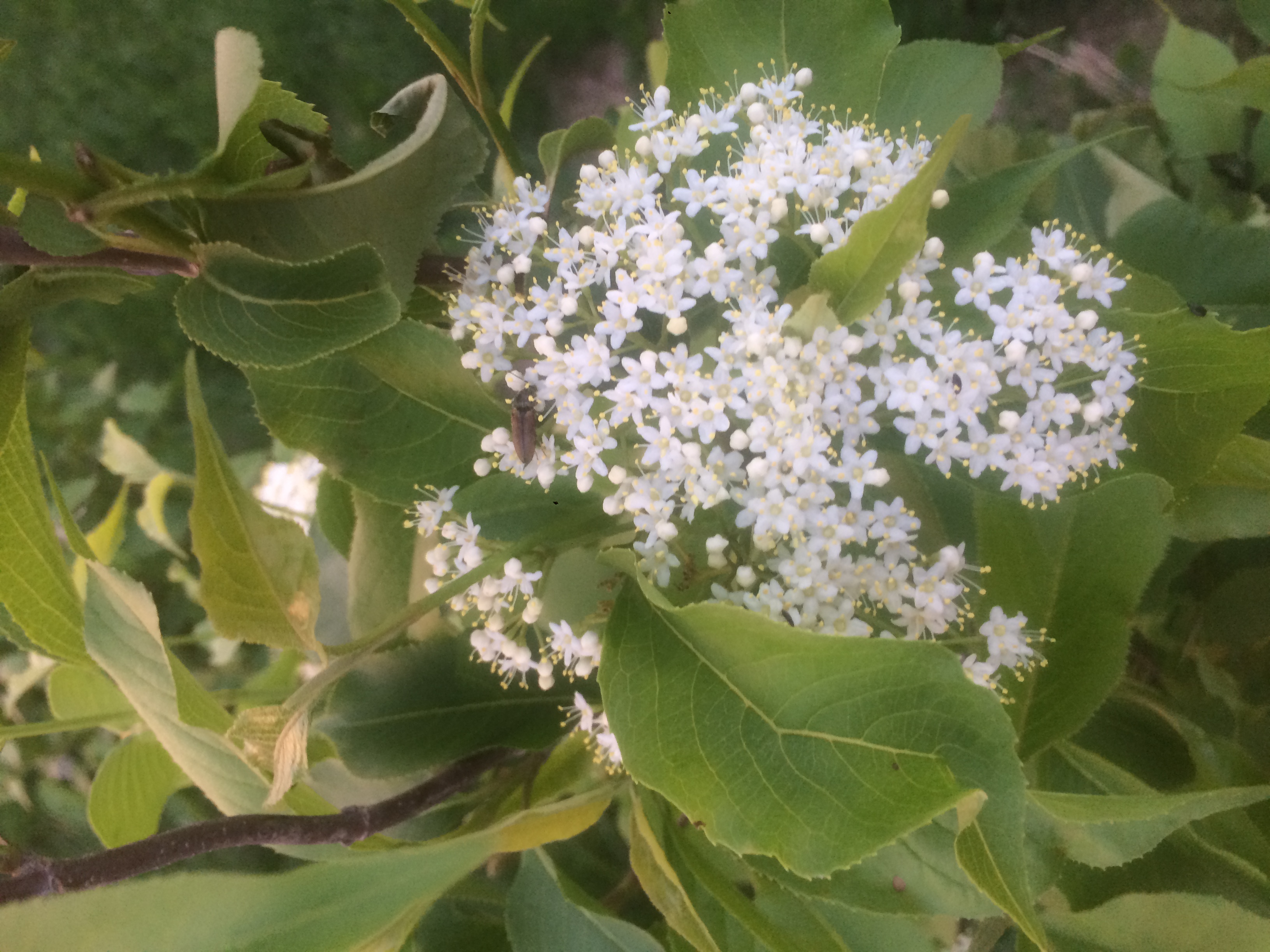 This month we are showcasing a native shrub that benefits some of our native pollinators: Viburnum lentago. We are talking about nannyberry, also known as sheepberry or sweet viburnum, which is part of the honeysuckle family (Caprifoliaceae).
According to many online references, the plant is so-named because apparently nanny goats enjoy eating them more than the billy goats! Unfortunately, I could not track down an original reference that elaborated on this possible situation; instead, I found a reference that cites the plant is so-named because its fruit — berries — resemble the droppings of a nanny goat!