February 2018
Find a Seedy Saturday/Sunday Near You!
Every winter, Seedy Saturdays and Seedy Sundays pop up in communities all across Canada. We've listed 148 of these events on our web site (and we add a few more every day), so there is probably one near you!
Seedy Saturdays and Seedy Sundays are community events for gardeners, seed savers, and everyone who wants to learn about food, flowers, and seeds. You'll find local seed vendors there, workshops for gardening techniques, expert speakers, and... Seeds of Diversity.
We want to thank all the amazing volunteers who help promote Seeds of Diversity at these events, and the programs we offer for seed savers and gardeners.
Get Your 2018 Member Seed Directory Online or Mailed to You
Seeds of Diversity's member seed exchange is in full swing. Our members are offering over 2100 different kinds of vegetable, flower, grain, and herb seeds to other members. Check it out on our online Member Seed Directory page.
Renew your membership, or join today, to take full advantage of the seeds that our seed savers are offering!
---
A Quick Tour of Our Member Seed Exchange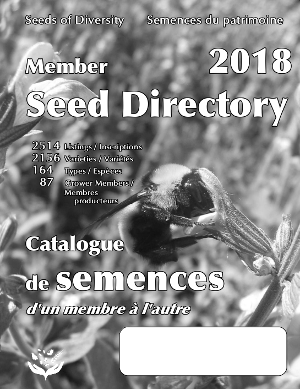 Since our very beginning over 30 years ago, the heart of Seeds of Diversity's membership has been our seed exchange. Back in 1988 members rescued and collected their favourite heritage varieties, saved seeds, and shared them with other members to keep the varieties alive. We listed about a hundred varieties back then.
Today, our members are still rescuing and saving heritage varieties, but they exchange over 2100 varieties of vegetables, grains, fruit, flowers, and herbs!
---
Farewell to a Mountain Tomato Grower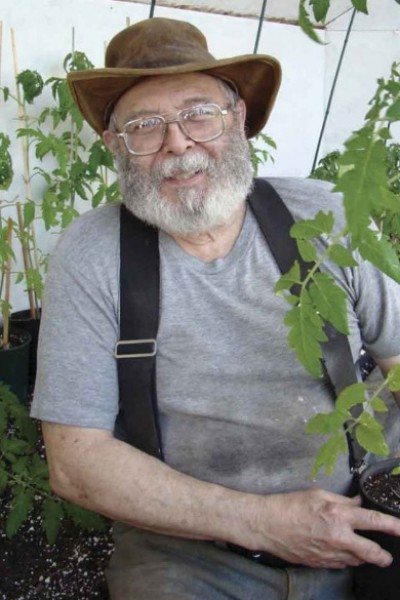 Andy Pollock, a gardener who should be an inspiration to all of us, passed away last fall and left a legacy that seed savers will continue to honour with every new growing season.
A native of Manitoba, Andy lived for much of his life in the interior of BC, gardening and working various jobs. He became known for his cooking, his passion for garlic and tomatoes, his teaching, his art, and his sense of humour.
Among his many gifts, he also had a knack for tomato breeding. Living in a mountainous and high-altitude region, Andy had to use every trick to extend his short gardening season. Surprise frosts are common in mountain areas, but he used those to his advantage. As he explained, he purposely let the frost get into his greenhouse, so regular tomatoes would be killed but "frost-hardy" specimens would survive. One of his favourites, his own selection from Bonny Best, survived many light frosts that would kill any other tomato plant.
---
Organic Vegetable Seed Production Certificate Course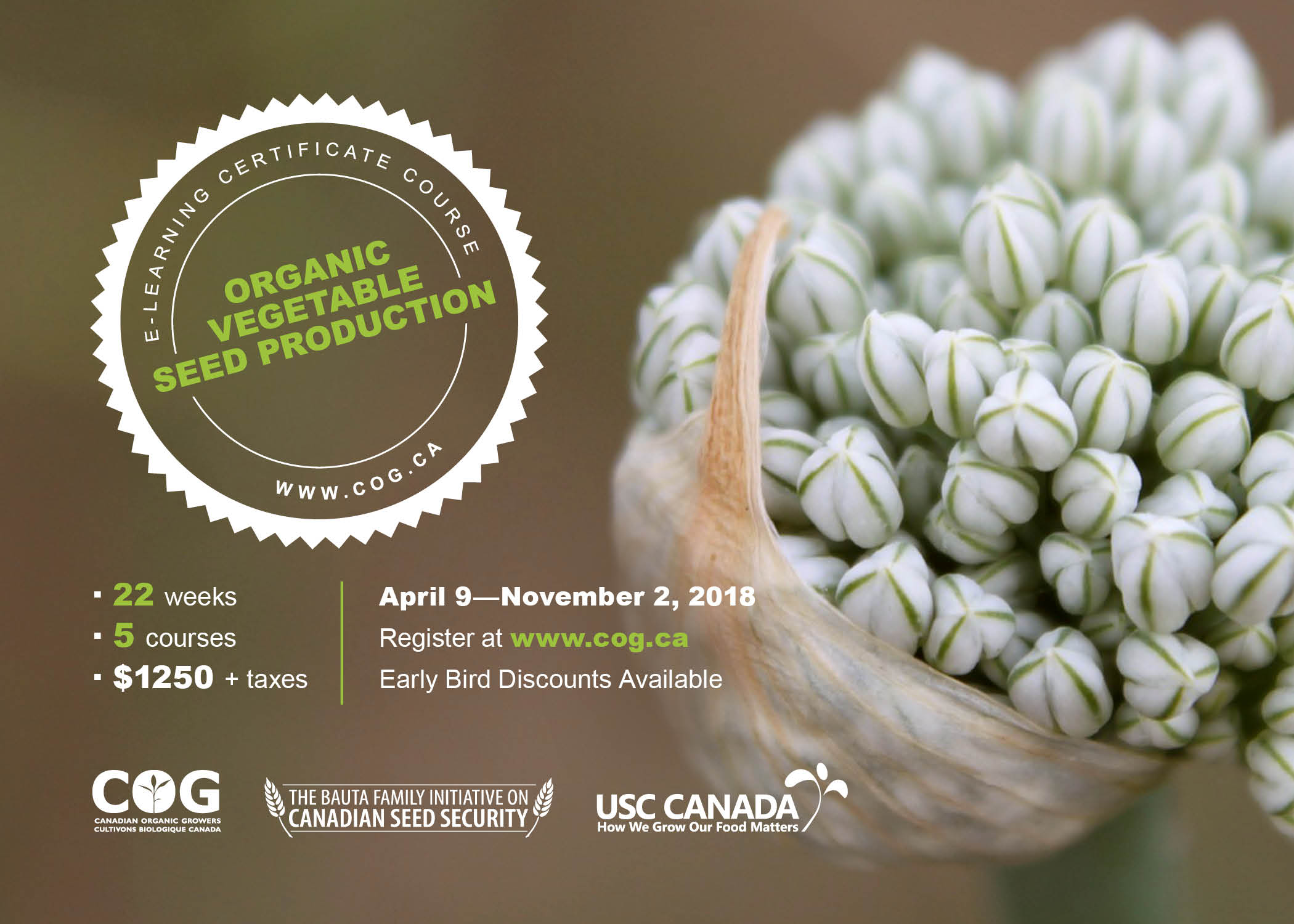 For the second year, Canadian Organic Growers is excited to open registration for Canada's only intermediate-level Organic Vegetable Seed Production e-learning certificate! This course is provided in partnership with USC Canada through The Bauta Family Initiative on Canadian Seed Security.
If you're interested in learning about producing organic seeds, their commercial production, harvesting, quality, marketing, breeding and more, then this course is for you! The course will focus on building the competencies needed for successful commercial, organic seed producers, including the practices and business of organic seed production.
---
Pollinators of the Venus Flytrap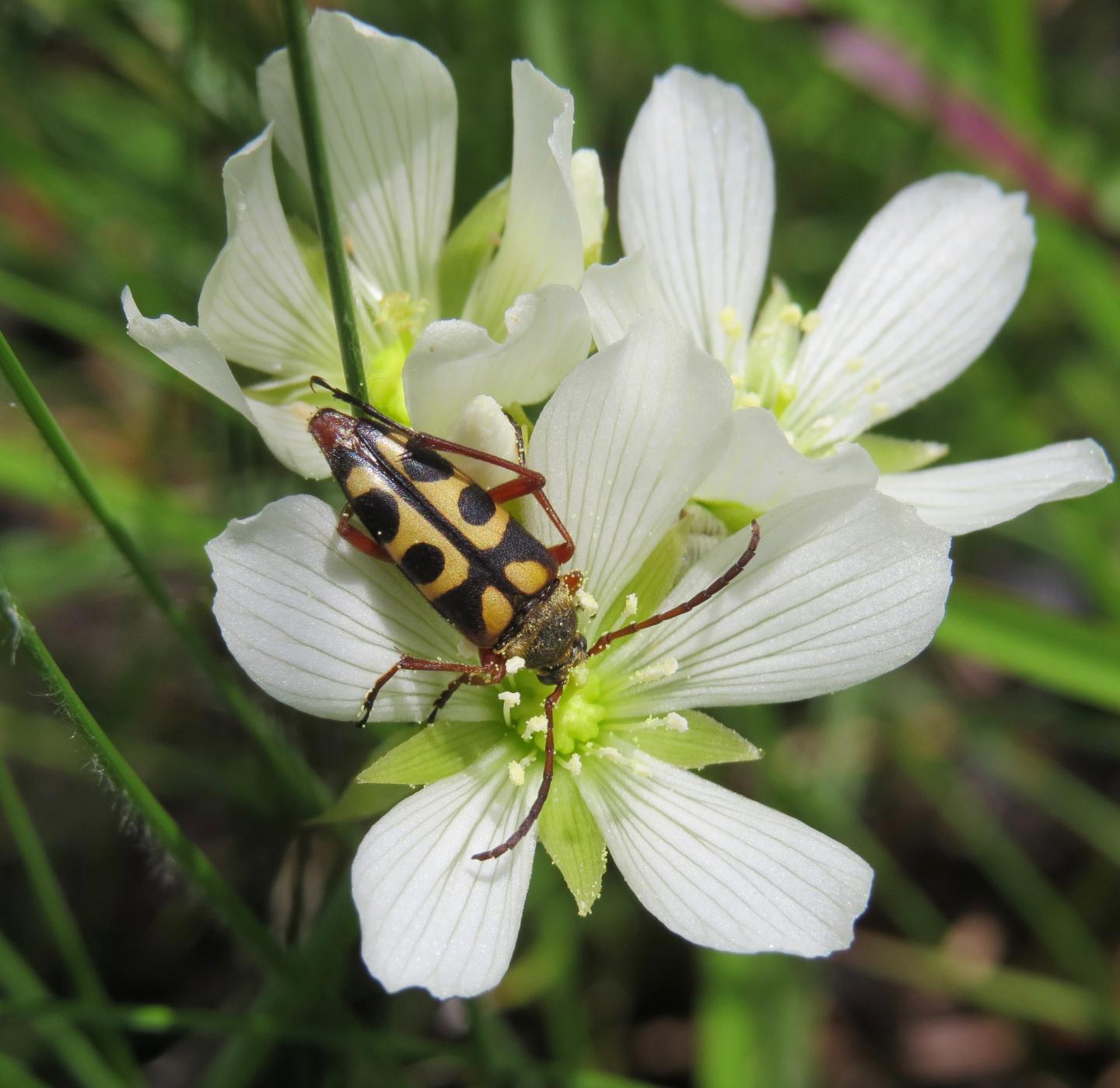 Researchers at North Carolina State University recently discovered the insects that pollinate the Venus flytrap in their native habitat. During the plant's five-week flowering season (May-June), researchers captured insects found on Venus flytrap flowers at several sites. Each insect was identified and examined for Venus flytrap pollen.
Out of nearly 100 types of insects found on the flowers, only a few were both common and carrying a lot of pollen: a green sweat bee (Augochlorella gratiosa), a checkered beetle (Trichodes apivorus) and the notch-tipped flower longhorn beetle (Typocerus sinuatus).