October 2015
Help Seeds of Diversity Plan for the Future
As a subscriber to our monthly email bulletin, you are connected to over 6000 people from coast to coast who care about Canada's seed and food biodiversity. We need your help to make Seeds of Diversity even better.
We want to know what you like, what you don't like, and how you think Seeds of Diversity should take on the seed and food issues of tomorrow. Make your voice heard!
Please click here to start the survey. It should only take a few minutes to complete, and all answers are anonymous.
https://www.surveymonkey.com/r/SeedsofDiversityEbulletin
Thank you for your time, it really helps a lot!
Join us at our AGM!
Our 20th Annual General Meeting is just around the corner!
Join our board, staff and members to help shape our plans for the future, hear guest speaker Lorraine Johnson speak, and participate in our seed swap and silent auction.
All are welcome! Admission is free for Seeds of Diversity members, $5 for non-members, and includes admission to the museum and its intriguing exhibits.
When: Sunday, November 15th, 2015, from 1pm to 3pm
Where: Waterloo Region Museum, 10 Huron Road, Kitchener, Ontario.
You can find out more at www.seeds.ca/events.
Hope to see you there!
---
2016 Seed Facilitation Fund Call for Proposals
The Bauta Family Initiative on Canadian Seed Security is issuing another call for proposals for its Seed Facilitation Fund. Organizations, farms, and seed producers are welcome apply for grants of up to $6,000.
The deadline for applications is November 15, 2015.
See the Bauta Initiative web site for details and application forms: www.seedsecurity.ca
---
Cleaning Your Saved Seeds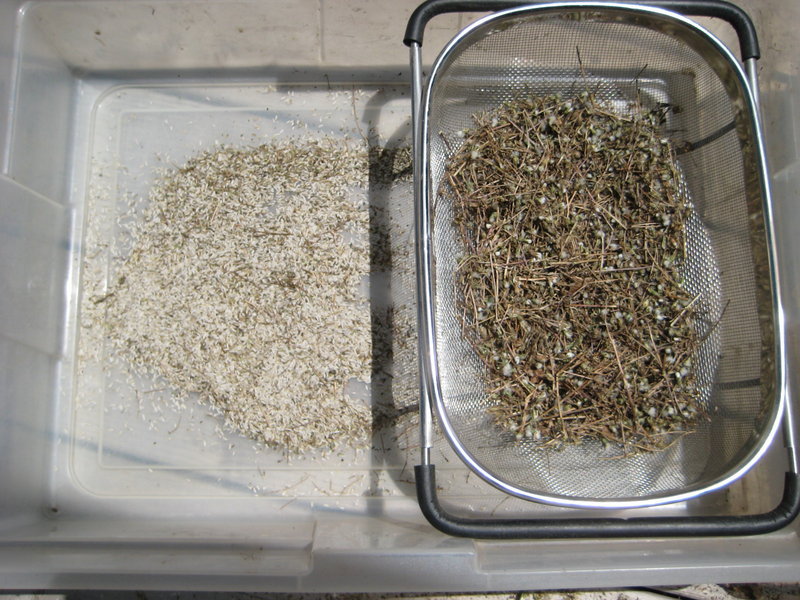 Harvesting seeds from the garden is not the end of the seed saving process, because most seeds come along with fluffy, bristly chaff, or gooey pulp - all the remnants of the flowers and fruit where the seeds grew. A lot of the time you can get away without perfectly cleaning your seeds, especially if you're only saving a small amount for your own use. On the other hand, if you offer seeds to other gardeners they'll probably expect them to look like the nicely-separated seeds we're all used to seeing in packets.
---
VSPN's First Year!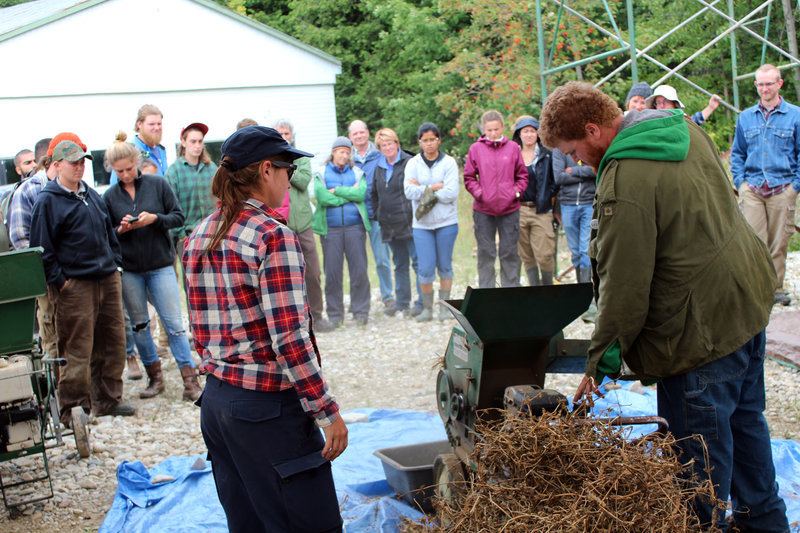 Seeds of Diversity is now 10 months into the first year of the Vegetable Seed Producers Network project (VSPN) and a lot has already happened. We've sent out 9,320 seeds to the 39 growers we are working with across Ontario. We have growers producing bean seed in Long Sault, cucumbers in Thunder Bay, peppers in Kingston, melons on Wolfe Island, lettuce in Sault Ste. Marie… and lots more.
---
Hummingbirds Love the Pollinator Fedge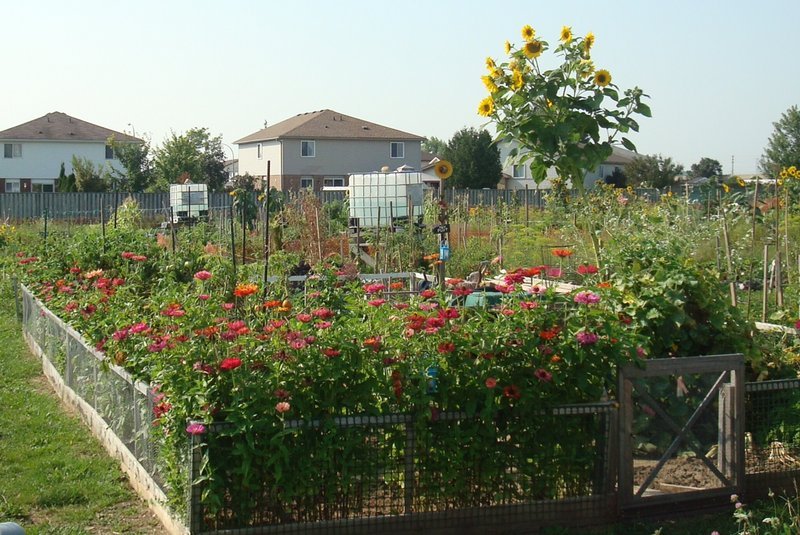 Just a few weeks ago, I was delighted to see a hummingbird whiz into John and Vera Plut's dahlia patch. The Plut's plot is part of the Hope and Unity Community Garden in Kitchener, Ontario, at which we are establishing a 'Pollinator Fedge'. See our August 2015 article.
The ruby-throated hummingbird has a range across Canada that extends from Alberta eastwards to the maritimes. British Columbia has the good fortune to host the black-chinned, Calliope, and Rufous hummingbirds. Most of these species will migrate south to Mexico and Central America.