Thank You Volunteers!
For National Volunteer Week, this issue of our e-bulletin is dedicated to our volunteers and the many ways that they make Seeds of Diversity's programs possible.
To all of you who grow and share seeds, who promote seed diversity at Seedy Saturdays and Seedy Sundays, our youth volunteers, our excellent board of directors, and everyone in communities across Canada who help friends and neighbours learn more about food sustainability, seed biodiversity, and local seed sharing -- thank you for making our programs come alive for so many people!
---
Volunteers at Seedy Saturdays and Seedy Sundays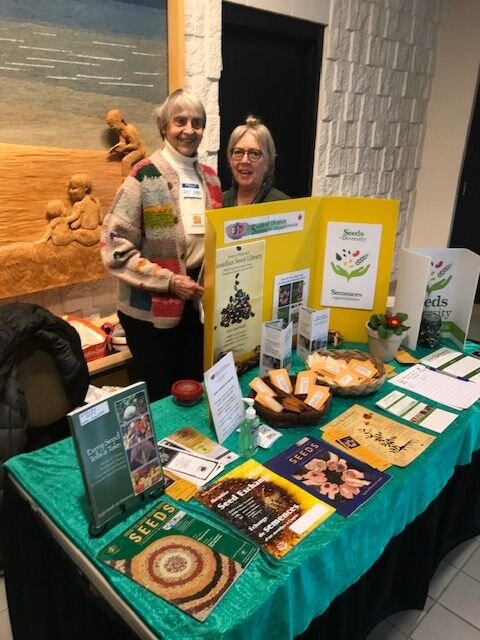 For more than 20 years, Seedy Saturday and Seedy Sunday events have been important venues for gathering, swapping and exchanging seeds, getting exciting varieties that other seed savers are sharing (as well as the stories that come with them), attending workshops and talks, meeting vendors, and buying seeds from seed companies. Whether you are a first-time or master gardener, seed enthusiast or expert seed saver, there really is something for everyone at these events.
---
Youth Volunteers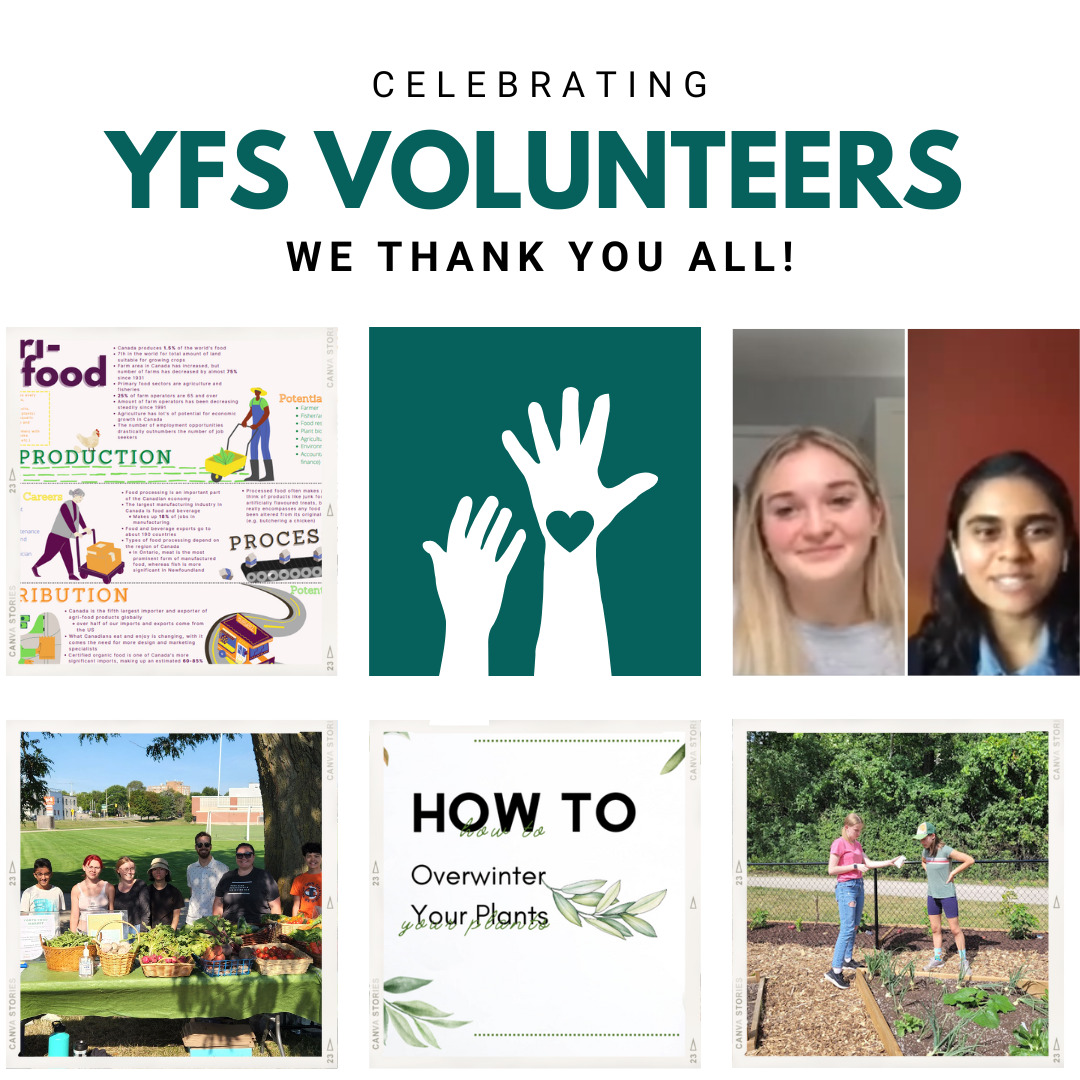 Here at Youth in Food Systems, our youth volunteers (a.k.a. "participants") are truly everything. They are the primary beneficiaries of the program, but also the individuals who make the work possible in the first place through 1000+ hours of time each year creating content.


Here's a snapshot of the last two years (April 2021 to April 2023):
---
Canadian Seed Catalogue Index 2023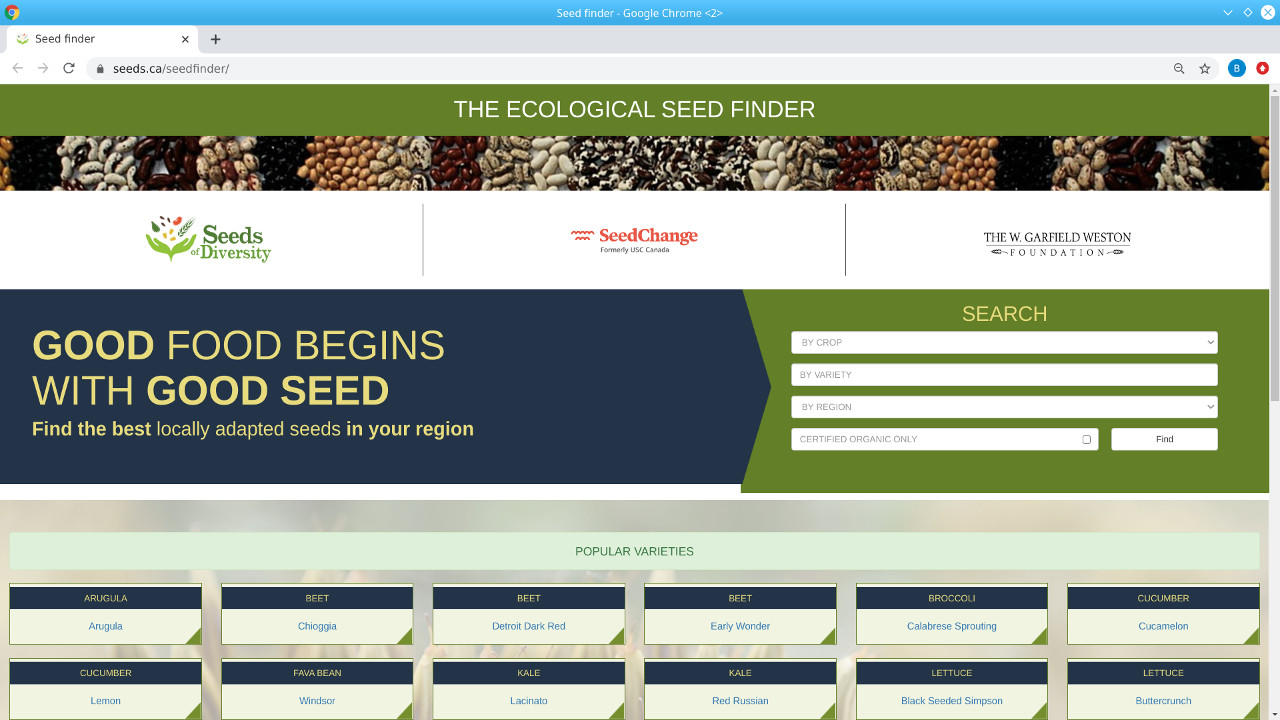 Did you know there are 122 garden seed companies in Canada (that we know of) that sell 8995 different kinds of vegetable seeds? That's a lot, and we know that because we made an index of all their catalogues!
Every year, our Canadian Seed Catalogue Index is updated to record the diversity and availability of vegetable varieties across Canada. You can use it to find your favourite varieties, or you can use it to find varieties that are sold in your region.
---
Volunteer Seed Growers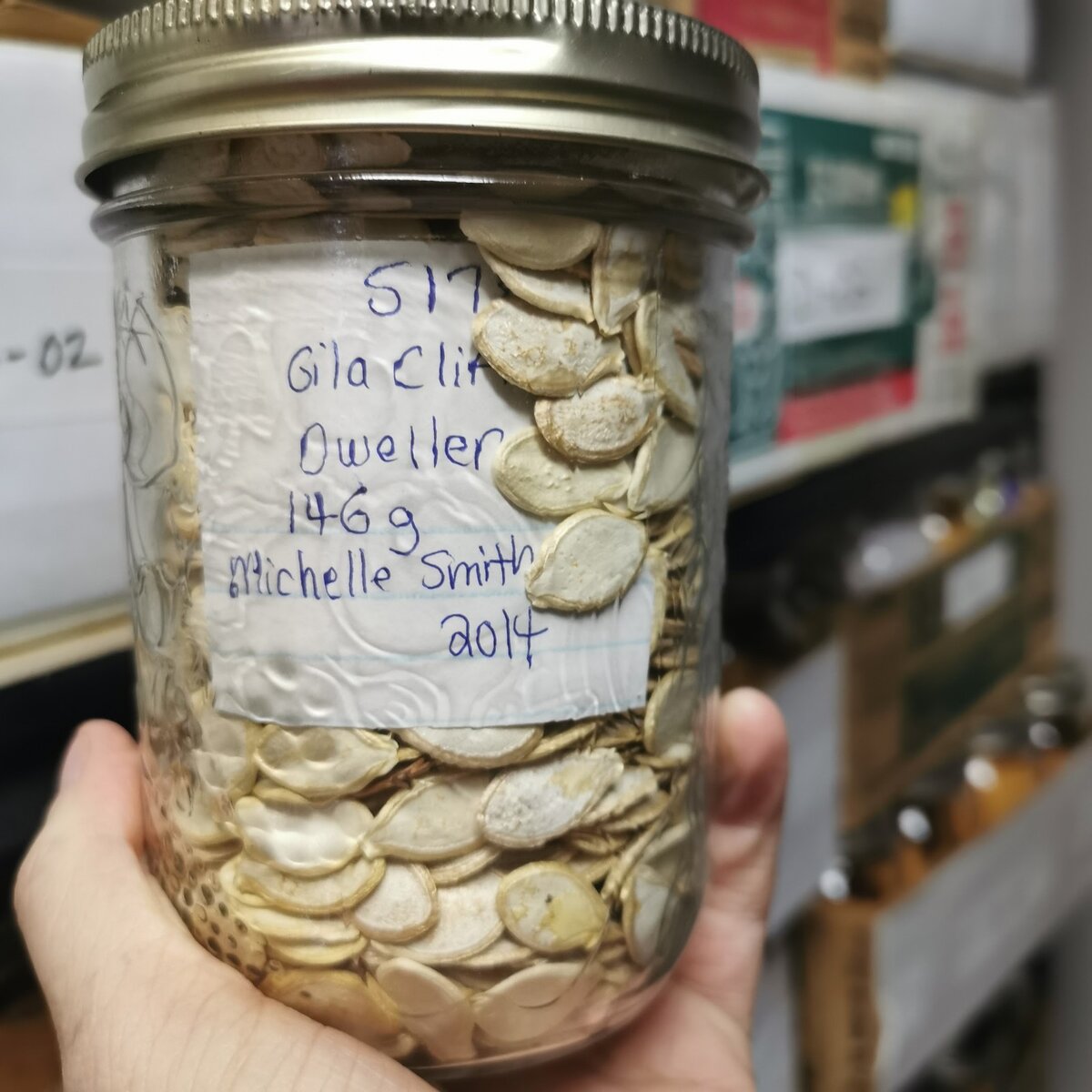 Although Seedy Saturday events and Youth Markets take the spotlight in so many of our articles, the quiet heart and soul of Seeds of Diversity are our volunteer seed growers who supply and rejuvenate the seeds that we collect in our Seed Library, and share at community events all across the country. You can meet many of them in our Member Seed Exchange, where they also offer the seeds they save, and you can find their seeds in hundreds of gardens.
We couldn't do any of our seed programs without seed savers --- so a big thank you to our members who give their time and land to preserve and share Canada's seed diversity with other gardeners!