Growout Stories from Our Canadian Seed Library Collection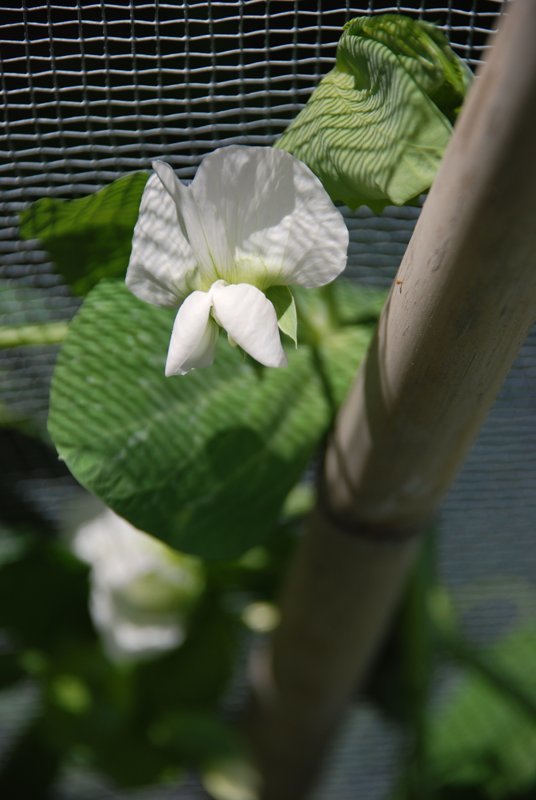 This is an excerpt from an article in the Spring 2018 issue of Seeds of Diversity magazine. Join our membership to receive your subscription!
Every year, we look through our Seed Library collection for varieties that have a significant history, a potential usefulness for gardeners, and - most especially - are hard to find. Since Seeds of Diversity's whole purpose is to ensure a greater supply of those varieties, we recruit volunteer growers across the country to multiply the rare seeds that we have in our collection, and encourage more people to grow and supply them.
Last summer our members helped multiply over 100 hard-to-find varieties, taking tiny samples of old seeds and saving large amounts of good, fresh seeds. We are planning to do the same this summer!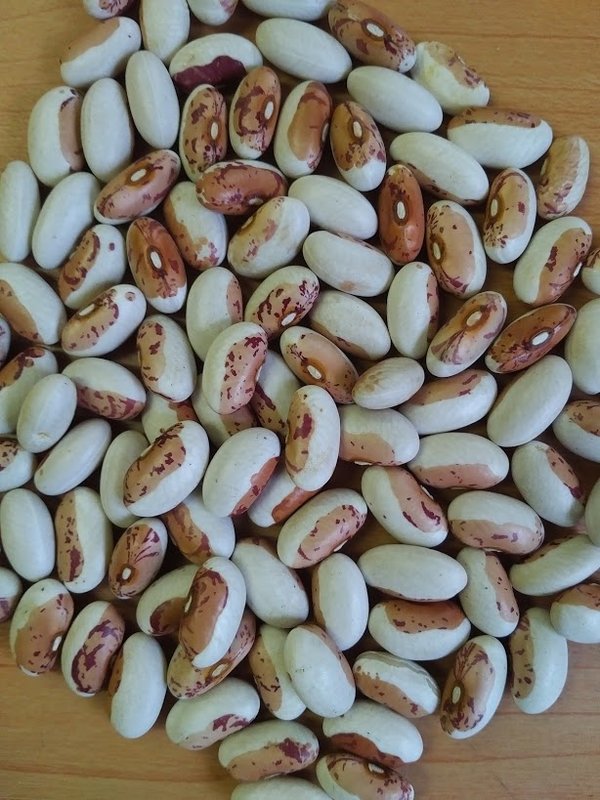 The Baie Verte Bean, presumably named after the town in Newfoundland, is an Acadian heirloom that probably originated with indigenous farmers of the maritimes. It is a pole bean with attractive speckled seeds, best used in soup or as a baking bean. According to Hope Seeds in Nova Scotia, this bean was "passed on through many hands and gardens from Cape Spear to Port Elgin, NB and eventually to Hope Seeds from Theodore Duguay of Cap-Pelé. It is believed to be originally from the early local natives who shared it with Acadian settlers in the area. Since many of the natives and Acadians intermarried, the bean was passed around the local community and was at one time quite popular."
There are few commercial sources of this bean, and although we encourage gardeners to buy their seeds from local heirloom seed companies to support their dedication to Canadian seed diversity, we chose to back up this Canadian heritage variety in 2017. With help from three of our members who provided original seeds, seed saving expertise, and a donation to facilitate the growout, we were able to place half a kilogram of these bean seeds in safe storage for the future.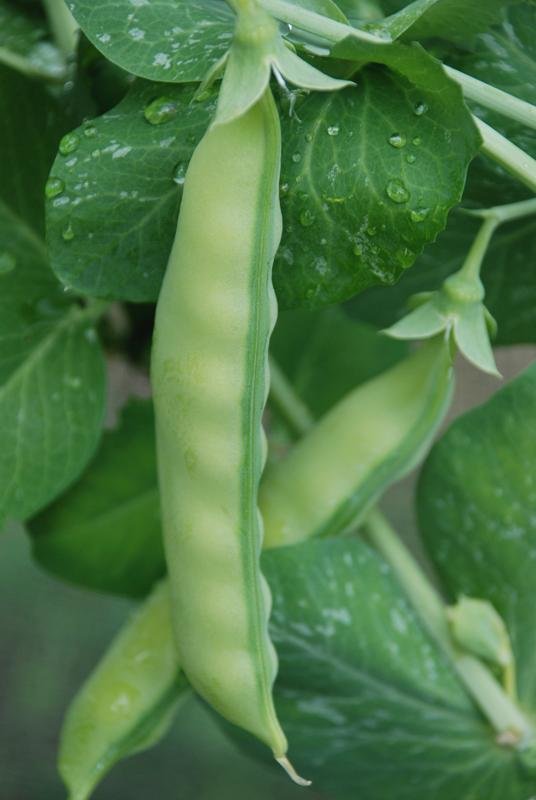 The Slocan Pea, originally donated to our collection and also re-grown in 2017 by Kelly Gilliam of Edmonton, combines the best of a snow pea and a shelling pea. Kelly says, "They're great for eating fresh off the vine, but if you let them mature they're equally good for drying to use later in the year. They have a really long vine, easily up to 7 feet. And they do really well in hot humid weather. They were always great for me in the Kootenays, but they also do well here on the prairies (even with our dryer climate) if they're kept well watered.
"There's an interesting history - they were brought by Japanese to the Slocan Valley around the 1940's. There's no actual documented proof I can find thus far, but considering there was a large internment camp at New Denver, my guess is they were actually brought by individuals who were interned there. Unfortunately I believe the family who brought them is lost to time, which is too bad because I think the variety would be more aptly named after them rather than where they were interned."
Livingston's Marvelous Tomato was introduced in 1928 by the name "Marhio" but it found commercial success through the Livingston seed company under its more flattering name. Though bred in Ohio, it and many other tomato varieties sold under the Livingston brand were staples throughout Canada during the first half of the 20th century. Unfortunately most disappeared from seed catalogues by the 1950s, but seed savers kept them alive. Our thanks to member Chris Higgs of Winnipeg (who has grown out a couple of Livingston varieties for us) for multiplying a good stock of seeds of this famous but rare variety in 2017. Livingston's Marvelous has been fully adopted into our Seed Library collection by an anonymous donor.