Seed Libraries Across Canada - Part 5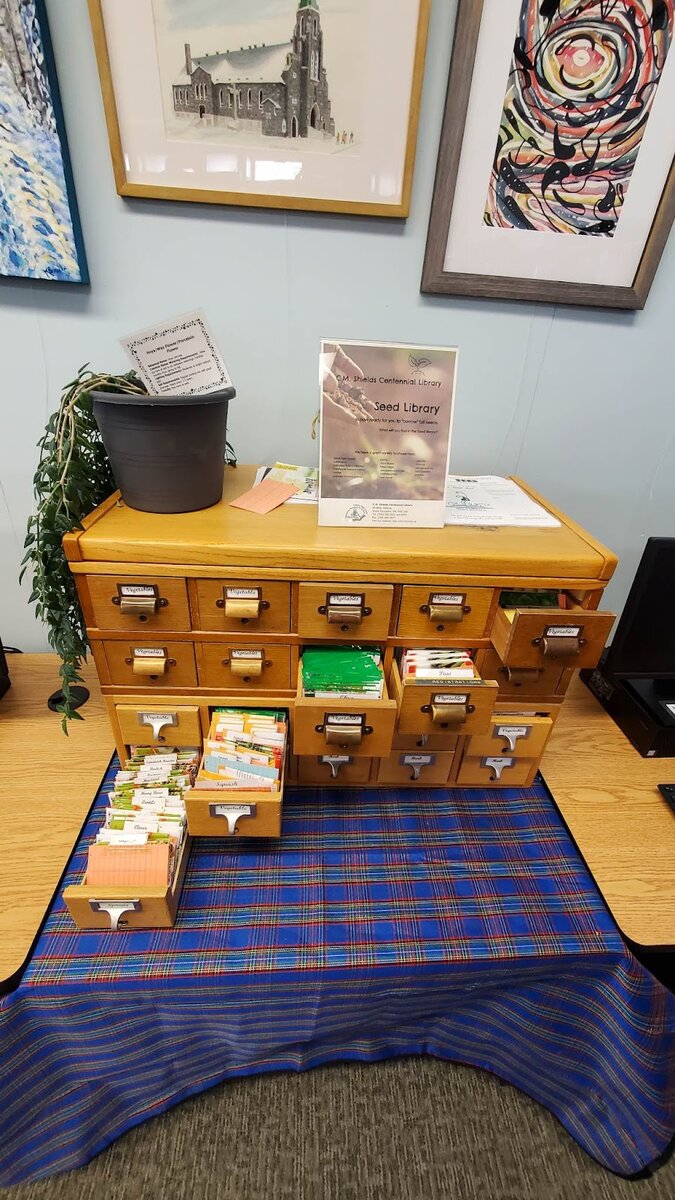 Up until now, most or all of the Seed Libraries we've highlighted through this series have been run either by dedicated individuals, small community groups, or environmental organizations. But many, many Seed Libraries across the country operate through public library systems. And when you think about the reasons why, it makes a great deal of sense.
Libraries are where a lot of people already go for resources and information. They see a lot of foot traffic, they tend to be located in convenient locations, and they are (or should be) designed for accessibility. On top of all of this, they already have an established system for borrowing and returning items, which is the basis of how Seed Libraries operate as well.
So, this edition is dedicated to Seed Libraries operating through public library systems.
Timmins
Borrow-grow-harvest and share!
It was with the help of local partners and our community that the Seed Library at the C.M. Shields Centennial Branch of the Timmins Public Library was founded in 2017. What an adventure it has been! We've discovered that so many community members are experienced gardeners who love to share their knowledge and time.
I wasn't much of a gardener before creating the Seed Library. Most of the knowledge I've gained is from all of the wonderful partners and Seed Library members that have given presentation or taken part in our fantastic programs. And of course, we offer so many great books to help in our gardening pursuits. Gardening is all about learning and evolving. With practice and a supportive community, together we can overcome our gardening challenges and celebrate successes, to successfully grow open-pollinated local heirloom seeds.
In a blink of an eye, we are six years in and we've partnered with more than 10 different organizations. It truly is a community project that helps us learn and grow together. We've partnered with Cochrane Master Gardeners, Black River Foraging Co, Anti-Hunger Coalition, Greener Spaces, Fancy Plants, Northbound Bloom, Home Depot, Bee City Timmins, and many more. Without the support of these local organizations and businesses, we wouldn't be where we are today.
Public libraries are a place to share ideas and learn. This initiative has taught our community how to borrow-grow-harvest and share! And share they have. To date, we have: shared more than 2,000 seed envelopes, gained over 200 Seed Library members, hosted 39 programs with 991 attendances and our Seed Library inventory has exploded. We've taught our community different skills: from seed starting to composting including straw bale gardening, seed saving, pollinator gardening, food forests, and so many more. We've even enlisted the help of members to sort and prepare seed donations. These events were cleverly named Seed Parties. The members truly enjoy sitting together preparing our seeds for borrowing while sharing their garden challenges and triumphs.
Our library system prides itself in being a community hub connecting people through our everyday activities and programs, and providing equitable access to literacy and lifelong learning opportunities. This is yet another way that our library branch serves its community and it has truly been embraced. Our Seed Library has connected many of us back to our community and to our mother earth.
http://tpl.timmins.ca/seed-library/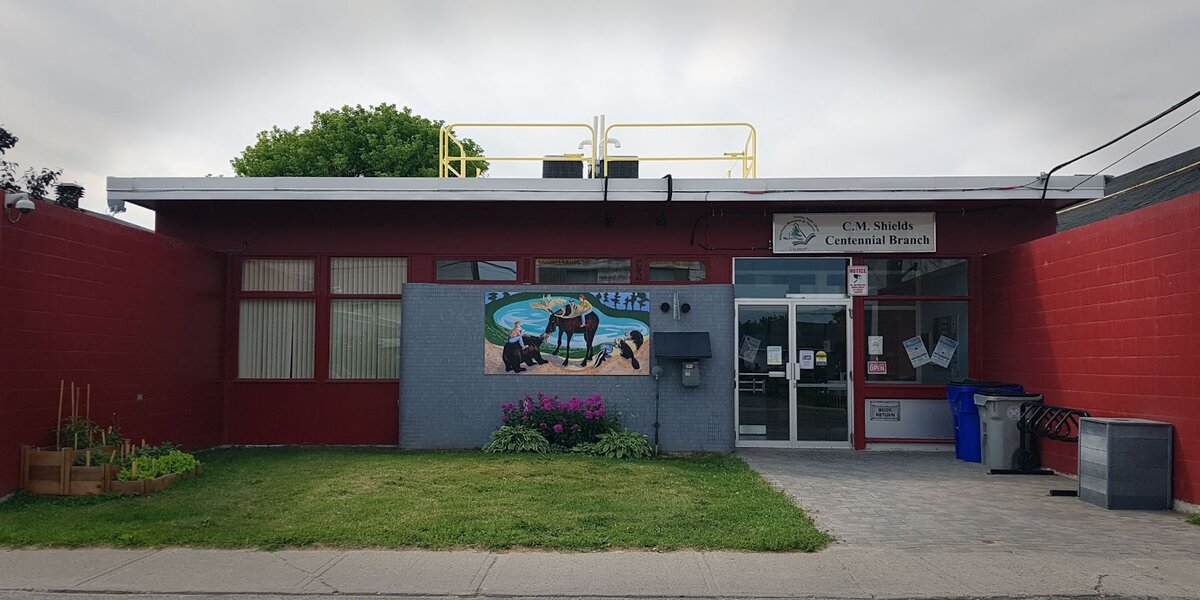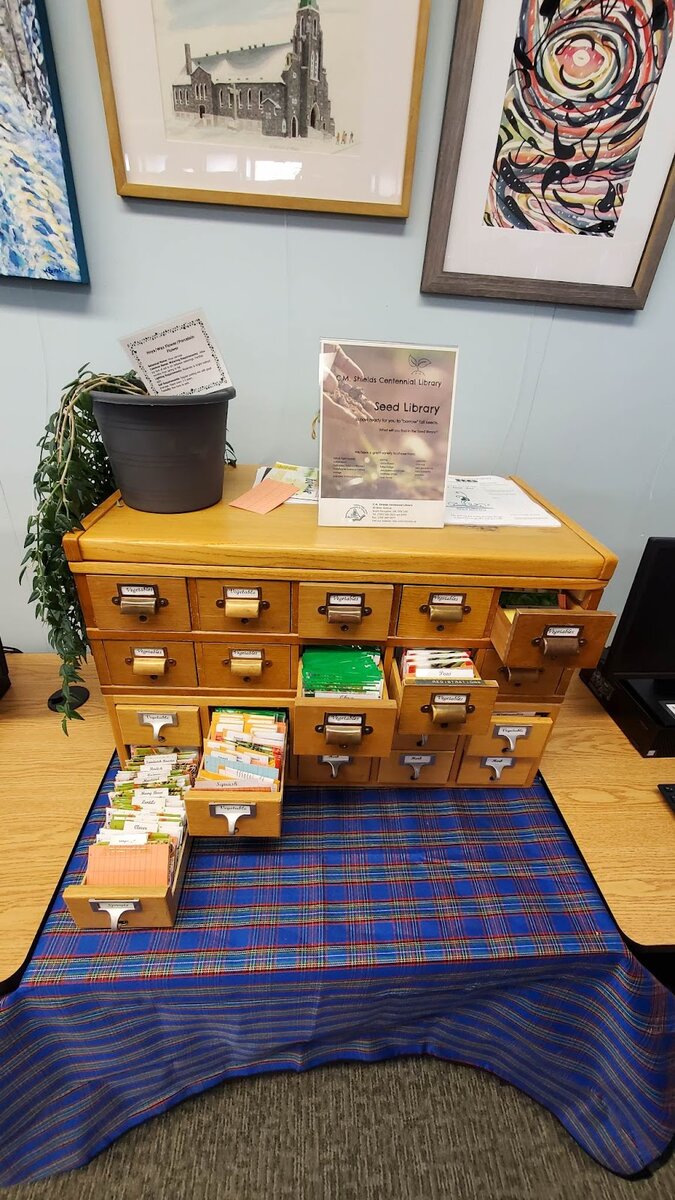 Mississauga
Join a Growing Community at Mississauga's Seed Library
The Mississauga Seed Library is a green program that fosters the increased need for food sovereignty within the local community. It offers free seeds paired with educational programming for customers that cover a variety of topics including seed saving, starting a garden, container gardening, water gardens, pollinator gardening, and more.
When the growing season is over, customers can harvest their seeds and return a portion of them to the Seed Library to help encourage the program to be self-sustaining. Through "seed saving", the program fosters biodiversity, locally grown native plants and a sense of community by sharing resources to nurture organically grown food and garden plants.
The Mississauga Seed Library order form will open on Saturday, March 11 at 1pm for the 2023 growing season. Small browsing collections of seeds are available this spring at Port Credit Library and Malton Library starting on Saturday, March 18.
Learn more at mississaugalibrary.ca/seeds