Back to January 2021 Newsletter
Community Seed Grow-outs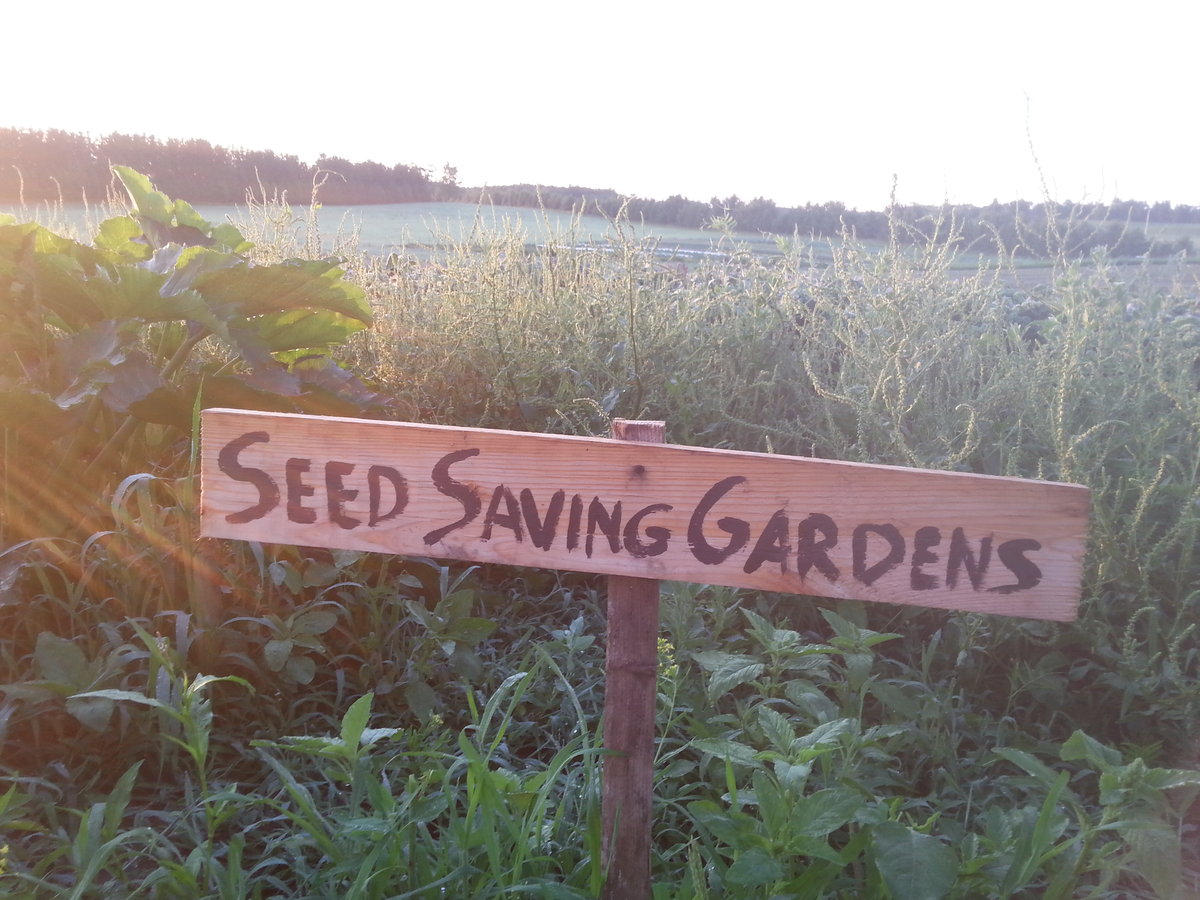 Are you a seed saver looking for a meaningful garden project this summer? We have three ideas for you!
If you're fairly new at saving seeds, we suggest the "Save One Rare Variety Challenge". If you're confident at saving bean or tomato seeds, we could use your help with some older seeds. And if you want to try your hand at plant breeding, you can participate in our ground cherry breeding project.
The Save One Rare Variety Challenge
Sometimes scrolling through our Member Seed Directory can be overwhelming. There are so many seeds - which should you try? If you got into seed saving because you wanted to make a difference, here's how.
Choose one interesting variety from the Seed Directory that is offered by only one person. Grow it, save the seeds, and offer them the the Directory next year.
It sounds simple, but it makes a huge difference for that variety because it doubles the number of people growing it and offering seeds. If every member did this one simple challenge, every single vulnerable variety in the Directory would be instantly a lot more safe.
Save an Old Seed
While the seeds adopted into our Seed Library are tested and maintained on a regular basis, we also have several "orphaned" seeds that have not been adopted yet. From time to time we receive small packets of seeds from old collections, seed exchanges, and other places, and we need help multiplying and rejuvenating them so that they can be properly adopted into the collection in the future.
The problem is that some of the seeds are so old they might not germinate, but there aren't enough to do germination tests. If the seeds sprout, they have to be planted right away - but we don't know whether they will sprout.
We're looking for seed savers with experience saving seeds from tomatoes and beans, and who have enough space to grow out 20 feet of beans and/or up to 12 tomato plants in isolation from any other beans/tomatoes (at least 20 feet of isolation). And most importantly - who understand that the seeds might germinate poorly or not at all, but that we have no back-ups so they will have to take all the seeds and do their best to grow them out.
There is only one chance to regrow each of these seed samples. We encourage you to help, but only if you feel fully confident in your ability to save bean and/or tomato seeds.
You'll have to pre-sprout the bean / tomato seeds indoors, then transplant

all

the seedlings to your garden at the correct time and grow them in isolation from other beans / tomatoes. There could be up to 20 feet of beans, or 12 tomato plants. Please only volunteer for this grow-out if you have enough indoor and outdoor space.
Sadly, the seeds are so old that they might sprout poorly or not grow at all. If even one seed sprouts, you have to be prepared to grow it out and save seeds. But if none grow, you should be fore-warned for this disappointment. (If it happens, it's definitely not your fault).
Sound okay? Are you up for the responsibility of growing a seed that we can't replace? Are you up for the disappointment of the seeds not sprouting at all?
Then you can be our next seed hero! Keep in mind that even a failed grow-out attempt is better than having these seeds die abandoned in a jar. They will only get older...
Help Breed a Better Ground Cherry! Year 2
Last year more than 50 people joined our participatory breeding project to improve a variety of ground cherry (Physalis pruinosa). They sowed our selected seeds and saved new seeds from the plants that grew upright instead of flat on the ground. Then they sent those seeds back to our office where we mixed them all together for Year 2. The result should be a population of ground cherries with more upright plants, making them easier to harvest.
This year, we want your help to take the next step:
We'll send you a packet of Year 2 seeds, saved from all those gardens last year.
Grow as many plants as you can (20 to 50 would be a good range to aim for).
This year we ask you to uproot the short-bearing plants that grow flat on the ground, to prevent them from crossing with the tall-bearing plants.
We also ask you to taste the berries before keeping the seeds. Take a little nibble from each berry, and keep seeds from the rest of that berry only if it has excellent flavour.
It will take a few more years to get the results we hope for, but every time we repeat this process we should get closer to the goal of a ground cherry that tastes great, and bears on upright (easy to harvest) plants.
We learned a few things last year, like ground cherry seeds need a lot of warmth to germinate reliably. We'll send you better instructions for germination this time.
Anyone can participate! As long as you have enough room in your garden for at least 20 ground cherry plants (about 30 square feet), and if you will go through the selection process and send back a good amount of your saved seeds. Sign up soon - ground cherries need at least 8 weeks from indoor sowing to transplanting.
Sign Up Now
You can sign up for any of these Community Grow-out Programs right now using this form.