The Most (and Least) Rare Vegetable Seeds in Canada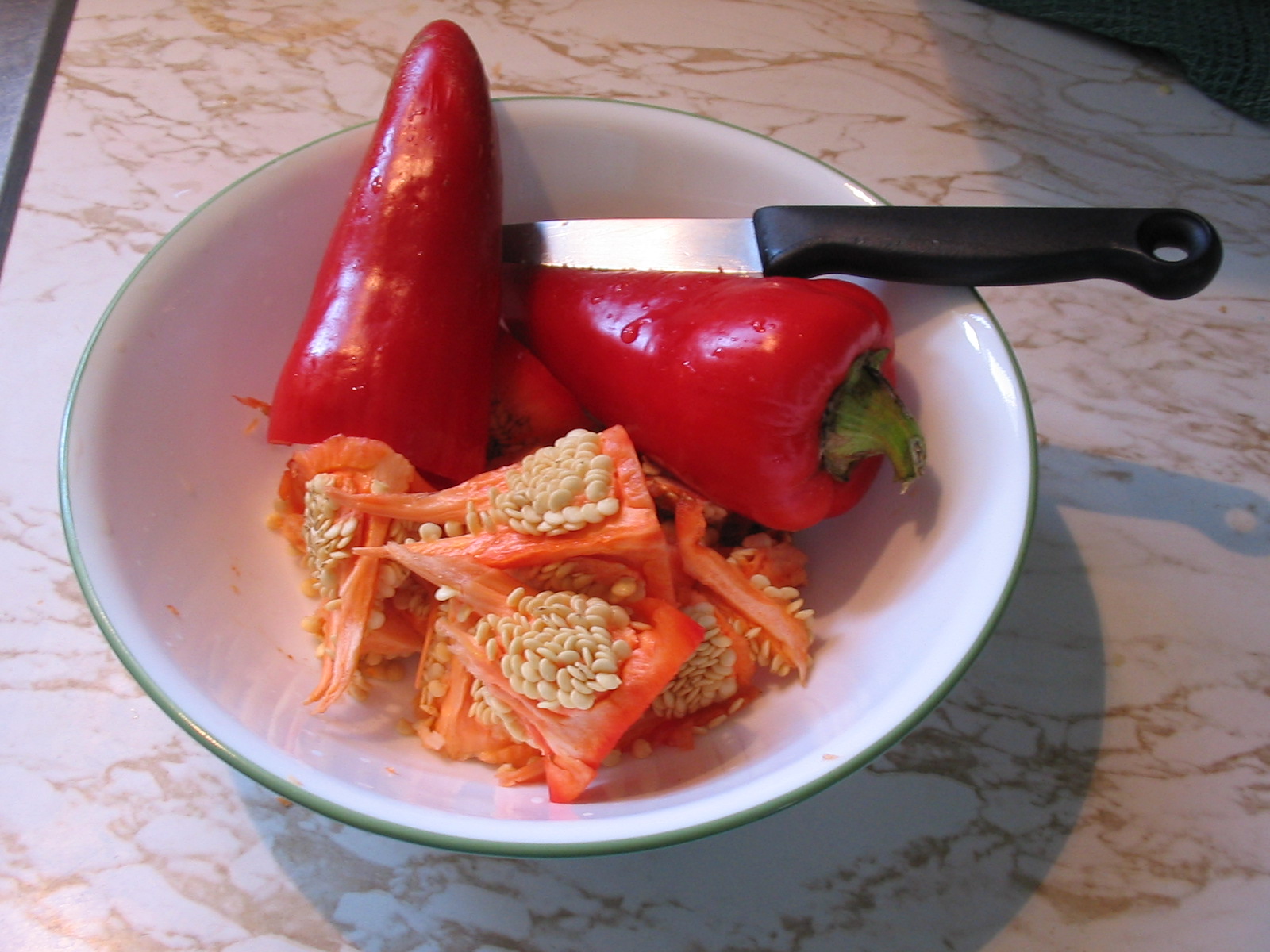 Our Canadian Seed Catalogue Index shows all the garden vegetable seeds offered from 103 Canadian seed companies in 2021. You can use it to find your favourite seeds, but at Seeds of Diversity we use it for another reason - to learn which seed varieties are easy to find, and which we need to save.
Seeds of Diversity's member seed growers plant thousands of different kinds of seeds every year, and save them to preserve the varieties - so gardeners can keep growing rare heirlooms next year, and for many more years after that. But it doesn't make sense for us to save varieties that are easy to buy.
The Canadian Seed Catalogue Index tells us which varieties are being perpetuated by seed companies, so we can focus our effort on the varieties that are at risk instead. This year, our Index lists 8256 different varieties of vegetables (from 89 species) available from 103 Canadian companies. Let's see what we can learn from that.
Here are the top ten least-rare vegetable varieties, in order of how many seed companies sell them. For sure, these are the most popular varieties out there and there's no need for seed savers to rescue them!
| | |
| --- | --- |
| The Most Popular Varieties in Canada | # seed companies selling |
| Red Russian kale | 52 |
| Black Cherry tomato | 48 |
| French Breakfast radish | 46 |
| Cherry Belle radish | 41 |
| Spaghetti squash | 37 |
| Lacinato kale | 37 |
| Royal Burgundy bean | 36 |
| Cylindra beet | 35 |
| San Marzano tomato | 35 |
| Small Sugar pumpkin | 35 |
Recognize those names? Most gardeners know at least a few of them. How about the most-rare varieties, those that are each available from only one single seed company in our Index.
| | |
| --- | --- |
| The Most Rare Varieties in Canada | # seed companies selling |
| (5573 varieties tied for most rare) | 1 |
Uh oh, it turns out that we can't even list them all here. 5573 out of 8256 varieties are only available from one seed company each! That's 67.5%, a little more than two thirds.
Sadly, that is the very reason why Seeds of Diversity exists. Fully two thirds of all commercially available vegetable varieties are only offered from single sources, each from just one company out of 103. Those are the varieties that seed savers should grow and exchange, because they can disappear forever so easily.
You can see the list for yourself at https://seeds.ca/sources. Just look at all the varieties that have only one company name beneath them.
And just for example, here are some of those single-source varieties:
Abruzzese Red Pear tomato
Absinthe tomato
Ada's White potato
Akahana Mame runner bean
Aker's Pink Plum tomato
Aliah garlic
Ananas Verte tomato
Anasazi tepary bean
Andrew Rahart's Jumbo Red tomato
Apocalypse Scorpion Red pepper


Ferris Wheel tomato
Fetterly bean
Fiariello pepper
Fiore Blu salsify
Fiorentino tomato
Fire Tongue bean
Flamische Reisen Schnabel pea
Flashy Butter Oak lettuce
Frau Hager Klein tomato
Fred's Italian Plum tomato


Lillooet bean
Limbe Market pepper
Livingston's Giant Oxheart tomato
Lou Sin Green amaranth
Louisiana Purple bean
Lovers' Lunch tomato
Low's Pointed lettuce
Low's Champion bean
Luke's Bush Cobbler potato
Lumberjack bean

... and 5543 more!