Iroquois White Corn: A Puzzle Piece to Heritage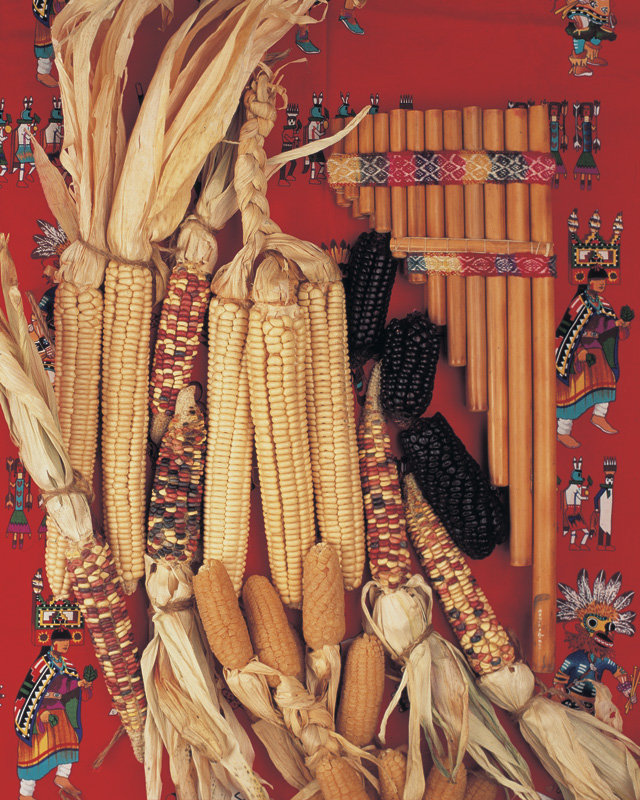 Rebecca Dragusin
Amongst the agricultural First Nations tribes of North America, the Iroquois were some of the most advanced in their agricultural techniques. It seems fitting that there is a corn named in honour of their work on the land. This corn, named the Iroquois White Corn, was historically grown in the Ganondagan region of New York by approximately 4500 Seneca people. The corn has been grown for approximately 1400 years, but its greatest abundance was during the 17th century.
Despite its abundance and its reputation as a staple of First Nations diet, the Iroquois White Corn was close to extinction following a dispute with the French over the Fur Trade. At the time, over 500 000 bushels worth of the corn was burnt down by the Europeans. Despite this loss, the First Nations saved seeds from the corn and continued to grow it not only for their sustenance, but also for their heritage.
Like most other agrarian tribes, the Iroquois grew their corn in a Three Sisters formation, intertwining both squash and beans with the corn so that the crops could thrive simultaneously. The Iroquois Six Nations utilized white corn as a food source to create stews and soups, along with the other crops of the Three Sisters system. One of the tribes that utilized the Iroquois White Corn in this manner is the Haudenosaunee.
As a traditional staple, many people who share the heritage are looking to this crop food to assist them in connecting back to their culture. Among their initiatives is the 'White Corn Project' led by farmer John Mohawk of New York. In order to lead the project, Mr. John Mohawk is collaborating with the Collective Heritage Institute and produces corn for sale both locally, as well as online. As part of the initiative, Mohawk hulls the corn, and stone grinds it every week so that he maintains tradition. Moreover, he takes the time to roast the maize in cast iron pans in order to achieve the appropriate nutty flavour. Not only do initiatives such as these exist, but individual farmers continue to grow the corn in traditional areas such as New York, Ontario, Quebec, and Wisconsin so as to continue tradition.
Such experiences show that traditional cuisine and crops play a vital role in the heritage of a people. Not only should one educate themselves about the history of a staple crop and its significance to traditional growers, but one can immerse themselves in a culture by simply trying a dish in which it is used, or growing the crop themselves.
--
Rebecca Dragusin is a history and political science student working at Seeds of Diversity this summer to research the histories of some of our favourite heritage seed varieties.
Sources: