Back to September 2018 Newsletter
Seeds of Diversity's Garlic Collection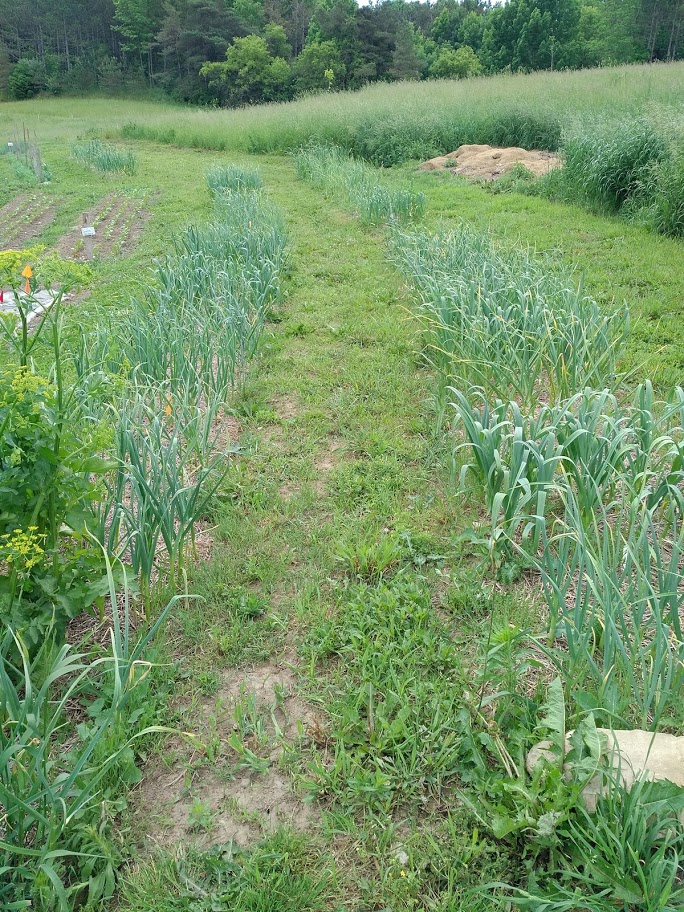 In two community gardens near Waterloo and Cambridge, Ontario, visitors are often surprised to find a collection of 54 varieties of garlic. K-W Habilitation and the rare Charitable Research Reserve both operate large vegetable gardens to supply fresh produce for social services clients, and they have generously hosted Seeds of Diversity's Garlic Collection.
Garlic is more difficult to preserve than seeds because it can't be kept in jars or frozen for long-term storage. Since garlic is only propagated vegetatively (usually by bulbs) it has to be grown continuously: planted every fall and harvested every summer. Fortunately, garlic doesn't take a lot of work to grow. If the plants are mulched well, they usually only need to be weeded a few times during the summer. Better yet, since they multiply by dividing instead of by seeds, there is no cross-pollination to worry about. Many varieties can be grown together in a small space.
We normally plant 24 cloves of each variety in beds about three feet wide, with cloves 6 to 8 inches apart. We leave a clear space between each variety, so it is always easy to identify each block at harvest time. Every variety is labeled, but since labels sometimes fade or blow away, we make sure that we can identify the blocks later by putting a few dozen flags in the ground and marking their locations on our map. We even plant the varieties alphabetically, so if one loses its label we can always identify it based on its neighbours!
Another way to multiply garlic is by planting the bulbils, the tiny teardrop nuggets that grow in the scapes. Normally, growers remove the scapes early in the season to make the bulbs grow larger, but to harvest bulbils we leave the scapes until they mature. That does make the bulbs grow smaller - the reduction in size is about equal to the weight of the bulbils, which makes sense - but we like the tiny bulbils for lots of reasons.
Firstly, our main objective is to diversity garlic among growers all across the country, so we send a lot of garlic in the mail. Over the years, parcel postage has become a major expense, but we can ship bulbils much more cost-effectively than bulbs. Secondly, the main way that garlic diseases and pests are transmitted is through the bulbs, and the soil that they grow in. Bulbils almost never touch the soil, so they are much less likely to carry bad things to your garden. And thirdly, a typical garlic plant produces around 4-12 cloves, but 30-60 bulbils! Even if you have to wait for two years for a bulbil to grow into a full bulb, it is still a faster way to scale up a larger number of plants.
That's why we harvest garlic bulbils from our collection every summer and offer them to growers (at low shipping prices) every fall. If you would like to try a new variety, we have lots to choose from. Try a few, and let us know which are your favourites. Even better, re-offer your garlic in our Member Seed Directory so other growers can try them too!
Read our article from August 2016 to learn more about how to grow garlic from bulbils.
**
Thank you to member Farah Fox for these excellent photos of her bulbil-grown garlic!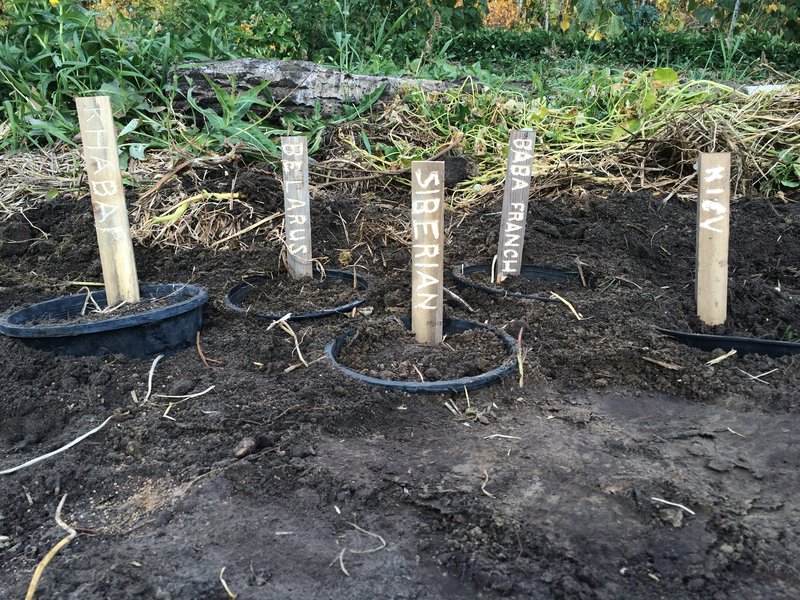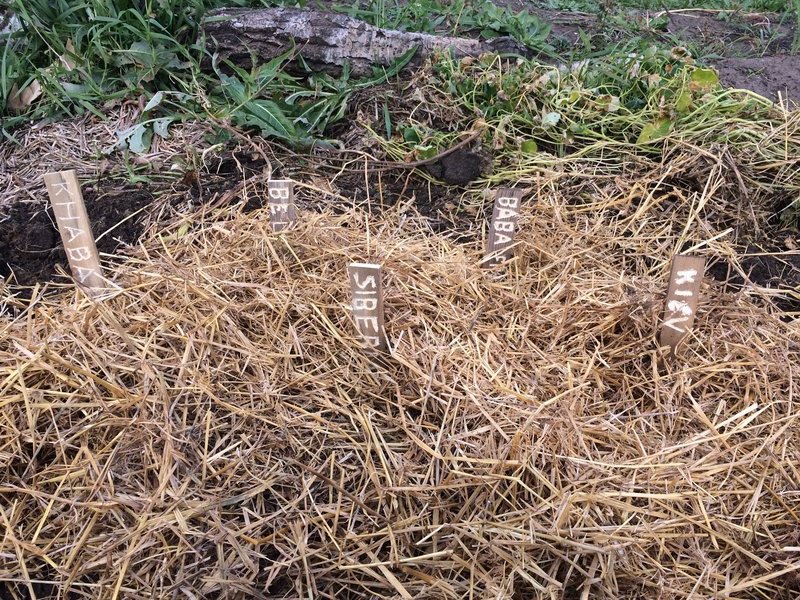 Grow bulbils in a pot to keep the varieties separate and so they're easy to find when they're small.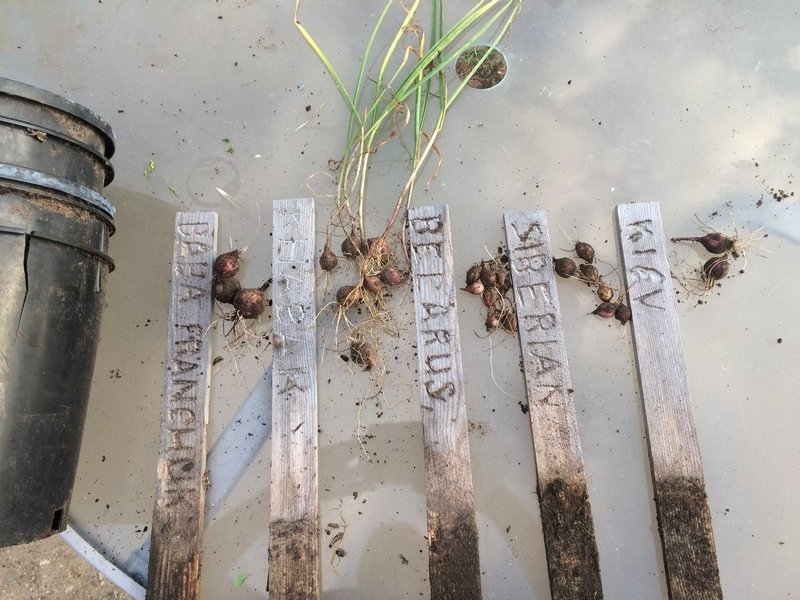 A 2-year process: After one year, bulbils grow into garlic "rounds". Plant them exactly like regular cloves to get a regular bulb the next summer.