Back to January 2017 Newsletter
Can You Help Grow Seeds for our Seed Library?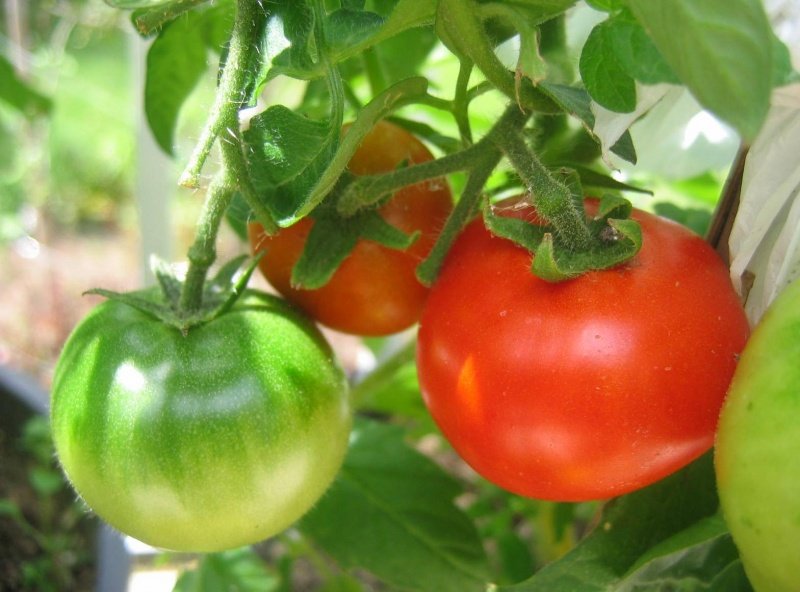 Angie Koch
Do you have experience saving vegetable seed? Are you interested in helping Seeds of Diversity renew and expand our Seed Library? We have an assortment of vegetable seeds in need of growing this season – tomatoes, peas, beans, lettuce and more!
Seeds of Diversity's Canadian Seed Library is a collection of seeds that backs up the work of our member seed savers and Canadian heritage seed companies. As a not-for-profit project, we store back-up samples of Canadian seed, prioritizing rare and locally-adapted varieties to be available for future gardeners and farmers.
What's Involved?
You select a crop and we will send you seed. You start the seeds either in your garden or as seedlings to transplant. Take notes and submit observations (we'll send you a form to use) so we can learn more about the seeds we're protecting. Eat lots of vegetables, but save the best for seed.
Volunteers are expected to send a portion of seed back to replenish our collection, but should have plenty left for themselves to grow again or share with others. Quality matters – the seeds we keep in our collection must be grown with proper isolation, and they have to germinate well – but large quantities don't matter as much. Some of the varieties promise to be very interesting, others may be duplicates of more common varieties. We don't always know which is which until we grow them out and receive your observations.
How Much Space do I Need?
There are minimum populations and isolation distances required to maintain good genetic diversity but protect against cross-pollination. Growing seed for our seed library may require more space than growing seed for yourself as we try to hold our seed library to commercial standards whenever possible. Here are the minimums we require for a few common crops:
Tomatoes – minimum 12 plants final population, isolated by 6m (20 feet)
Peas – minimum 40 plants final population, isolated by 12m (40 feet)
Beans – minimum 40 plants final population, isolated by 6m (20 feet)
Lettuce – minimum 20 plants final population, isolated by 8m (25 feet)
Who Can Participate?
It takes experience, dedication, and sufficient space to save good quality seed. If you've got these, we'd love to hear from you. If you're excited to save seed but don't meet our Seed Library grow-out criteria, there are other ways to get involved. Attend a Seedy Saturday in your community to obtain and share home-grown seed. Join a Community Seed Library. Practice! We offer a number of educational resources.
Use your skill to make a difference. Contact us at growers@seeds.ca