Celebrate World Biodiversity Day by Planting Seeds!
May 22 is the International Day for Biological Diversity (or World Biodiversity Day) and it's also the traditional day in Canada for planting gardens! What better way to celebrate the rich diversity of plants that give us air to breathe, food to eat, and stunning beauty, than to plant seeds?
Better yet, when you plant your garden consider how you can protect and contribute to that diversity yourself by choosing seeds that are locally produced, ideally adapted to your local conditions, and genetically diverse! We have thousands of varieties to choose from, but most of those varieties are hard to find and will disappear unless seed savers rescue them.
Biodiversity means abundant choices today, and sustainability tomorrow, but it depends so much on people protecting the seeds that we still have available. Grow a diverse garden, save and share a rare variety or two, and help protect and celebrate our garden and food biodiversity!
---
Seed Libraries Across Canada, Part 6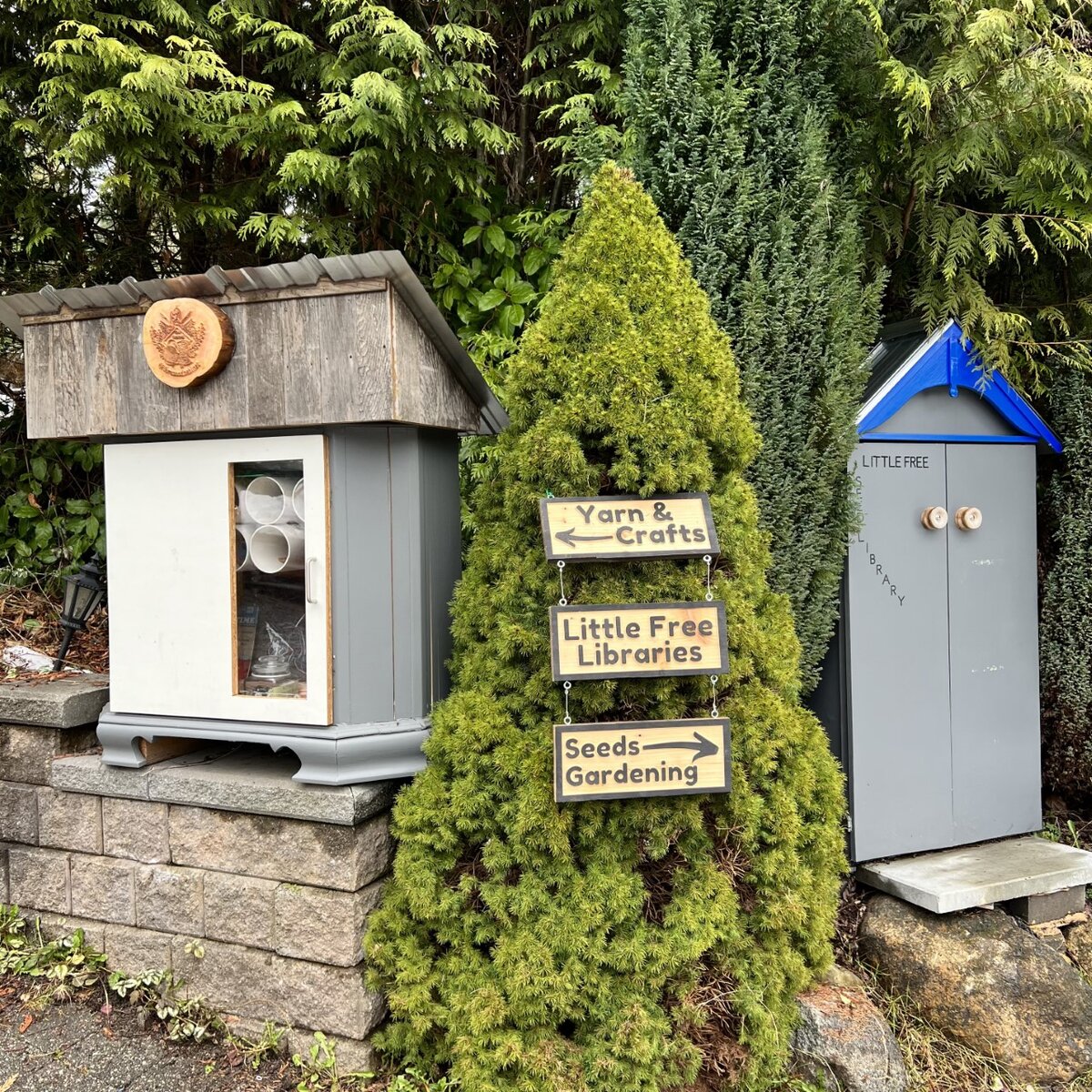 We continue our journey zigzagging across the country exploring the many, many Seed Libraries popping up in seemingly every nook and cranny of Canada. Seed Libraries have been around for many years now, but have increased substantially since the pandemic began.
Through sharing seeds and resources, these initiatives bring communities together to protect and provide public access to seeds, building food sovereignty at a time of so much uncertainty within our food systems.
Do you know of any Seed Libraries in your neck of the woods? We want to know about them, too!
---
Another Great Seedy Saturday Season!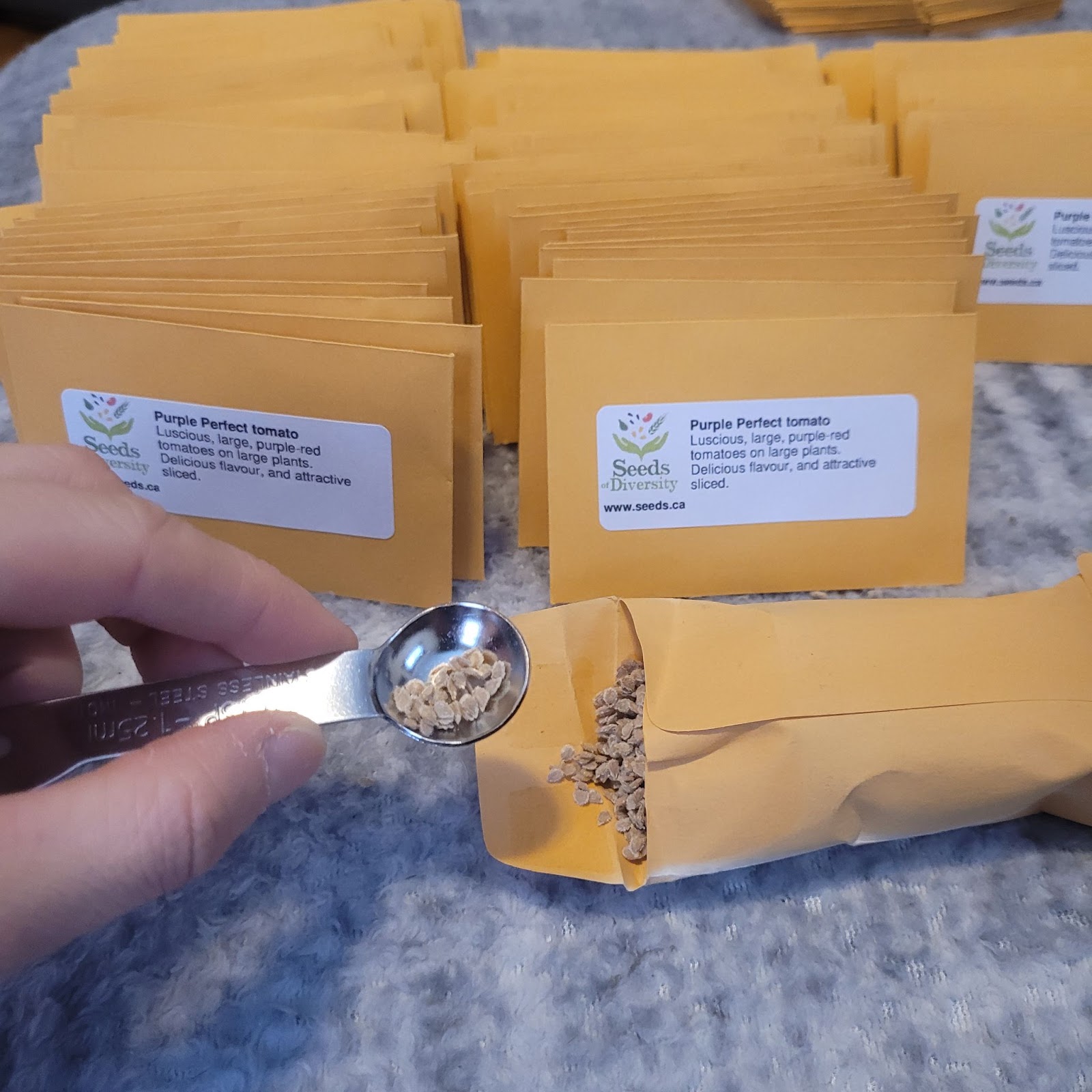 As the days grow longer and the nights warmer, we say farewell to another Seedy Saturday & Sunday season. Well, not entirely - in some locations, events take place throughout the year or primarily in the fall. But for most of us, these events have come and gone again, and we are ecstatic to share a little bit about what the 2023 season brought.
---
Growing Grains for Conservation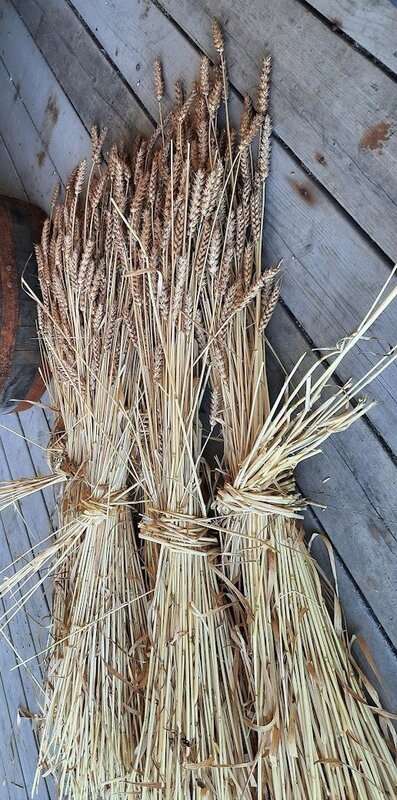 If you've ever wondered about growing grains like wheat, oats, and barley in your garden, you might have been discouraged by the amount needed to make a few loaves of bread, or by the effort required to thresh and process the grains. You're not alone. Growing grains is a fascinating experience for any gardener, but in the long run most of us go back to buying flour because large-scale mechanized farms seem to make more sense. However, there is a reason for gardeners to learn how to grow grains - to help conserve heritage varieties, even in small scales.
At Seeds of Diversity, we often work with small amounts of seeds. A few hundred grams of wheat won't make more than a bagel or two, but it can be enough seed to preserve and restore a heritage variety. At that scale, conservation is not only important for genetic preservation, it's also completely easy to do with a small garden and no special equipment. Let's see how.