Check Out the 2019 Member Seed Directory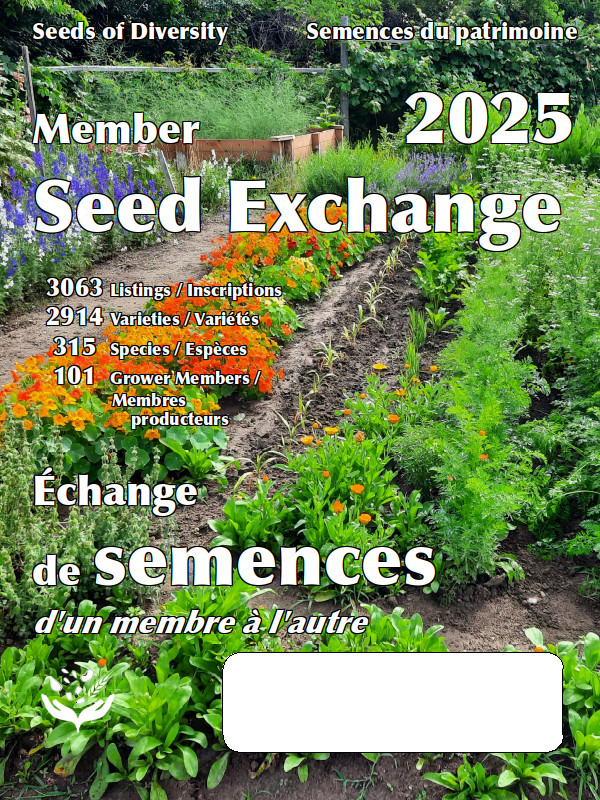 The 2019 Member Seed Directory is ready!
Check it out here -- renew your membership to exchange seeds!
It's a whole new year, and the gardening season starts with seed catalogues. Canadians are fortunate to have over 150 Seedy Saturdays, and nearly 100 garden seed companies to choose from, but one of the most interesting ways to find new seeds is to discover what home-grown seed savers have to offer.
Our Member Seed Directory is Canada's largest seed exchange, where members offer over 2400 different kinds of seeds from their own gardens. Vegetables, flowers, herbs, grains, fruit, and some plants you've never heard of. If you're looking for diversity, this is where you will find it.
Read our article about our new, improved online seed directory, and get ready to grow something you won't find anywhere else. Seeds are available only to members, so if you haven't renewed your membership for 2019, do it now and get your password to activate the full directory.
---
Memberships normally expire each December 31. The box to the right shows your membership status. Also, the label on your member magazine has a date on it, showing when your membership expires.
Thanks to all of you for your membership support.
---
Five Ways to Find Canadian Seeds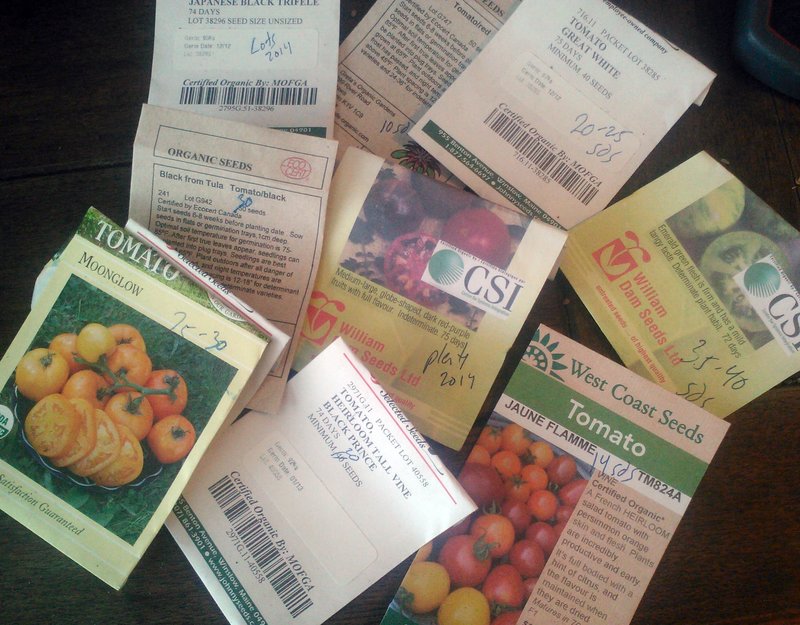 It's the time of year to cozy up with seed catalogues! While many gardeners prefer to leaf through paper copies of catalogues from their favourite companies, here are five ways that you can find new sources of Canadian seeds online. Check out these online services to research sources of Canadian, heritage, organic, regionally adapted or other hard-to-find seed and enjoy a beautiful, diverse garden this summer.
---
Seeking Member Seed Growers for 2019 Community Seed Growouts
We've chosen five new vegetables developed by breeders and farmers committed to sharing and selecting the characteristics that really make these varieties shine. We're inviting our members to grow these varieties, give feedback, save the seeds, and SHARE them in an effort to discover & promote what just might become the new heirlooms for tomorrow's gardens.
---
Organic Vegetable Seed Production Course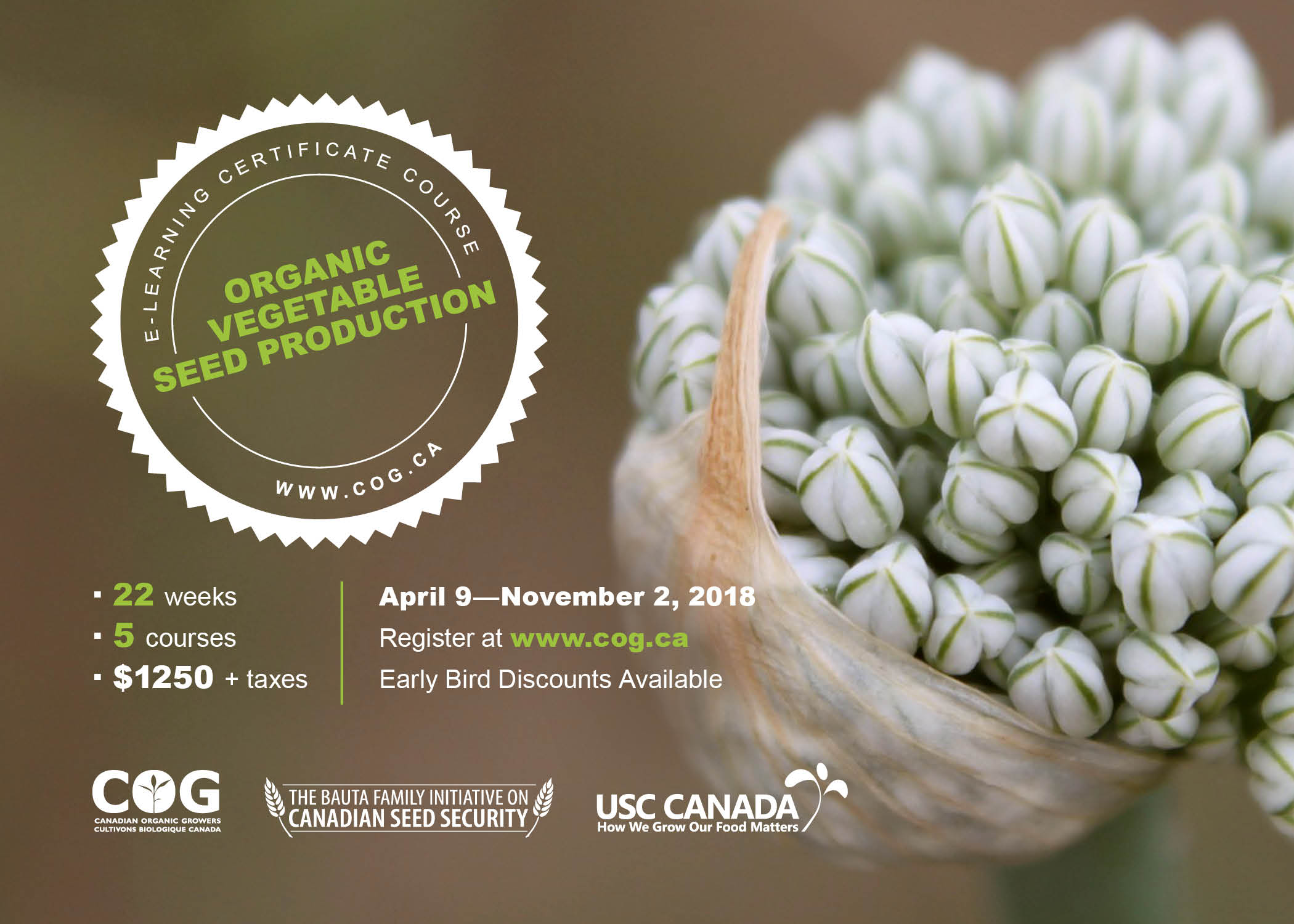 This course has been so popular, Canadian Organic Growers is offering it for the third year in a row! Register now for Canada's only intermediate-level Organic Vegetable Seed Production e-learning certificate! This course is provided in partnership with USC Canada through The Bauta Family Initiative on Canadian Seed Security.
If you're interested in learning about producing organic seeds, their commercial production, harvesting, quality, marketing, breeding and more, then this course is for you! The course will focus on building the competencies needed for successful commercial, organic seed producers, including the practices and business of organic seed production.
---
New Priorities for Organic Vegetables
Last year, we asked farmers what their perfect vegetable variety would look like. A blight-resistant tomato? A bolt-resistance lettuce? An early-ripening butternut? We're happy to share the answers of farmers across the country in the Canadian Organic and Ecological Plant Breeding Priorities for Vegetable Crops.