June 2017
Celebrate Pollinators With Us
This month, communities throughout North America will celebrate Pollinator Week. Gardeners and farmers will be reminded of how much we all rely on bees and other pollinating insects for our food. People will learn about native bee habitats and discover that the whole web of life on earth depends on pollination.
Pollination is also essential for seed saving, because it's the first step that plants take to multiply themselves. If you want to learn more about saving good seeds, one of the best places to start is learning more about pollination.
Happy Pollinator Week!

During the month of June, you can help even more by donating to Seeds of Diversity through CanadaHelps in the Great Canadian Giving Challenge.
Every dollar donated this way not only helps us save more seeds, and gives you a charitable tax receipt, but it earns us another vote toward the Great Canadian Giving Challenge's grand prize of $10,000.
---
Introducing the Seed Talk Forum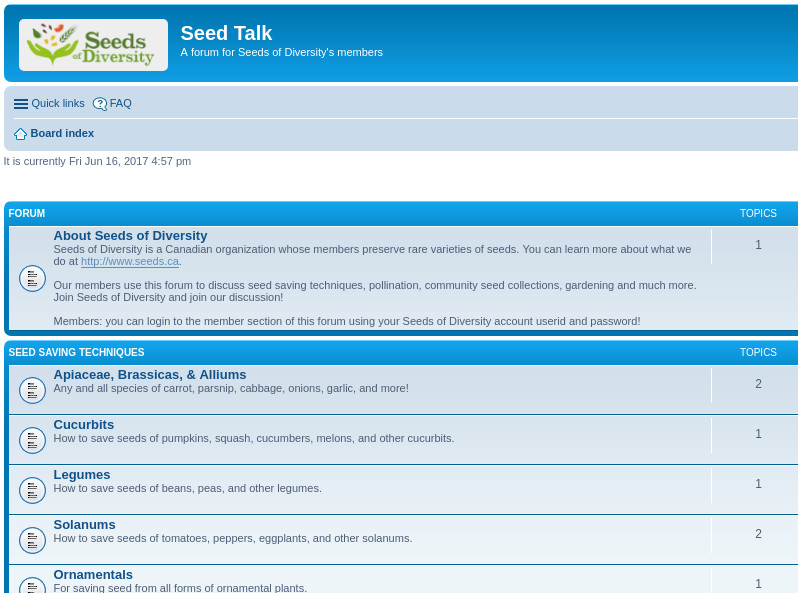 One of the most common questions members ask is how they can contact other members to talk about saving seeds and gardening. It's a bit difficult to do, with members spread all across the country, and privacy considerations, but we hope we've found a solution for you: our new online Seed Talk forum.
---
Seeds of Diversity's Garlic Collection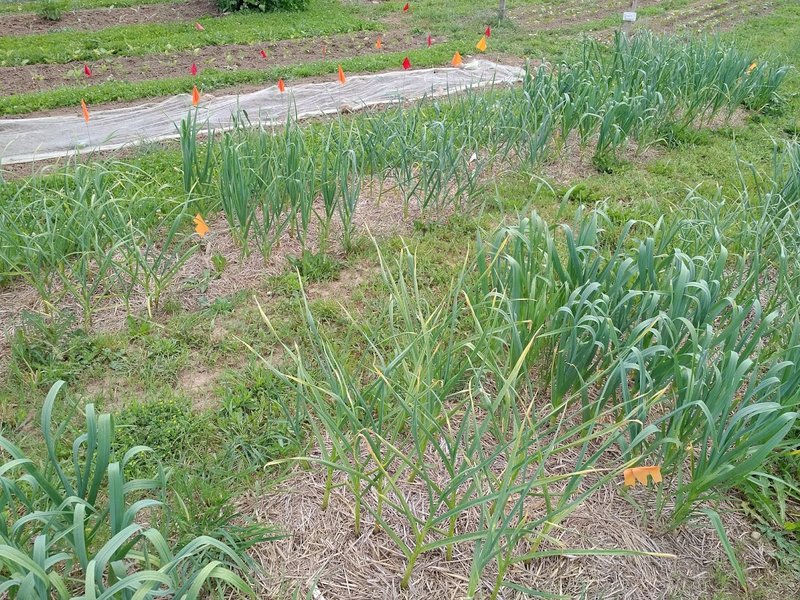 Lots of people love garlic, and many gardeners are discovering that it's very easy to grow. But most people would be surprised at how many different kinds there are. Seeds of Diversity is growing a collection of 59 varieties, to keep them available to growers in the future, and we'll be offering bulbils later in the summer.
---
Learning About the History of Wheat - The Staff of Life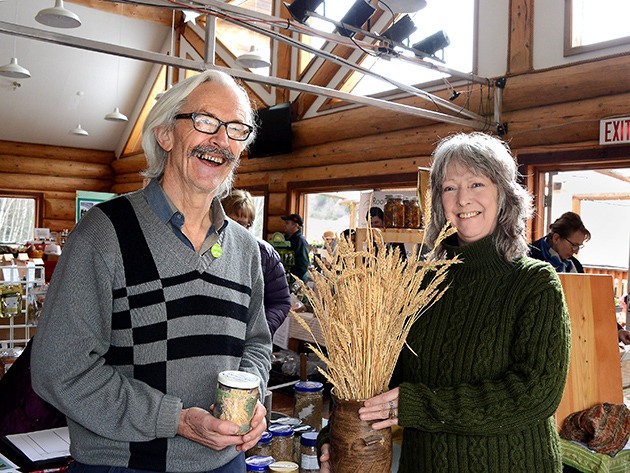 If you want to talk about food security you need to talk about growing your own grain, especially wheat, according to Sharon Neufeld. The Upper Clearwater resident challenges other people in the local area to grow a 10'x10' plot of wheat this summer.
---
Neonicotinoids and Queen Bumble Bees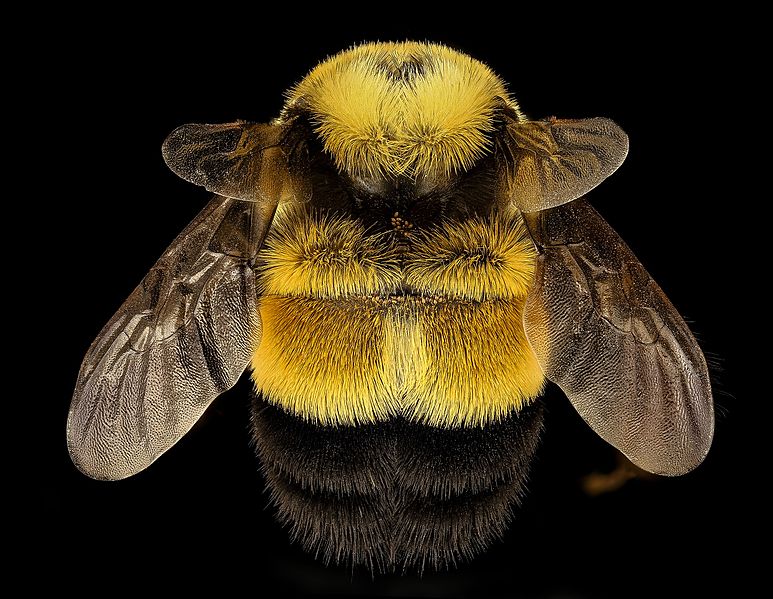 A recent study in the journal Proceedings of the Royal Society B showed that wild bumble bee queens exposed to neonicotinoid pesticides lay fewer eggs, slowing the growth of the colony. You may recall an earlier bulletin article that explained that bumble bee queens are the only queen bees who overwinter; the rest of the colony will die in the cooling days