January 2017
New Updated Member Seed Directory!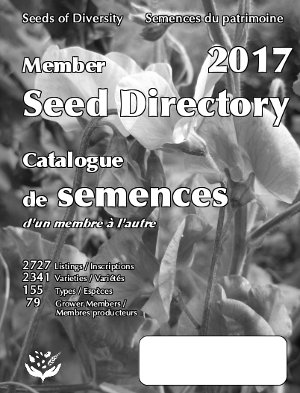 The 2017 Member Seed Directory is ready!
Check it out here -- renew your membership to exchange seeds!
It's a whole new year, and the gardening season starts with seed catalogues. Canadians are fortunate to have over 150 Seedy Saturdays, and nearly 100 garden seed companies to choose from, but one of the most interesting ways to find new seeds is to discover what home-grown seed savers have to offer.
Our Member Seed Directory is Canada's largest seed exchange, where members offer over 2300 different kinds of seeds from their own gardens. Vegetables, flowers, herbs, grains, fruit, and some plants you've never heard of. If you're looking for diversity, this is where you will find it.
Read our article about our new, improved online seed directory, and get ready to grow something you won't find anywhere else. Seeds are available only to members, so if you haven't renewed your membership for 2017, do it now and get your password to activate the full directory.
---
Memberships normally expire each December 31. The box to the right shows your membership status. Also, the label on your member magazine has a date on it, showing when your membership expires.
Thanks to all of you for your membership support.
---
Your New Online Member Seed Directory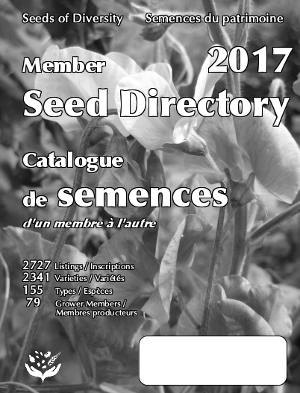 Seeds of Diversity members are offering more than 2300 different kinds of seeds to other members.
Join Canada's largest member-to-member seed exchange and discover seed diversity in your own garden. All members are welcome to request seeds. If you are new to seed saving, go ahead and request some seeds that you would like to learn to save. Test your harvest for a year or two until you gain confidence that your saved seeds are good quality, then share them with other members.
---
Can You Help Grow Seeds for our Seed Library?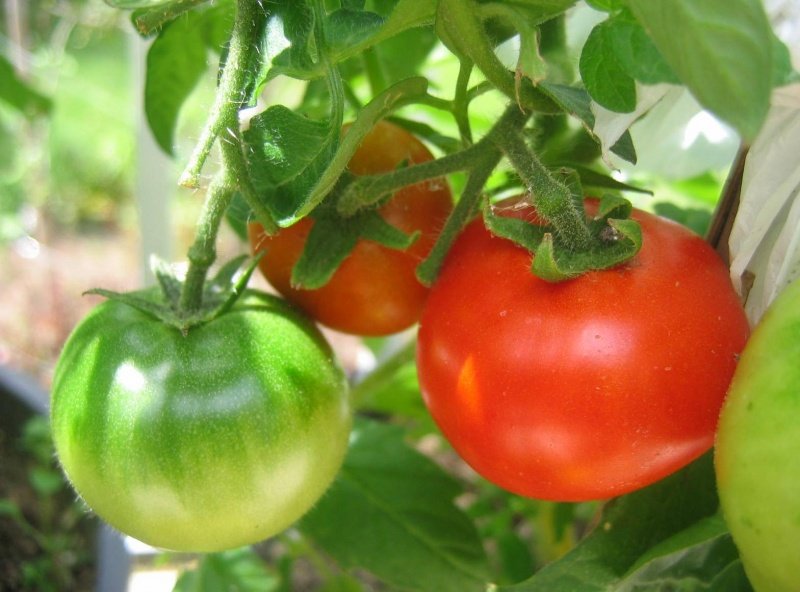 Do you have experience saving vegetable seed? Are you interested in helping Seeds of Diversity renew and expand our Seed Library? We have an assortment of vegetable seeds in need of growing this season – tomatoes, peas, beans, lettuce and more!
Seeds of Diversity's Canadian Seed Library is a collection of seeds that backs up the work of our member seed savers and Canadian heritage seed companies. As a not-for-profit project, we store back-up samples of Canadian seed, prioritizing rare and locally-adapted varieties to be available for future gardeners and farmers.
---
Ontario's Pollinator Health Action Plan
It's a happy new year, unbeknownst for hibernating pollinators in Ontario, with the release of the Pollinator Health Action Plan from the Ontario Ministry of Agriculture, Food and Rural Affairs (OMAFRA). Officially released December 15, 2016, OMAFRA has carefully developed this plan over the past two years, soliciting public input and holding several consultation meetings.