June 2016
Last Chance to Contribute to the Great Canadian Giving Challenge
Have you heard about the Great Canadian Giving Challenge? It's an initiative of CanadaHelps, a fantastic champion of Canadian charities, helping to get the word out that non-profits often need extra support in the summertime when donations tend to decline.
We know you're busy in your garden, and your seeds are probably already planted, but take a moment to consider that Seeds of Diversity needs your donations to keep busy too. Throughout the month of June, every dollar you donate to Seeds of Diversity through CanadaHelps.org qualifies us in a donation contest to win $10,000. Get all the details at www.givingchallenge.ca.
Whether we win the contest or not, every dollar you donate is also a big help to organize seed savers in Canada's biggest heritage seed saving network. This year, we have volunteers growing over 100 varieties of heritage seeds to preserve them in our Canadian Seed Library. Next year, we want to expand that to 200, and your donations will make it possible!
Remember to use this special CanadaHelps link to make your donation, so they can count it toward our contest total!
---
Seed Production Grants are Available
The Bauta Family Initiative on Canadian Seed Security, in partnership with host organizations and expert seed savers across Canada, has been offering training on seed production since 2013. There are also excellent training opportunities outside our program. These events can be difficult for many to attend because of the significant travel and accommodation costs.
To help make these opportunities more accessible for the Canadian seed community, in 2016 we are offering Seed Production Capacity Building Grants. There are two options to apply for these grants: (1) Seed Training Event Support and (2) Custom Seed Learning Support.
---
Summertime Reading
Looking for some great summertime reading? Every Seed Tells a Tale - Stories of Plants, People & Places That Have Contributed to Canada's Seed Heritage is the book for you.
We know our members enjoy reading Seeds of Diversity magazine, and we've had some great articles over nearly three decades of publication. So we collected some of our favourites and published them together, with new photos and illustrations, and updates on old stories.
---
Taking a Closer Look at our Crops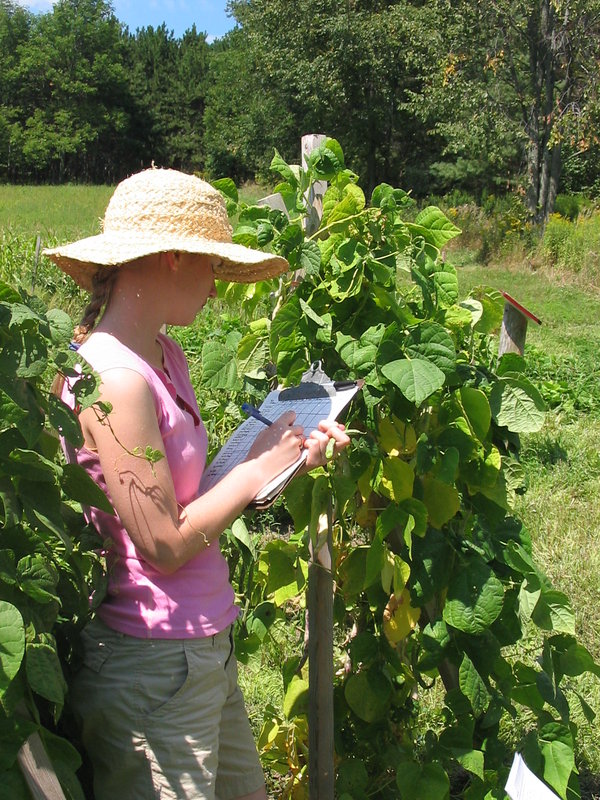 How closely do you look at your plants? It's not hard to notice if your tomato plant starts developing yellow leaves or black spots or when some bean plants start drying down earlier than others. But have you ever measured the distance between leaf nodes on the main stem of your tomato plants? Or compared the shape of the cotyledons of your lettuce seedlings? The seed growers of the Vegetable Seed Producers Network (VSPN) are using Seeds of Diversity's crop descriptor forms to do just that.
The closer we look at our plants the more we learn about them. This information is valuable for a number of reasons. It can be used to identify "off-type" plants, or plants that display different varietal traits than the rest of the population. It can also be used to improve varieties by making them more uniform or by selecting for specific, defined characteristics.
---
Introducing Bee City Canada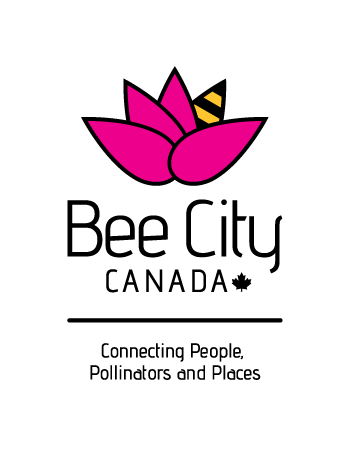 Happy Pollinator Week! This is a great occasion to highlight a new program that can have a big impact on our pollinators: Bee City Canada (BCC). BCC supports the establishment of sustainable habitats for pollinators in communities across the country.
Urban areas that are properly managed can serve as havens for dwindling wild bee populations. For example, Ontario is a biodiversity hotspot for wild pollinators, with 409 of 855 nationally recorded bee species – the highest bee diversity of any province. Ontario's capital city Toronto has recorded over 300 of those species!