March 2016
Ready to plant your garden? The time is coming soon!
We've been busy sending seeds to members who will grow them out for our Seed Library collection, helping save some crucially rare varieties, rejuvenate some old samples backed up from previous generations of gardeners, and multiply those varieties so there will be enough seeds for other gardeners to grow in future seasons.
If you still need seeds, check for a Seedy Saturday or Seedy Sunday near you, or find a local seed company using our Seed Finder.
And if you haven't renewed your membership, it isn't too late. Memberships and donations keep Seeds of Diversity running, and they're the best way for you to really support what we do.
---
The 100-Year-Old Tomato - Alacrity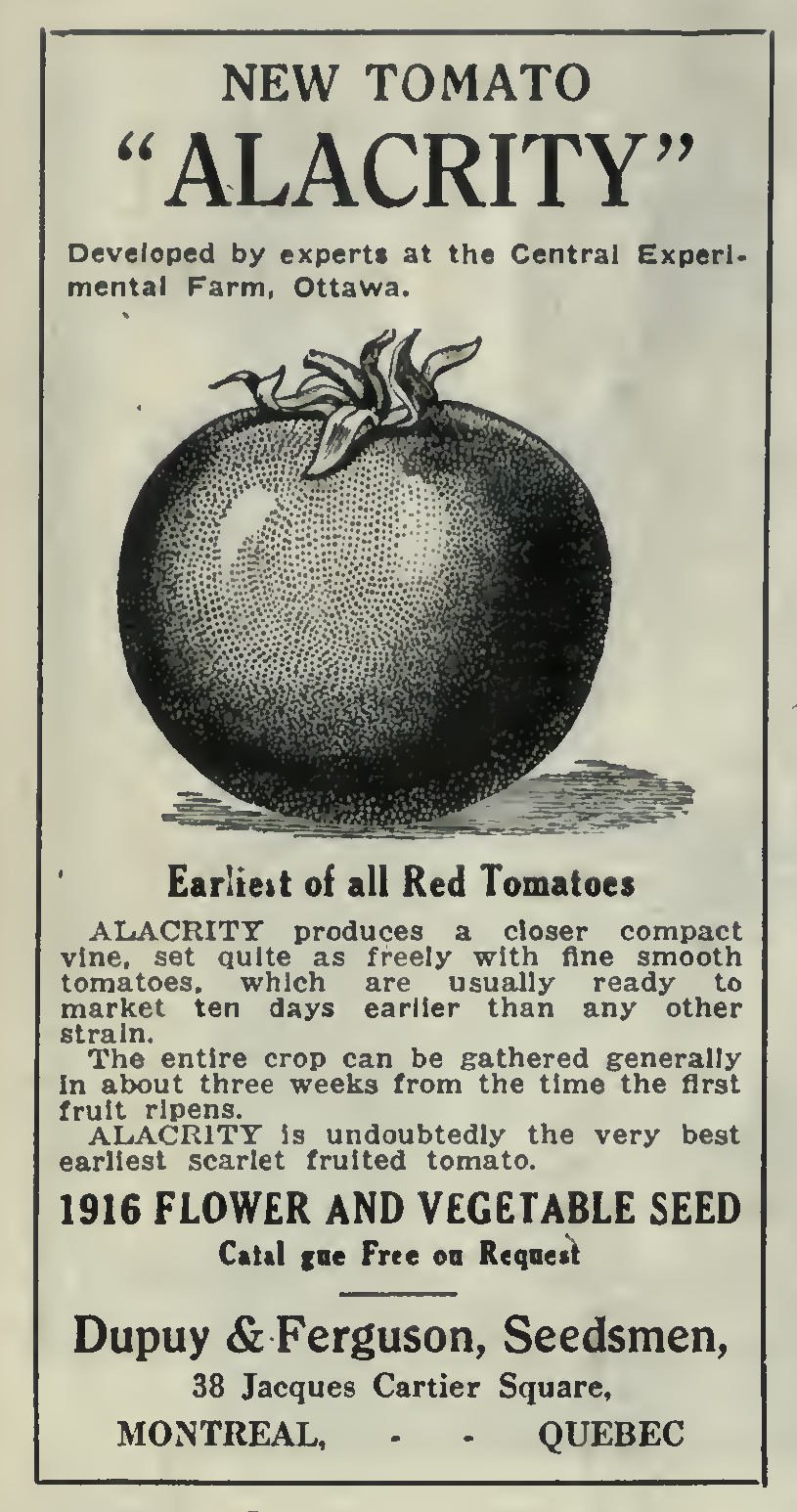 It was 100 years ago that a new tomato variety burst onto the pages of seed catalogues, and began a national love affair with Canadian gardeners. With hundreds of tomato varieties to choose from today, it is hard to imagine a time when tomatoes were scarce, but our favourite garden vegetable is actually a newcomer to Canada's gardens. Only five generations ago (that is recently, in garden history terms) most Canadians didn't know tomatoes well, didn't like their flavour, didn't know how to cook them, and some people even thought they were poisonous. By the year 1900, that perception had changed, but few short-season varieties were available, so tomatoes were not yet a market crop for much of Canada.
---
Stratification for Dormant Seeds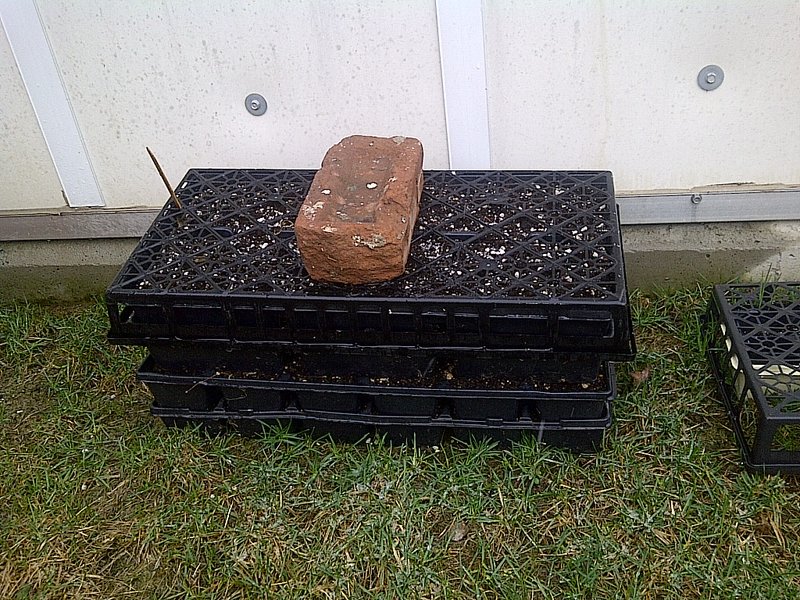 Have you ever planted some seeds, but they didn't grow? Of course you have. Every gardener has seen that happen. Maybe it was because the seeds were old, and couldn't sprout anymore. But maybe they were seeds that needed special conditions to germinate. Many perennials, wildflowers, tree seeds, and some herbs are like that - they go into a dormant state and won't sprout until they get a special signal. Most of the time, that signal is a long period of cold temperature.
---
A Self Evaluation Form for Seed Production
Seed growers and seed savers are as different as the many varieties of seeds they produce. This is what we love about both seeds and seed savers, but it can sometimes make it difficult to assess which growers will best fit into the Vegetable Seed Producers Network (VSPN). This is why, late last year, we jumped on a grower-member's suggestion to create a checklist of all the skills and abilities a VSPN member should have.
---
More Plant Diversity Equals More Pollinator Diversity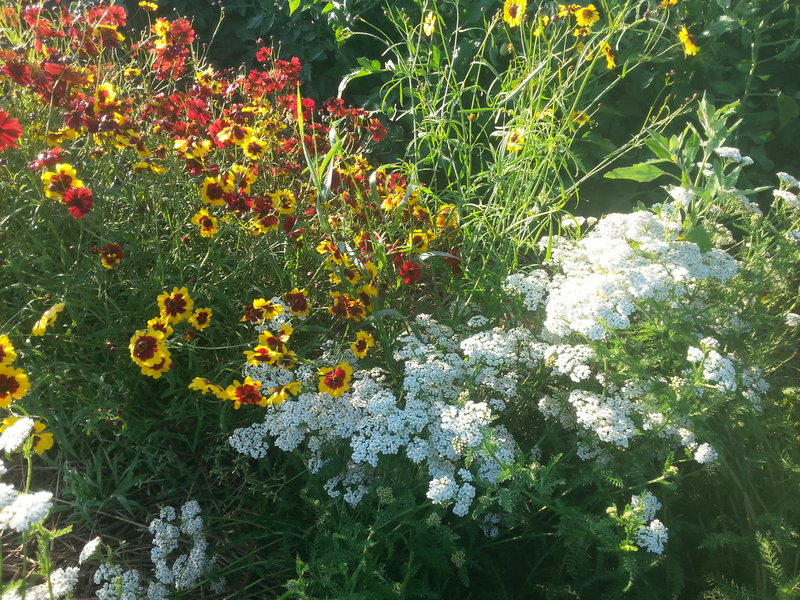 Are you planning to plant for pollinators this year? Here's a simple guideline: To attract a diversity of native bees, you need to plant a diversity of flower species. Here are a few things to think about while you plan and plant.