---
Thanks for Your Response to the Membership Survey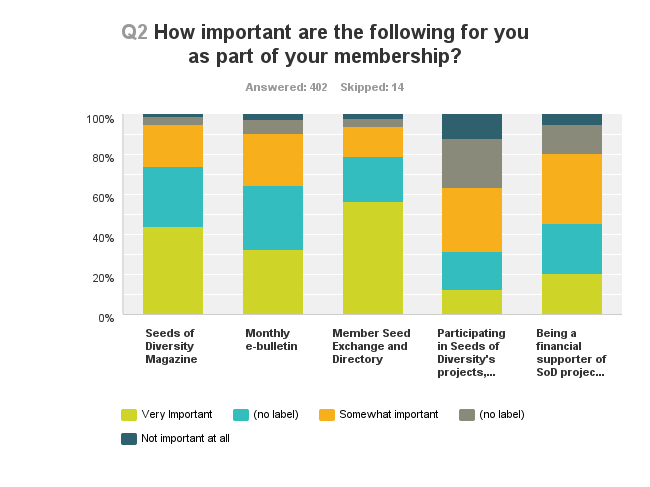 In October we invited our members and e-bulletin subscribers to participate in a survey to help guide Seeds of Diversity's plans for the future. Many thanks to everyone who responded. We learned a lot, and I'd like to share the highlights with you.
---
Farmer-Led Breeding: The beauty of partnership and local seed development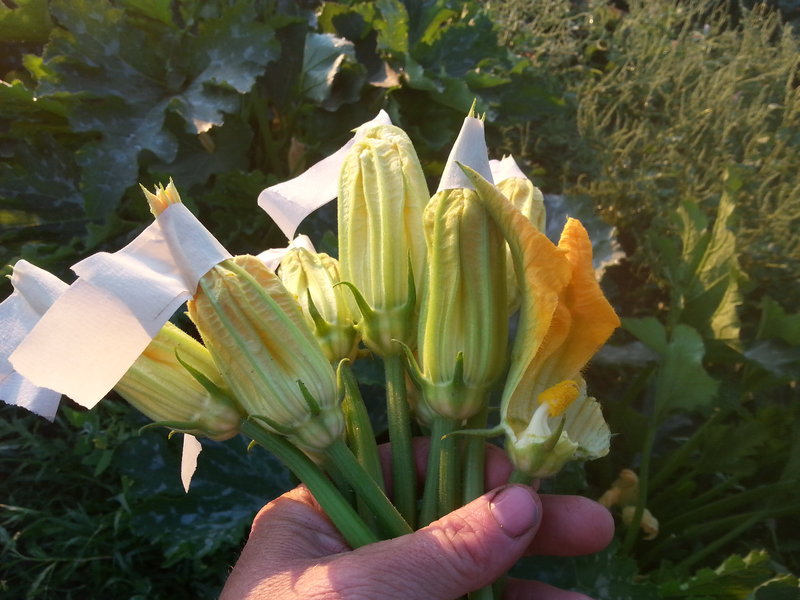 There are many wonderful small-scale seed companies across the country producing high-quality seed for backyard gardeners. But despite the growing interest in local seed, it is still difficult for commercial growers in North America to access sufficient amounts of high-quality vegetable seed that is adapted to local conditions, tasty, productive, resilient, nutritious, ecologically grown, and affordable.
---
Selecting and Rogueing to Improve Crop Genetic Integrity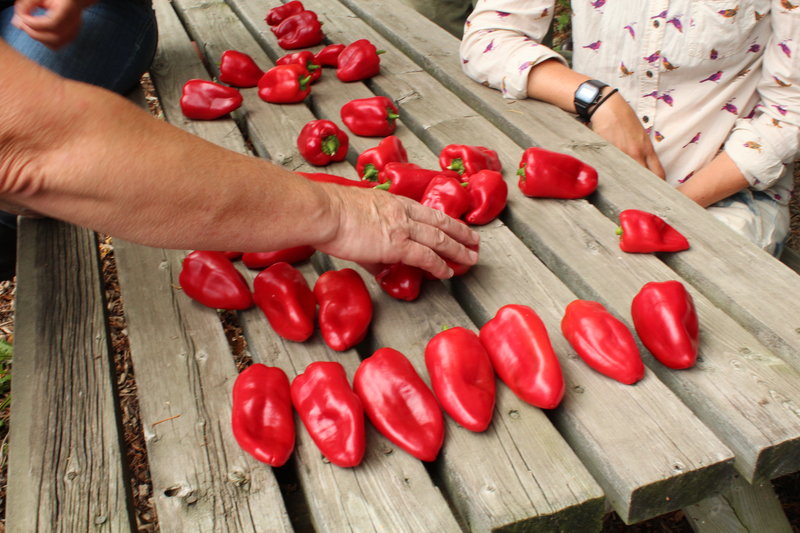 Sometimes you plant 50 seeds and end up with 50 great plants that produce uniform fruit. Sometimes you plant 50 seeds and end up with 30 great plants and 20 strange looking ones that produce oblong tomatoes or strange coloured lettuce leaves. If you save seeds, there's a good chance you don't harvest seeds from every single fruit on every single plant in your garden. Instead, you pick the best fruit from your favorites plants and save those seeds. That's selection. And, while you are gardening, maybe you pull out and remove the plants that exhibit off-colour leaves or bolt early. That's rogueing.
---
The Edible Necklace: Hopniss tubers at the Pollinator Fedge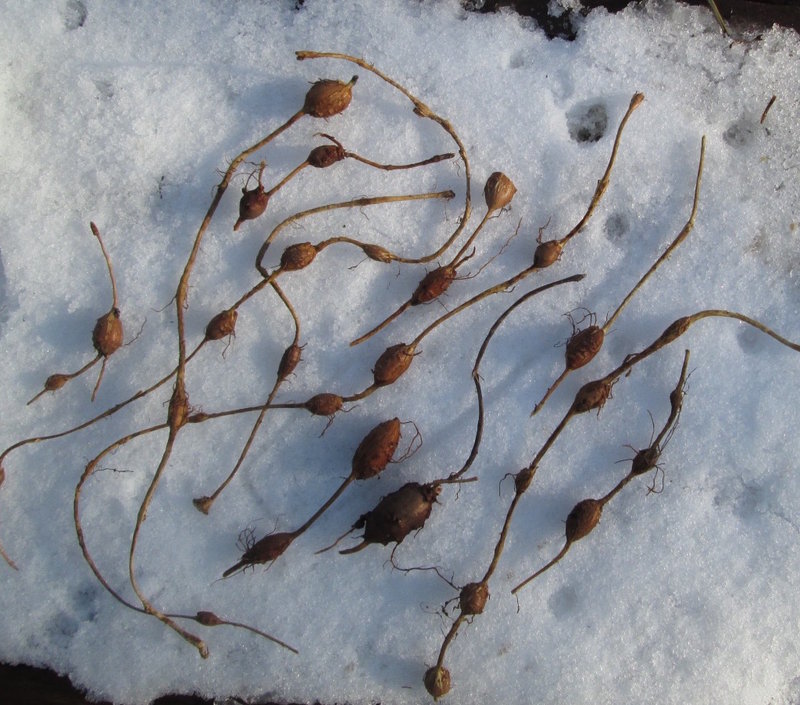 A pollinator Fedge is a living fence-hedge that provides habitat for native pollinating and other beneficial insects. Pollinator fedges increase the garden's productivity without chemicals, by increasing biodiversity. The plants grown in our fedge are predominantly native perennials, and have been carefully chosen to offer a continuous nutritious bloom of pollen and nectar, from early spring to late autumn.