September 2015
Join us at our AGM!
Our 20th Annual General Meeting is just around the corner!
Join our board, staff and members to help shape our plans for the future, hear guest speaker Lorraine Johnson speak, and participate in our seed swap and silent auction.
All are welcome! Admission is free for Seeds of Diversity members, and $5 for non-members.
When: Sunday, November 15th, 2015, from 1pm to 3pm
Where: Waterloo Region Museum, 10 Huron Road, Kitchener, Ontario.
You can find out more at www.seeds.ca/events.
Hope to see you there!
Bauta Family Initiative on Canadian Seed Security
2016 Seed Facilitation Fund
Call for Proposals is now open.
The goal of the SFF is to help build a diverse and resilient seed system by strengthening the capacity of ecological vegetable seed and field crop producers. This granting program will be accepting proposals until November 15th, 2015.
Please visit the Bauta Initiative website for details.
---
Bag Your Tomato Blossoms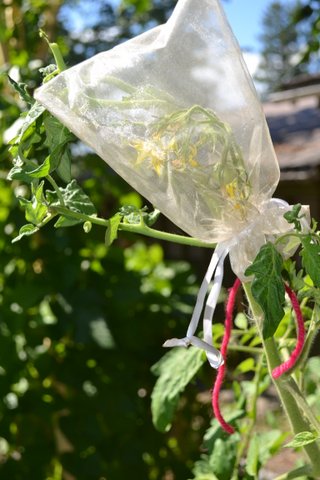 Home gardeners love growing open-pollinated tomatoes, especially heirlooms. Many of us become obsessed with trying new varieties every year, hoping to find the ultimate treasure: a gorgeous fruit with a taste to die for. We diligently save seeds from the best ones each year. But then one year you find that the near-perfect paste Opalka isn't quite right – it's lumpy and flavourless. A cross has happened.
Tomatoes don't cross-pollinate easily because they usually self-pollinate before the flowers open. However, if a bee arrives loaded with pollen from another variety, a cross or hybrid may occur. You won't know that the flowers were cross-pollinated until the following year, when you plant the seeds you saved from the resulting fruit.
---
Field trip to High Mowing Organic Seeds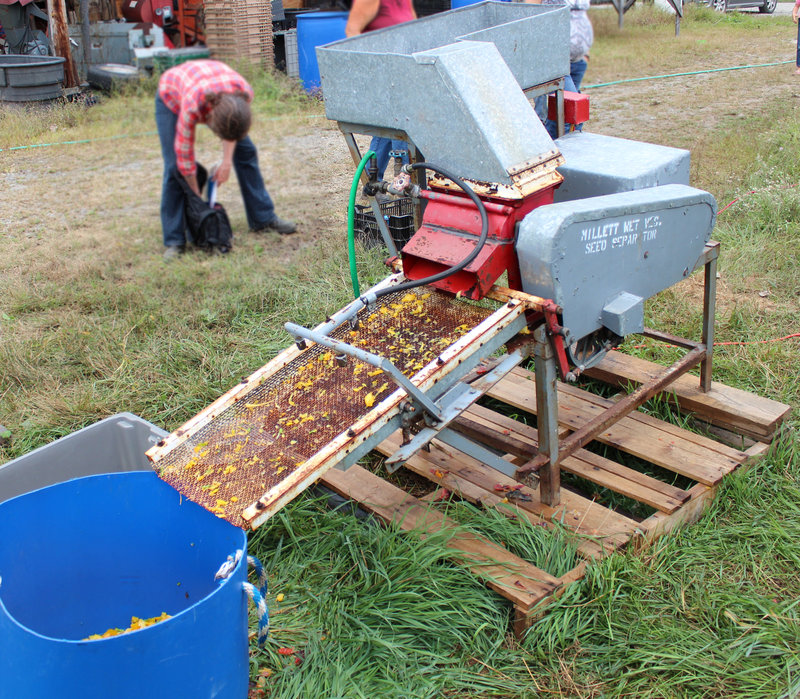 If you buy organic seeds you've likely heard of High Mowing Organic Seeds in Vermont. Now almost twenty years old, the company has grown to offer hundreds of varieties of open-pollinated, heirloom and hybrid seeds, and unlike many other seed companies, much of the seed they sell are grown on their own farm.
---
Ragweed is the Allergy Offender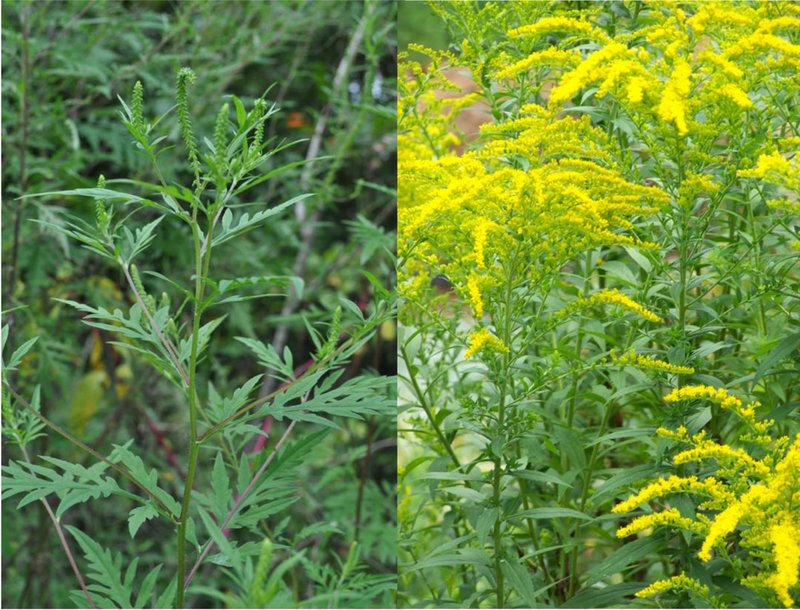 Achoo! Are seasonal pollen allergies making you sneeze? Late summer marks a time when people suffering from runny, itchy eyes may be cursing goldenrod for their discomfort. However, their slander is misdirected, for it is the pollen of ragweed that is the offender, across most of our vast country.
---
The Market for Organic and Ecological Seed in Canada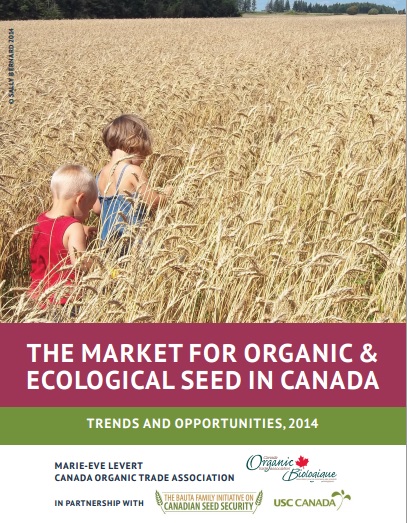 Late last year the Canada Organic Trade Association (COTA) released a groundbreaking study on the market value of organic and ecologically-grown seed in Canada. Reports have been available for many years on the sales and production of certified organic farm produce, but this was the first such study specifically looking at seeds. Produced in partnership with the Bauta Family Initiative on Canadian Seed Security (BFICSS), the COTA report gives us an invaluable window into the organic and ecological seed marketplace, from a farm production perspective.
Reporting separately on vegetable seed and field crop seed (mainly grains), the study found that certified organic vegetable growers purchase about $9 million of vegetable seed per year, and ecological growers purchase an additional $19 million, while organic and ecological field crop growers purchase $20.06 million of seed (although more than half of those field crop growers replant their own saved seeds, which are not counted in that amount).