Back to August 2016 Newsletter
Evaluating and Choosing VSPN Varieties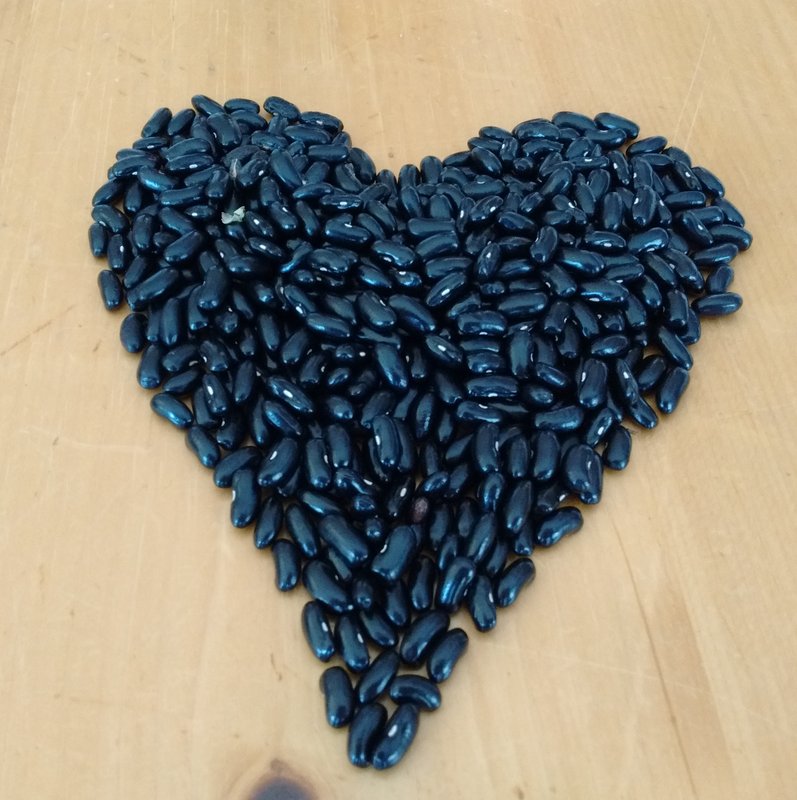 Paul Hyrcyk
How do you pick a new vegetable variety to grow? Each crop variety has unique characteristics and traits. Some are minor variations, like the leaf density and the shape of the fruit at the blossom end, while others are major variations like fruit colour and number of fruits per plant.
This choice is a very important step for the Vegetable Seed Producers Network (VSPN) – our network of Ontario seed growers who are collectively growing out and bulking up high-quality seed stocks of some vegetable varieties. We ask the growers to help us with the process every year. Members of the network do a lot more than just growing seeds. They also carefully observe, assess, and report the way each variety performed through the season. We developed "descriptor forms" to collect this information and feedback, so that we can use it to decide which varieties to grow out the following year.
At first glance the forms may look a bit daunting. They're anywhere from 5-8 pages, depending on the crop, and have three key sections. The first section asks growers to record when they planted the seeds; what the germination rate was; how many plants they removed because of poor performance, disease, or pests; and when the plant reached maturity, ripened, and was harvested. Growers also record details about the plant's growth through the season, identify off-types, describe fruit and flower characteristics, and measure the weight of fruits and seeds produced. Finally, they evaluate the performance of each variety based on 10 criteria, including how uniformly the fruit ripened, how easy they were to harvest, and their overall customer appeal. Growers can also record any other comments and send photos.
It was fascinating to compare growers' experiences through the season. Most agreed on the varieties that performed best, those that were not suitable for their farms, and those that were the most challenging to grow out.
A firm favourite was the Black Valentine bean. Sixteen VSPN members grew this variety, and none scored it lower than 4 out of 5 in any of the ten categories. It also got full marks for uniformity of pod size and suitability for location. This is reassuring – it tells us we can send the Black Valentine bean to just about any grower in Canada and be confident that it will be reliable, productive and produce a uniform crop of beans.
Six VSPN members grew Collective Farm Woman melon. Despite its great name, it was clear from grower feedback that this is not a variety we should continue producing. It didn't get more than 4 out of 5 in any category and was difficult to harvest because the fruits ripened at very different times. The fruits contained a relatively small number of seeds compared to other melons, which may be good for eating, but is unappealing for seed growers. Growers agreed that it had market appeal because of its compact size and good flavour, but these reasons were outweighed by the other weaknesses.
We compiled all the incredible feedback that we received from our growers into 11 summary reports, one for each of the varieties we grew out in 2015. Each report summarizes the average score the variety got in each category, average germination rate, number of plants rogued out, a list of VSPN members who grew the variety, and other general comments and feedback.
A huge thank you to all the VSPN members who took the time to record all those details about the varieties they grew. Crop research and trial results only go so far in helping growers select the varieties that are just right for them and their land. Feedback from VSPN members adds an invaluable layer of very relevant information to review crop varieties. Because it goes beyond taxonomic measurements to include assessment criteria important to market gardeners and small-scale growers, grower feedback makes it possible for us to carefully and effectively choose which seed varieties we offer and produce through the VSPN.
**
Paul Hrycyk is the coordinator of the Vegetable Seed Producers Network.
Find out more about the VSPN at www.seeds.ca/organic-seeds/seed-grower-network.
Photo: Black Valentine beans
This project was funded in part through Growing Forward 2 (GF2), a federal-provincial-territorial initiative. The Agricultural Adaptation Council assists in the delivery of GF2 in Ontario.