September 2017
Garlic Bulbils are Available!
While supplies last, we have 35 varieties of garlic bulbils available for planting this fall. Bulbils - not the large bulbs that you're probably used to, but the tiny nuggets that grow in the scapes at the tops of the plants.
If you plant bulbils, be prepared to wait for two full years before harvesting fully-grown garlic, but the results should be better than clove-planted garlic, and growing from bulbils is a very economical way to scale up a diverse collection of varieties. Read our article to learn more: How to Grow Garlic From Bulbils
While supplies last, we will send you a good amount (at least 10) of bulbils for 5 different varieties for $15 including shipping and handling. Please order by credit card / Paypal at seeds.ca/store.
We cannot guarantee specific varieties, but if you have a favourite, please ask and we'll do our best to provide what you want.
Bulbils will run out quickly, so order soon!
Join us in Toronto at our Annual Seed Fest!
If you are in the Toronto area on October 21, meet us at the Evergreen Brickworks for hands-on seed saving workshops and a chance to meet our national board and staff.
Annual General Meeting October 21, 2017 1:30-3:30
Evergreen Brickworks, 550 Bayview Ave, Toronto ON
Details at seeds.ca/events
---
Seeds of Diversity's Garlic Collection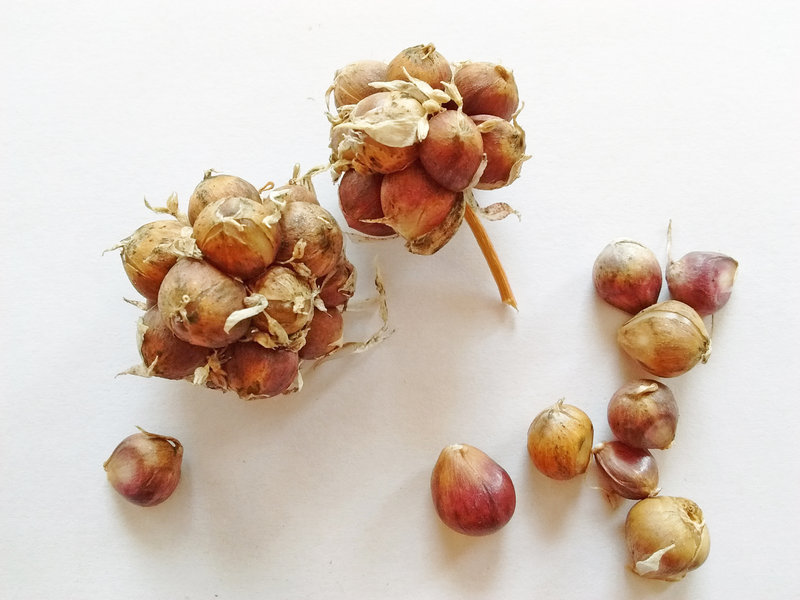 In a corner of a community garden near Waterloo, Ontario, visitors are often surprised to find a collection of 54 varieties of garlic. K-W Habilitation, an agency that provides a range of services and supports for children and adults with developmental disabilities, operates a large vegetable garden to supply its residences with fresh produce, and for the past three years they have generously hosted Seeds of Diversity's Garlic Collection.
---
Seed Cleaning 101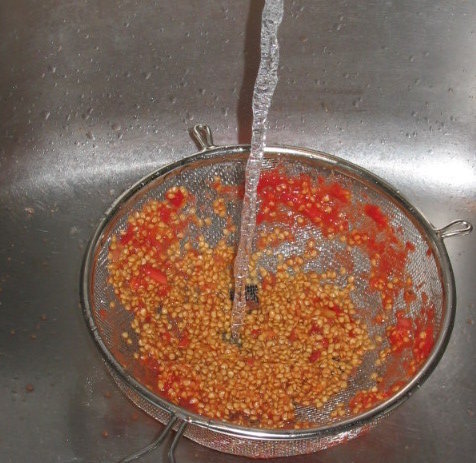 You've grown your garden vegetables and flowers all summer and diligently watched them mature to full ripeness so you can save their seeds. You've harvested fruit, stiff dry pods, fluffy seed heads, and handfuls of brown stuff that you think must contain some seeds. But now what? Cleaning and drying your seeds is the last step before storing them for winter, and it's important.
---
The Canadian Seed Catalogue Index has been Updated!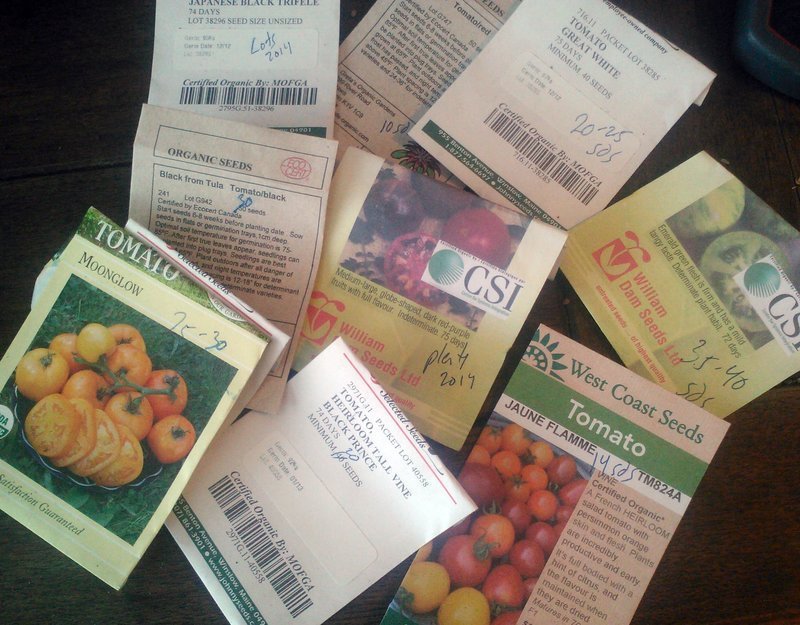 The newest and most up-to-date version of Seeds of Diversity's Canadian Seed Catalogue Index (CSCI) is now online! For those of you who don't know about our index, the CSCI is a resource list for gardeners and seed savers of all the seed companies in Canada, and the seeds that they sell. We update the listing regularly, and our latest version has over 17,500 entries of the amazing vegetable, melon, garlic and grain seeds offered by seed companies across the country! You can check out the CSCI on our website at www.seeds.ca/sources.
---
Soiled Reputation Wins the 2017 Pollinator Conservation Award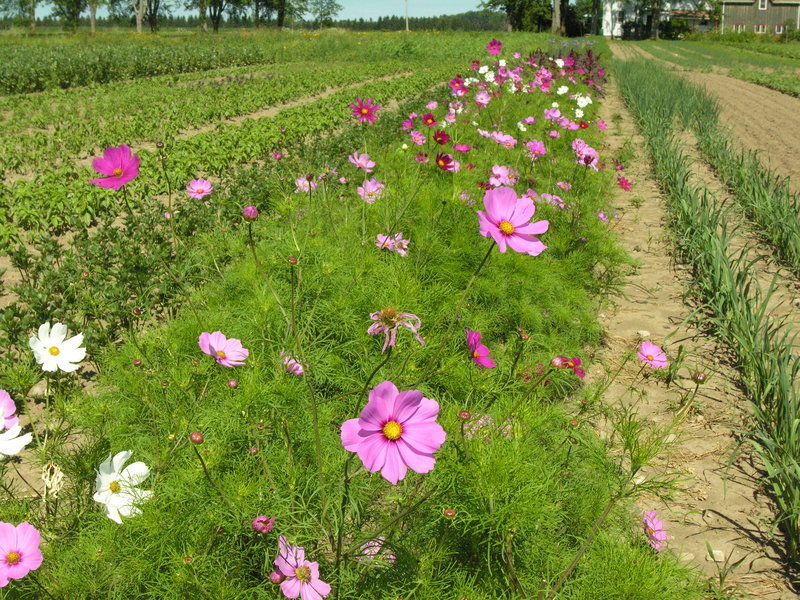 The recipients of the this year's annual Canadian Farmer-Rancher Pollinator Conservation Award are Antony John and Tina VandenHeuvel, who manage a 40-acre organic farm called Soiled Reputation in Sebringville, Ontario, near Stratford. This award is bestowed by the North American Pollinator Protection Campaign, the Canadian Federation of Agriculture and the Canadian Forage and Grassland Association.