Check Out the 2023 Member Seed Exchange
The 2023 Member Seed Directory is ready!
Check it out here -- renew your membership to exchange seeds!
It's a whole new year, and the gardening season starts with seed catalogues. Canadians are fortunate to have nearly 100 garden seed companies to choose from, but one of the most interesting ways to find new seeds is to discover what home-grown seed savers have to offer.
Our Member Seed Exchange is Canada's largest seed exchange, where members offer nearly 2400 different kinds of seeds from their own gardens. Vegetables, flowers, herbs, grains, fruit, and some plants you've never heard of. If you're looking for diversity, this is where you will find it.
If you haven't renewed your membership for 2023, do it now and get your password to activate the full directory.
Memberships normally expire each December 31. Check the box to the right to see your current membership status.
Thanks to all of you for your support!
---
Community Seed Grow-Outs 2023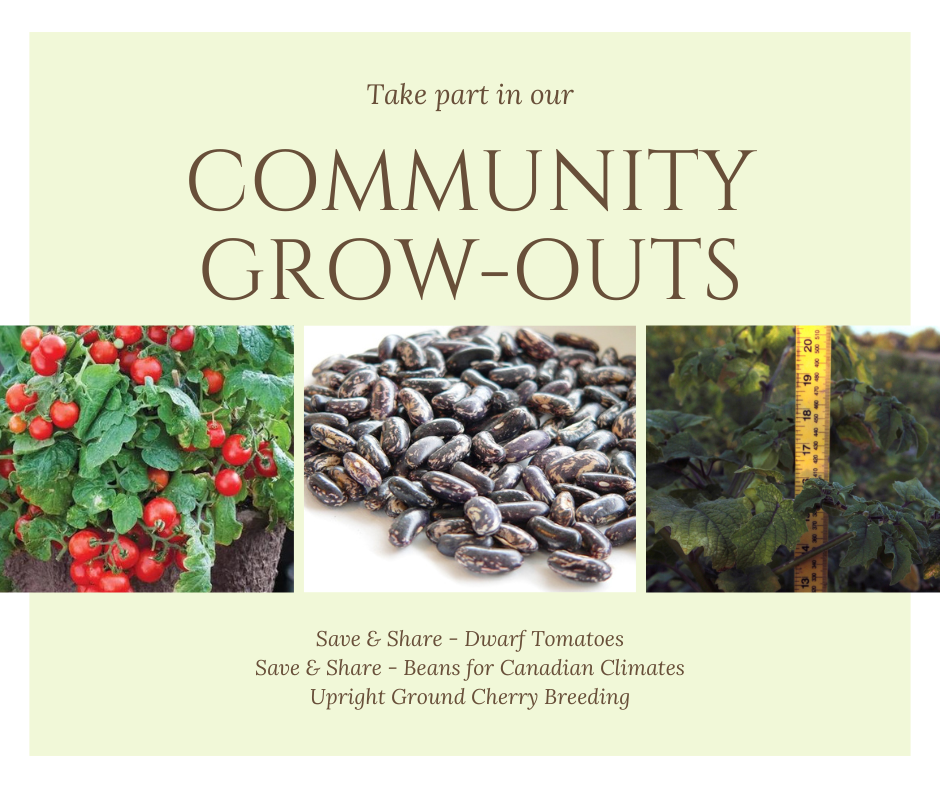 These projects are pretty straightforward: we want your help saving seeds and increasing how broadly they are shared across the country. While our Canadian Seed Library does a good job of seed conservation, the goal is not just to keep endangered seed alive but to get it into as many gardens as possible. We've chosen what we hope are some worthy varieties carried by only a few Canadian seed companies. Your job will be to grow them, take observations, save LOTS of seed, and help us share it.
---
Seedy Saturdays and Speaker Series
The good news: It's easier than ever to start up a Seedy Saturday or Sunday event in your community! Over the last few months, we've updated our online resources and have committed to offering seed packets, promotions, virtual planning sessions, kids' resources and movie suggestions, and seed company information each and every year.
---
Seed Libraries Across Canada - Part 4
It's been a year since the article that sparked this series was posted (huge thanks to Mary Cosman in Fernie BC!), and almost a year since the first official edition of the Seed Libraries Across Canada series was posted. Throughout 2022, I had the pleasure of learning about and connecting with over a dozen seed libraries spread out from coast to coast, and have compiled a hefty list of about 20 more that I'm eager to reach out to in 2023. The more I search, the more I find. It turns out that community seed library initiatives are everywhere, and like so much of the important work being done in the seed saving realm, there's a veil of invisibility for those not involved in the efforts.