June 2018
Happy Pollinator Week!
Every year, we celebrate Pollinator Week in June to remember how important our fuzzy insect friends are for food and environmental health. When you pick up your cup of coffee, your glass of juice, or just about anything that has fruit in it, remember that one out of every three bites of food contains something that was made possible by bees. That's a lot more than just honey!
So plant some pollinator-friendly flowers, support local initiatives to make your municipality more bee-friendly, and tell your friends how they can help save our bees too.

Everything we do depends on volunteers working at home to save our seeds and spread the word. Thanks to everyone who helps save and support Canadian seeds!
During the month of June, you can help even more by donating to Seeds of Diversity through CanadaHelps in the Great Canadian Giving Challenge.
Every dollar donated this way not only helps us save more seeds, and gives you a charitable tax receipt, but it earns us another vote toward the Great Canadian Giving Challenge's grand prize of $10,000.
---
A Bad Winter for Honey Bees - And How You Can Help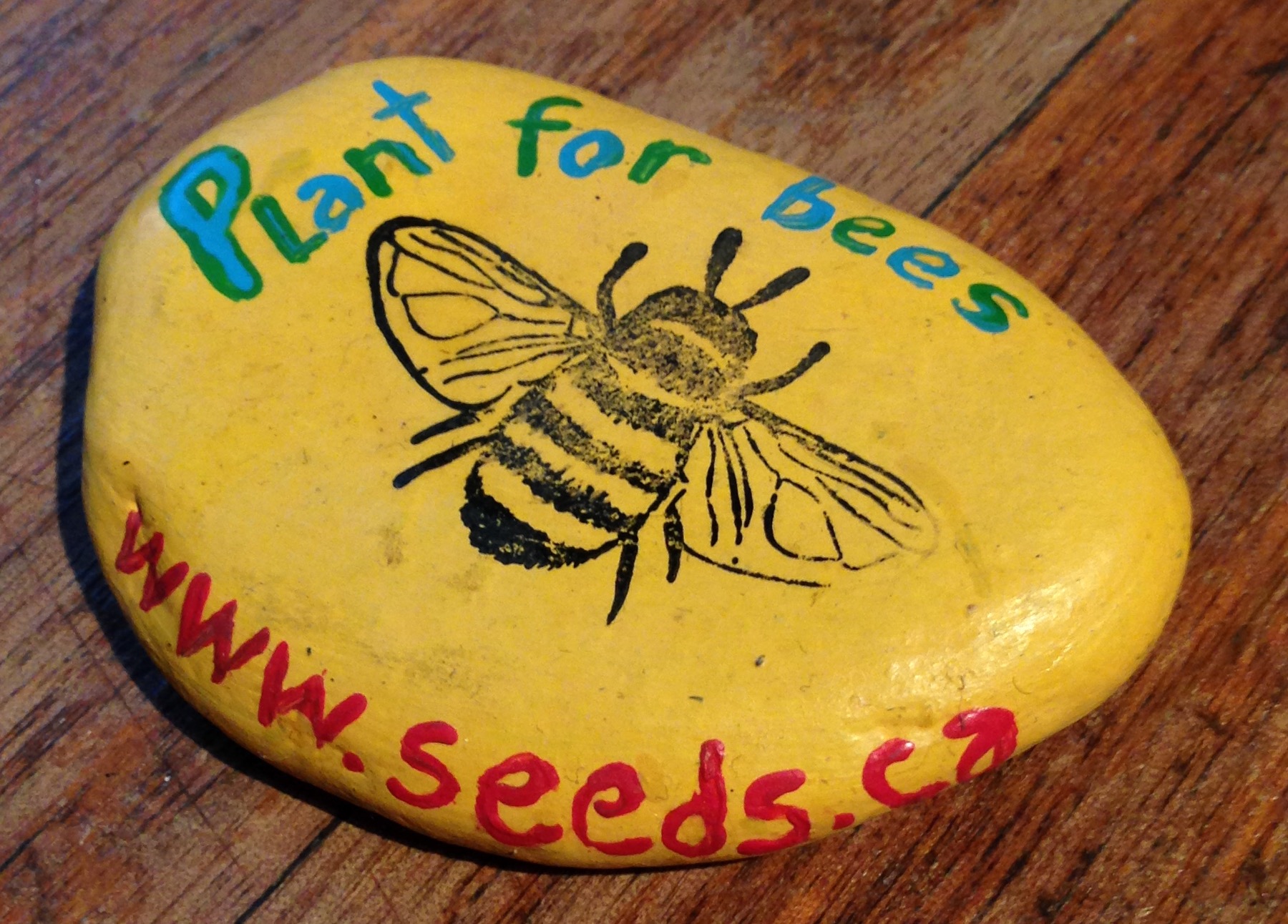 How do honey bees survive the winter in temperate climates? They conserve heat by forming a cluster — a ball of bees — within the hive. They can produce heat by flexing muscles, plus they eat honey that was stored for the winter. Since 2007, the Canadian Association of Professional Apiculturists (CAPA) distributes a survey to the provinces each year, to estimate honey bee colony mortality during the winter. Although CAPA's report on losses for the 2017/2018 winter is still in progress, we wanted to highlight what we know across Canada, as we celebrate Pollinator Week (June 18-24, 2018).
Historically, Canadian beekeepers have accepted average winter losses around 15 percent; last year's national winter loss was 25 percent. Alberta, which supports the largest number of beehives in Canada, was citing losses of 30-50% as the surveys trickled in, and Quebec may have lost 40-80% of its colonies. Saskatchewan may be close to a 40% colony loss. Manitoba is estimating it lost 30-40% of its colonies. Ontario believes it may have experienced the worst overwintering mortality on record, with 32% of its 900 beekeepers reporting the loss of 70% or more of their colonies. In general, seven of ten beekeepers in Ontario are claiming unsustainable losses. Preliminary data was lacking for other areas of Canada.
---
Pole Beans are Right-handed, Runner Beans are Left-handed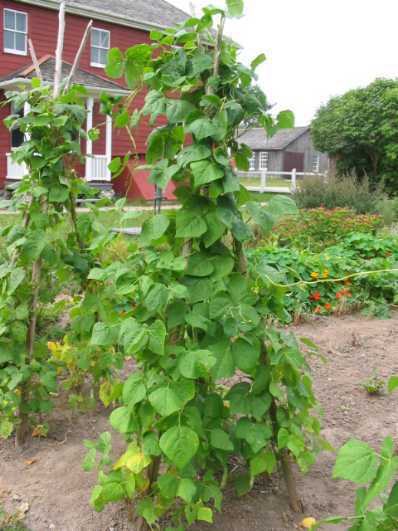 What? "Pole beans are right-handed"? That's a peculiar starting point for a vegetable. What I mean is that their vines climb in a right-handed way.
Let me explain. If you look at a climbing bean on a pole, the vine always winds around in the same direction. Every vine of every pole bean climbs up and around to the left, or to the right if you look at it from underneath. That is, clockwise if you're looking from below but counter-clockwise if you're above. Sorry, that's confusing.